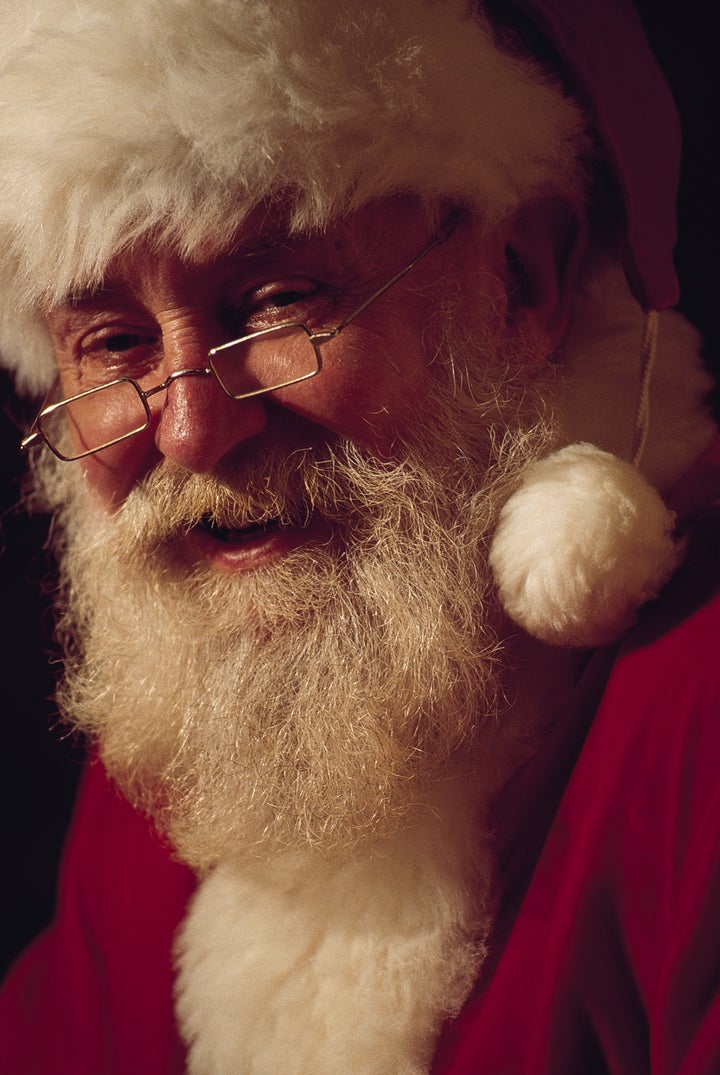 We know Santa's not scheduled to show up for another few weeks, and the kids aren't even out of school yet, but thousands of folks around the world have been partying for the past week. To celebrate the release of Common Prayer, a new resource to help the whole church pray and sing our faith together, nearly 200 groups have gathered in 30 states and 12 countries to get the holidays started a little early. God's people are peculiar -- which means, among other things, that our timing is a little funny. We know it's easy to slip into the time that's determined by Black Friday and days off work or breaks from school. But we're partying now as a way of remembering how Jesus' coming was and is an interruption to our normal way of life.
Advent, which means "the coming," is the season before Christmas when we wait expectantly. Christians began to celebrate it during the fourth and fifth centuries. Like Mary, we celebrate the coming of the Christ child, what God has already done. And we wait in expectation of the full coming of God's reign on earth and for the return of Christ, what God will yet do. But this waiting is not a passive waiting. It is an active waiting. As any expectant mother knows, this waiting also involves preparation, exercise, nutrition, care, prayer, work; and birth involves pain, blood, tears, joy, release, community. It is called labor for a reason. Likewise, we are in a world pregnant with hope, and we live in the expectation of the coming of God's kingdom on earth. As we wait, we also work, cry, pray, ache; we are the midwives of another world.
Just as red, white and blue have meaning in the world (as in "these colors don't run"), colors also have meaning in the church (though a different sort of meaning, needless to say). Advent is often marked with purple, signifying royalty. In earlier times purple often marked the coming of a king or Caesar. (Often, members of the royal family were the only people allowed to wear it.) Many Christians celebrate advent by lighting a purple candle each week for the four weeks leading up to Christmas and then lighting a "Christ candle" (usually white or red) on Christmas Eve.
Even though we don't expect Santa for another few weeks, December 6th is the day when we remember the original "Old St. Nick." Nicholas was bishop of Myra in fourth-century Turkey. Little is known about his life except that he entrusted himself to Jesus at an early age and, when his parents died, gave all of their possessions to the poor. While serving as bishop, Nicholas learned of three girls who were going to be sold into slavery by their father. Moved to use the church's wealth to ransom the lives of these little ones, he tossed three bags of gold through the family's window. We recall this ancient Christmas gift, even as we remember that 1.2 million children are trafficked each year in the global sex trade today.
As we remember, our hearts are broken by the fact that "peace on earth, good will toward men" isn't a reality for millions of God's children. But we don't despair. We are part of a great tradition of ordinary radicals like Nicholas and Francis, Fanie Lou Hamer and Dorothy Day, who have prayed and worked for God's new creation even as they've waited in face of the world's worst brokenness. We remember that Christ came as a homeless refugee, born in a barn because there was no room in the inn. And we recall how Christ has come again and again to us in the distressing disguise of the poor. But we celebrate because we know that this King who is laid in a manger brings a kingdom that can take root anywhere -- and we know that it will grow to fill the whole earth. The kingdoms of this world are indeed becoming the kingdom of our God. The strange timing of God's people tells us we can celebrate that now, even as we wait to see it come all around us.

Shane Claiborne and Jonathan Wilson-Hartgrove are co-compliers of "Common Prayer: A Liturgy for Ordinary Radicals".

Popular in the Community