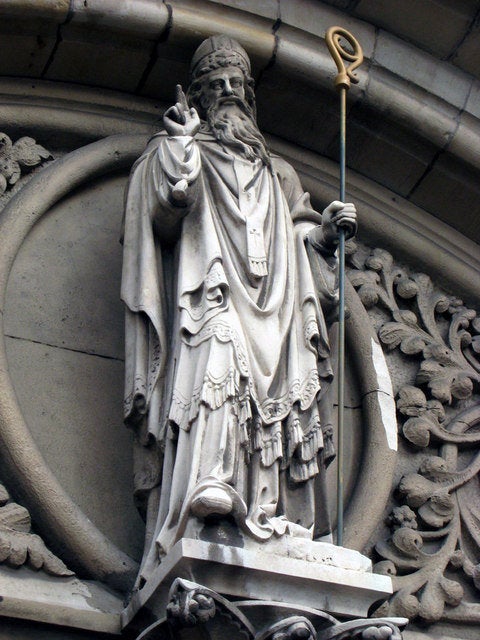 St. Patrick was Irish.Though one of Ireland's patron saints, Patrick was born in what is now England, Scotland or Wales—interpretations vary widely—to a Christian deacon and his wife, probably around the year 390. According to the traditional narrative, at 16 he was enslaved by Irish raiders who attacked his home; they transported him to Ireland and held him captive there for six years. Patrick later fled to England, where he received religious instruction before returning to Ireland to serve as a missionary.
Green has historically been associated with St. Patrick's Day.The Irish countryside may be many shades of green, but knights in the Order of St. Patrick wore a color known as St. Patrick's blue. Why did green become so emblematic of St. Patrick that people began drinking green beer, wearing green and, of course, dyeing the Chicago River green to mark the holiday he inspired? The association probably dates back to the 18th century, when supporters of Irish independence used the color to represent their cause.
Corned beef is a classic St. Patrick's Day dish.On St. Patrick's Day, countless merrymakers in the United States, Canada and elsewhere savor copious plates of corned beef and cabbage. In Ireland, however, a type of bacon similar to ham is the customary protein on the holiday table. In the late 19th century, Irish immigrants in New York City's Lower East Side supposedly substituted corned beef, which they bought from their Jewish neighbors, in order to save money. That's not to say salt-cured beef isn't a traditional Irish dish; pork, however, has historically been more widely available on the Emerald Isle.
Related
Popular in the Community