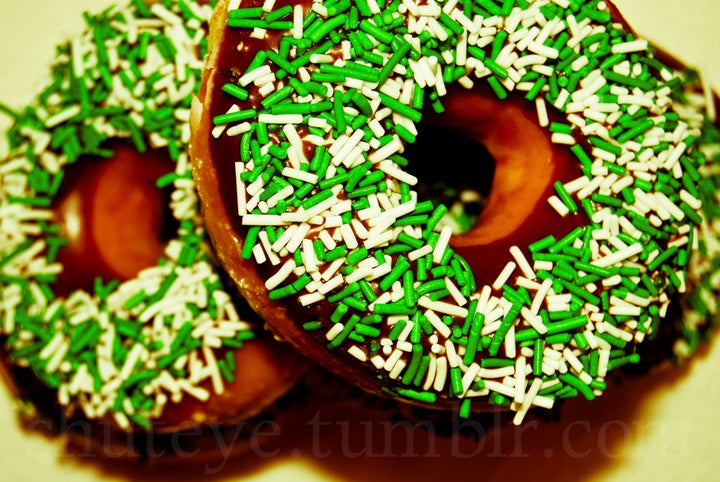 St Patrick's Day celebrations are a many splendored thing: the parades, pub crawls and municipal water dyeing stunts are enjoyed by everyone -- not just those of Irish descent. And that extends to food choices like beer, doughnuts, milkshakes, and even ketchup, all of which are getting a heavy dose of what is most likely the synthetic food dye, FD&C Green No. 3 on Saturday, March 17.
But is the dye a health problem? According to the experts, probably not. "The likelihood of harm
from some green dye on one occasion a year is apt to be very remote," says Dr. David Katz, director of the Yale University's Prevention Research Center and a HuffPost blogger. "A lot of questions are asked about how to avoid health hazards associated with any given holiday. I think the best answer is to take care of yourself every day -- and then you can relax and have fun when that special holiday rolls around!"
The worst that could happen is probably some gastrointestinal discomfort, according to Dr. Braden Kuo, an assistant physician at Harvard Medical School and at the GI Unit of Massachusetts General Hospital. Artificial food dyes and additives are often not meant to be absorbed by the body, he explains, and instead may weigh heavily on the bowel, which, in turn, can suck water into the bowels, resulting in diarrhea.
As adults, we consume small, though constant amounts of food dye -- about 14 to 16 milligrams per day, according to Stefani Bardin, an artist and professor of food studies at Parsons and The New School who worked on a video-based experiment with Kuo to examine how the body processes and breaks down artificial additives. Their well-known video displays the digestive process of three adults who ate processed ramen and drank blue Gatorade. Many viewers were upset to see that the blue dye retained its color throughout the digestive process. But that reaction may be more visceral than scientific.
"There's not a lot of evidence to show that it has a definitive impact on overall health," says Kuo. "Just because we can't digest it doesn't mean there's a problem with a dye. It might be good that you're not absorbing it. It's relatively contained. If it was really dangerous, it would get broken down."
So go nuts and have that Shamrock treat. But if you are worried or just turned off, here are three alternatives: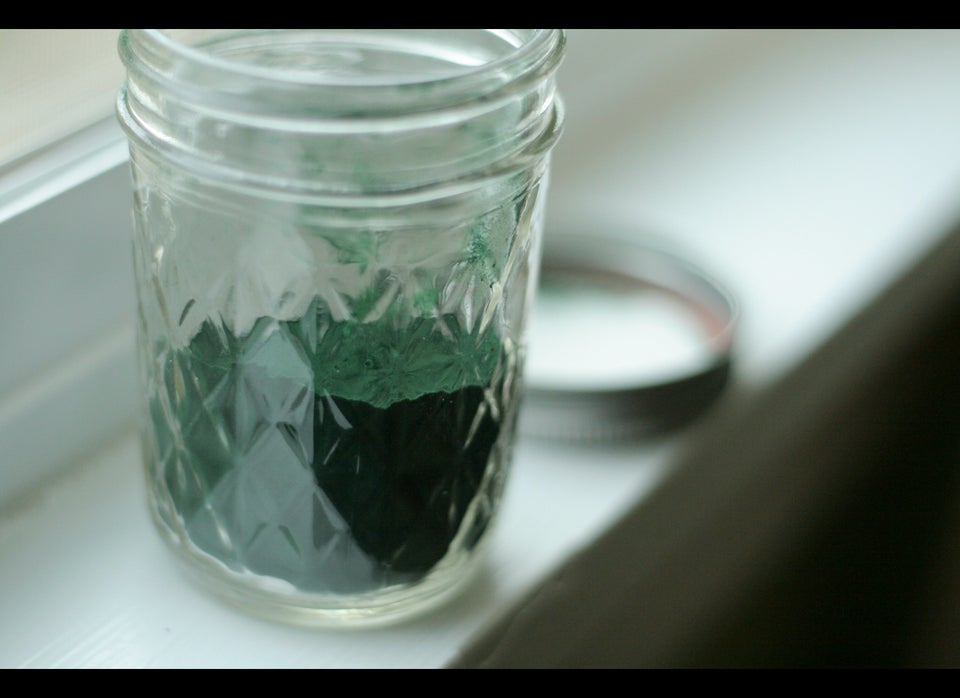 Popular in the Community