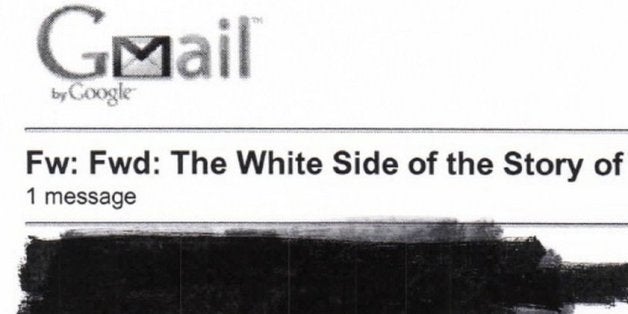 The release of racist and offensive emails by city officials in Ferguson, Missouri, touched off a firestorm of criticism across the country this week, with swift moral outrage and demands for immediate change.
It is the type of progressive change that was missing this time last year, when it was revealed that a similar series of emails were allegedly sent and received by white detectives at a Louisiana sheriff's office.
Similarly to Ferguson, the racially charged emails depicted black men as animals, likened President Barrack Obama to a monkey and referred to African Americans as the "entitlement crowd."
There was also an offensive joke referencing the rape of white women by black men:
"Two black guys are at a bar talking. One says to the other, 'You ever notice after you have sex with a white woman that your eyes burn, your nose burns and you get all teary-eyed?' The second black guy says, 'Yeah all the time.' The other says, 'Why is that?' The second guy says, 'I think it's the pepper spray.'"
Unlike Ferguson, there was no national outrage.
THE ST. TAMMANY PARISH EMAILS: (Story Continues Below)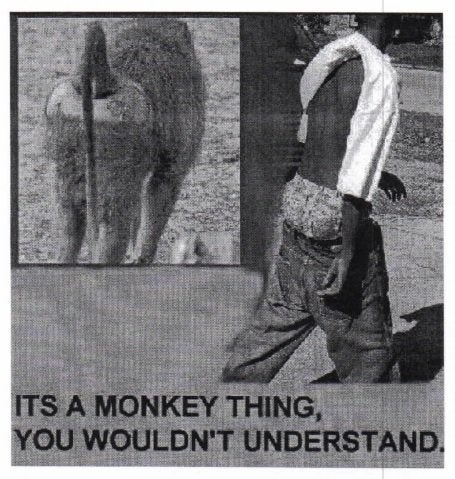 St. Tammany Parish Emails
The Louisiana emails were exposed in May 2014 by Belinda Parker-Brown, president and CEO of Louisiana United International, a Slidell-based civil rights organization. According to Brown, the 13 email messages she obtained -- nearly twice as many as those uncovered in Ferguson -- were received and forwarded by two high-ranking St. Tammany Parish Sheriff's Office employees.
Last Thursday, city officials in Ferguson released to The Washington Post seven racist emails that included jokes about Obama, African Americans and Muslims. The release of the messages came in the wake of a Justice Department investigation into the 2014 shooting of 18-year-old Michael Brown by an officer with the Ferguson Police Department.
One of the Ferguson emails even references Louisiana:
"An African-American woman in New Orleans was admitted into the hospital for a pregnancy termination. Two weeks later, she received a check for $5,000. She phoned the hospital to ask who it was from. The hospital said, 'Crimestoppers.'"
While the Ferguson and Louisiana emails are equally shocking, Parker-Brown told The Huffington Post she is not surprised by the ones that surfaced in her own community.
The Louisiana parish where the email exchanges allegedly took place is the same parish that former Ku Klux Klansman David Duke calls home.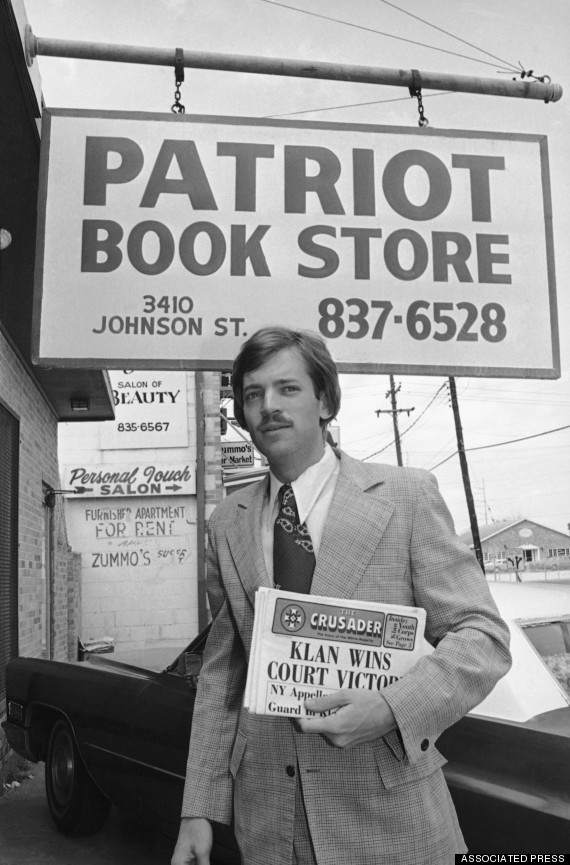 It is also where Sheriff Rodney "Jack" Strain once said, "If you're gonna walk the streets of St. Tammany Parish with dreadlocks and chee wee hairstyles, then you can expect to be getting a visit from a sheriff's deputy."
SHERIFF JACK STRAIN: (Story Continues Below)

Accusations of racism have marked several high-profile criminal cases in the parish. In the 2001 murder trial of rapper McKinley "Mac" Phipps, the prosecution quoted his lyrics throughout the trial. Mac's supporters say this was done to frighten an all-white jury into convicting the musician of manslaughter. He is now serving a 30-year sentence.
Parker-Brown says relations between law enforcement and African Americans have also come under pressure because St. Tammany has one of the highest incarceration rates in the state. The community is derisively nicknamed "St. Slammany."
"So not only did the same emails that circulated in Ferguson surface here first, but we have white officers sharing them in a parish that has one of the highest incarceration rates for black men in the entire state," Parker-Brown told HuffPost.
And, unlike Ferguson, where three police and court officials were fired because of the racist emails, St. Tammany Parish Officials fired no one.
"Supervisors have discussed this matter individually with the two employees who forwarded some of the content," Capt. George Bonnett, a spokesman for the agency, wrote in a May 8, 2014, letter to Parker-Brown. "The employees have been reminded of the importance of maintaining a character above reproach, both on and off the clock."
Bonnet also noted that the officers involved used their own personal email accounts.
"Thankfully, from the materials you provided, it appears no sheriff's office resources were used in the dissemination of these emails," he said. "Nonetheless, thank you for bringing this to our attention."
The New Orleans Advocate and The Times-Picayune were among the few outlets to run articles about the emails. The local coverage prompted Strain to issue his own statement, in which he named Capt. Bobby Juge as one of the individuals allegedly involved.
"Extensive interviews with employees throughout the agency confirmed my belief that these emails were not indicative of Capt. Juge's core values," Strain said. "As I said previously, this issue is now finished."
Juge was one of the lead detectives in the Phipps case.
The sheriff's office has remained silent on the issue since that 2014 statement, and on Wednesday did not respond to a request for comment from HuffPost.
According to Parker-Brown, the newly released Ferguson emails are not only a reminder of the racist and religiously insensitive emails exchanged in St. Tammany, but also that such things can go largely unnoticed and unpunished.
"There was no widespread anger and media coverage when it happened here," said Parker-Brown. "Where is the outrage from not only national activists, but our entire country? Where were you then and where are you now?"
Popular in the Community