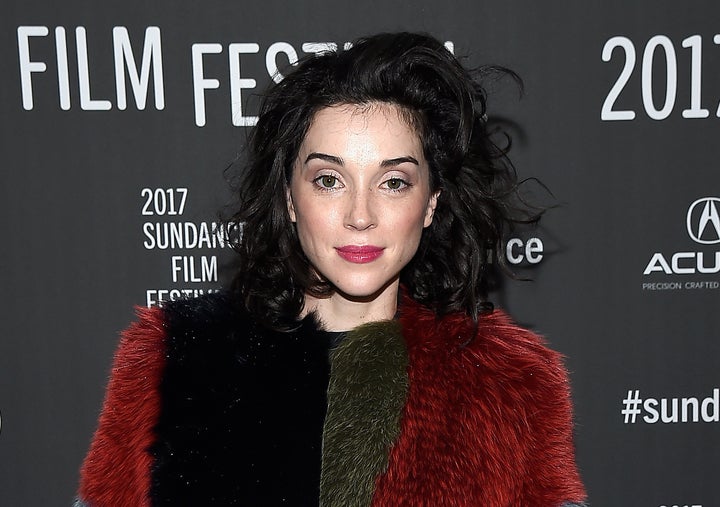 It feels safe to say that if Oscar Wilde were alive today, he would have been a fan of St. Vincent's music. Both share a fierce devotion to performing the self through style and language. They also both possess an aptitude for sharpening social commentary through a shrewd sense of humor. 
We can imagine Wilde would be thrilled to hear, then, that the experimental rock artist ― born Annie Clark ― is slated to direct a film adaptation of his 1890 classic novel The Picture of Dorian Gray. As reported by Variety, Clark's adaptation will feature a woman in the leading role. 
Dorian Gray, in case you need a refresher, tells the story of a vain and hedonistic young man who seeks meaning only in life's sensual pleasures. His friend Basil paints a life-sized portrait of Gray in all his hunky glory, and Gray wishes that the oil painting would age and decay instead of his body.  
Gray's wish comes true, thrusting the handsome lad on ― spoiler alert ― a downward spiral of decadence and destruction. After directly and indirectly causing the deaths of multiple friends and lovers, Gray's portrait is a disfigured mess, though his physical self remains mighty fine. Gray eventually confesses his sins to his own mangled likeness before stabbing it repeatedly in a mad rage ― killing himself in the process. 
The novel is a classic meditation on narcissism, art, morality and not selling your soul away to paintings. The most well-known film adaptation debuted in 1945 and starred Hurd Hatfield, George Sanders and Angela Lansbury. Needless to say, this upcoming adaptation will no doubt veer more toward the experimental and hopefully the absurd. 
Clark previously showcased her directing chops with "Birthday Party," a short horror film that premiered at the 2017 Sundance Film Festival as part of "XX" ― a female-driven horror anthology. Her music videos, equal parts opulent and horrific, also display her knack for combining beauty and dread. 
David Birke, who recently wrote Paul Verhoeven's thriller "Elle," is on board to write the script. No word as of yet which actresses are being considered for the lead. 
Calling all HuffPost superfans!
Sign up for membership to become a founding member and help shape HuffPost's next chapter
BEFORE YOU GO