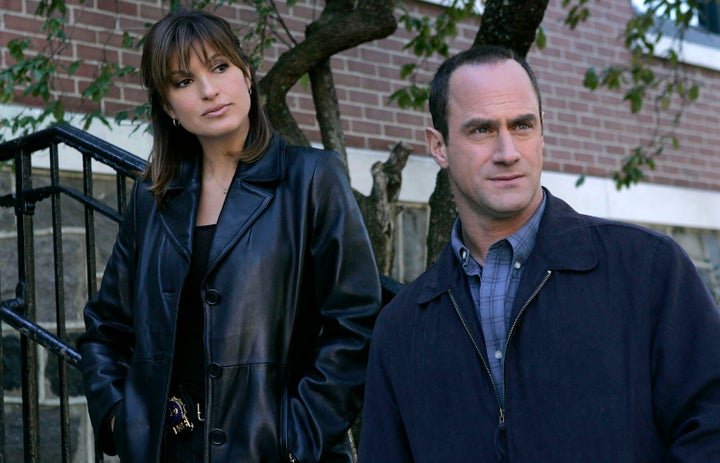 "Law & Order: Special Victims Unit" fans hoping for a Stabler and Benson reunion will have to hold their breath for a little bit longer. 
"We had been talking, had this been the last episode, we would have tried him to bring him back," "SVU" showrunner Warren Leight said to The Hollywood Reporter, adding that Munch (Richard Belzer) and Amaro (Danny Pino) would've been on the "must call" list as well. 
"I think if Mariska [Hargitay, who plays Olivia Benson] were to have called him, he would have taken the call," Leight added. "That can be for another day, hopefully a long way off." 
Detectives Stabler and Benson of "Law & Order: SVU" were the original dream team and an early definition of #squadgoals.
The two partners seemed destined for eternal TV life together, until Meloni unexpectedly exited the show after Season 12, when contract negotiations between the actor and NBC fell through. When E! News asked Meloni in 2013 if would ever return to the show, the actor simply said, "Things would have to be specific and right."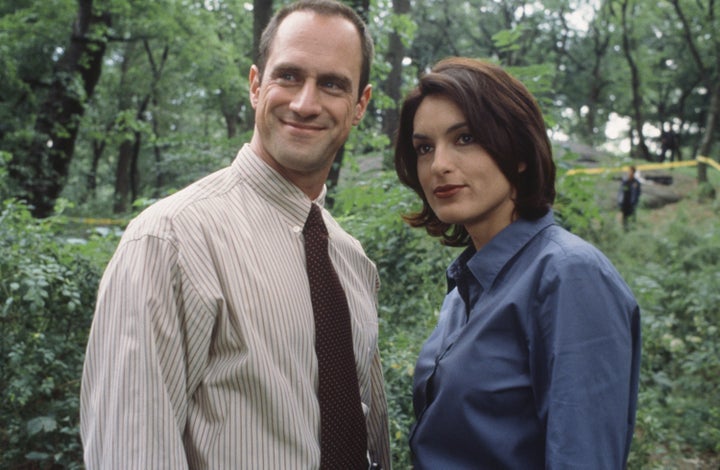 Meloni later talked about his split with The Daily Beast in 2014, saying his exit wasn't handled properly in the least. 
"It was ham-handed and poorly done, and it all could have been averted," Meloni said. "But look: things have to play out as they want to play them out. I wanted it to end differently and I'd given ample warnings and feelings and thoughts, and I wasn't … that's all. It was handled poorly, in my opinion." 
But according to Leight's recent interview, it appears that Meloni's feelings may have softened and both parties knew that they could have made the exit more smooth. 
"In hindsight, NBC, Dick [Wolf], Universal and Chris all know they could have handled that better," Leight told THR. "But I think Chris, over time from what I hear, began to realize that the fans were owed a little more ... It was a negotiation handled without much empathy on any of the participant's parts and I think they all sort of know that now. And there wasn't much empathy for the fans either." 
Though we don't want "SVU" to end anytime soon, we're holding out hope that the eventual finale -- and Stabler and Benson's reunion -- is totally epic. 

REAL LIFE. REAL NEWS. REAL VOICES.
Help us tell more of the stories that matter from voices that too often remain unheard.