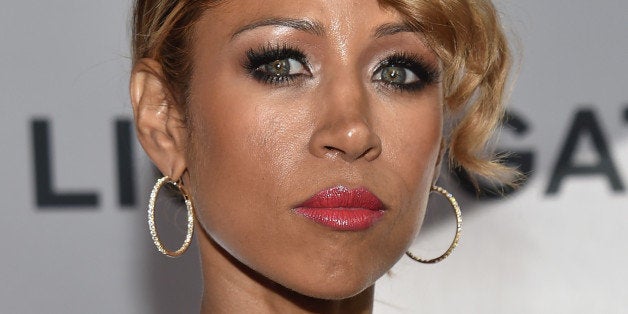 Stacey Dash had some choice words for Kanye West after his remarks about rape.
I want to bring my family to the movies without 30 motherf*****s following me. Everybody here, they like sex right? Sex is great when you and your partner are like, 'Hey, this is what we both want to do.' But if one of those people don't want to do that, what is that called? That's called rape. That is called violation. So if I walk around and say look sir, I'm not feeling so good today, I need some space, can you please not fuck with me today? I need cut-off space, not violation.
"For Kanye to say 'rape,' maybe he needs to spend some time on Rikers Island, go to Rikers for a little while, and then he'll know what rape is," she said. "I don't get celebrities not understanding that the paparazzi are doing their job ... I don't think [celebrities are] out of touch, I just don't think they're understanding what the business is."
The "Clueless" actress is familiar with the "Yeezus" rapper. She starred in the music video for his 2004 song "All Falls Down."