Stacey Dash is defending comments she made on "The Meredith Vieira Show" about the wage gap.
On Wednesday, Dash, an actress and Fox News contributor, sat down with Vieira to discuss gender inequality in Hollywood. Their conversation came a few days after the release of a spoof video starring Huffington Post editor-at-large Rita Wilson for the Make It Fair Project. The video pokes fun at the vast gender gaps in Hollywood, the government and Fortune 500 companies. Dash, evidently, wasn't a fan.
"I feel like it's an excuse," Dash said on Wednesday. "It's the same thing with race, you know? It's an excuse. Stop making excuses. You know? If there are opportunities, seize them and be prepared for them, and be the best if that's what it takes. If you have to be extraordinary, then be extraordinary."
Vieira argued that it's an uphill battle for women, citing numbers from the Bureau of Labor Statistics that show women earn just 78 cents for every dollar a man makes.
"I guess I won't put my fate into anything other than my own action and taking my destiny in my hands," Dash said. "I will not be a victim."
"I'm not saying I'm a victim," Vieira replied. "I'm pissed off."
For the record, the American wage gap has been thoroughly documented across multiple industries and in all 50 states. It's not borderline or ambiguous, and it's difficult to defend the idea that women across the board are making less money because they're somehow less deserving. In fact, a 2014 study found that women who had a 4.0 GPA in high school still tend to earn less than men who had a high school GPA of just 2.5.
Before You Go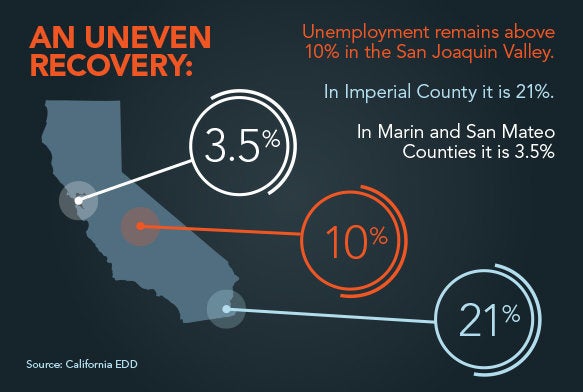 Income Inequality
Popular in the Community