Concern over Stacey Nicole English's whereabouts escalated today after Atlanta authorities announced they had recovered her abandoned vehicle.
The 36-year-old Georgia woman has been missing since celebrating the Christmas holiday with her family.
"The vehicle was found but she has not been located," English's step-father, Kevin Jamison, told The Huffington Post. "The vehicle was found about 15 to 20 miles from her apartment."
English was reported missing by relatives on Dec. 27. Her cellphone, iPad and the device that opens the gate to her condominium complex were found inside her home. English's vehicle, a white, four-door 2006 Volvo S60 was missing.
English attended a Christmas gathering at her grandmother's on Dec. 25. Afterward, she returned to her home in the exclusive Vanderbilt complex on Lenox Road in Buckhead. According to Jamison, a male friend from Missouri was visiting with English. On the night of Dec. 26, the two allegedly got into an argument and she asked him to leave. Nobody has seen English since that night. Police have not named the friend a suspect or person of interest in the on-going missing persons investigation.
Authorities said English's vehicle was found abandoned on Dec. 27 in southwest Atlanta, but it remains unclear why the discovery was not announced sooner.
According to English's step-father, police are examining the car for clues.
"Right now they are combing it," Jamison said. The concerned father added, "We are brainstorming and are going to meet at 1 p.m. with top brass from the Atlanta Police Department."
Meanwhile, HuffPost was contacted late this morning by Carlos Campos, the Public Affairs Manager for the Atlanta Police Department. Campos was concerned about comments made by Atlanta Police Sgt. Curtis Davenport exclusively to The Huffington Post.
Campos, however, said authorities have been doing much more to locate English and said he is looking into why there was an apparent internal disconnect.
"What I want to make clear to you is that we are taking Ms. English's case very seriously and we are looking for her," Campos said. "We are very much looking for her. We are working to find her whereabouts. In fact, there is an investigator assigned to the case and we've also brought in our Complex Case Squad for assistance. That unit has some of our most seasoned homicide investigators on it."
Stacey English Missing Person Flyer (Article Continues Below)
Asked if authorities now suspect foul play, Campos said, "We're looking into all possibilities. At this point anything is possible. We have to. She has been reported missing and there certainly are some circumstances that are troubling."
English is 5-foot-3-inches tall and weighs approximately 120 lbs. She has brown eyes and shoulder-length brown hair with blonde highlights.
CORRECTION: A previous version of this article incorrectly identified Kevin Jamison as the father of Stacey English. He is the step-father. English is the biological daughter of Anthony English.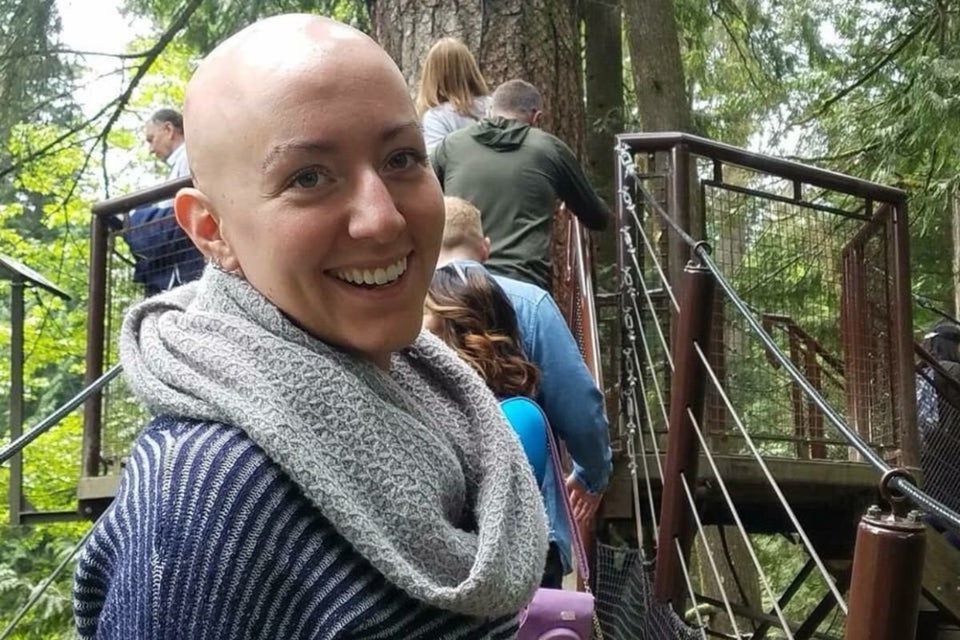 Missing People
Related
Popular in the Community