In Georgia, Stacey Nicole English's family is trying to locate the missing 36-year-old woman, who was last seen on or about Christmas day.
"She spent Christmas in Atlanta," English's step-father, Kevin Jamison, told The Huffington Post. "My wife and I were on our way back from Florida. She was here for Christmas and she came up missing that night. We don't know what happened at this point."
Following a Christmas gathering at her grandmother's, English went to her home in the exclusive Vanderbilt complex on Lenox Road in Buckhead. According to English's father, a male friend from Missouri was visiting with her but the two allegedly got into an argument.
"The gentleman said they got into a dispute and she put him out of her house on Dec. 26 around 10:30 p.m.," Jamison said. "That person has now gone back to Missouri. He is the last person that we know of who saw her."
English's disappearance was reported to police on Dec. 27. Her cellphone, iPad and the device that opens the gate to her condominium complex were found inside her home. English's vehicle, a white, four-door 2006 Volvo S60 with Georgia tag BPR-4324, is missing.
English is employed by SunTrust Bank as an instructional designer. She was supposed to return to work on Jan. 3, but did not show up or call in.
Contacted by The Huffington Post, a spokesman for the Atlanta Police Department confirmed English is missing but said the agency is not actively conducting any searches for her.
"We don't suspect foul play at this time," said Sgt. Curtis Davenport.
In regard to whether searches are being conducted, Davenport said, "Not right at this second. I don't know at this particular moment what the detectives have planned."
Asked what, if anything, authorities have done to locate English, Davenport told HuffPost, "We have disseminated flyers to all the local media."
Jamison said his family is upset authorities are not doing more to locate his step-daughter.
"Atlanta police have put so many inaccuracies out there and have had so many things wrong in their report," he said. "She did not drive off. This is very out of character. She talks to her family and friends two or three times a day and no one has had any contact with her."
English is a graduate of Fayette High School, then went on to attend Hampton University and earn a Bachelor's degree in Political Science. She is also active in her local church.
Stacey English Missing Person Flyer (Article Continues Below)
"Stacey and I remained friends since college," said close friend Dr. Charlie Garnett Benson. "She was known for her fun spirit and deep concern for others. Each year we volunteered together on the Hampton University Atlanta Alumni Chapter scholarship committee and she was extremely committed to uplifting our youth and community. She always reminded me that anything is possible when people work together to accomplish a goal. I am hoping for a post-Christmas miracle."
English is 5-foot-3-inches tall and weighs approximately 120 lbs. She has brown eyes and shoulder-length brown hair with blonde highlights.
"Our daughter is a smart, vibrant, out-going and well-liked person," said her mother, Cindy Jamison. "She loved life and loved this city. I am praying someone saw something and can help us bring her home."
"We are just praying that she will have a safe return and will keep working on it until she is found," Kevin Jamison said.
CORRECTION: A previous version of this article incorrectly identified Kevin Jamison as the father of Stacey English. He is the step-father. English is the biological daughter of Anthony English.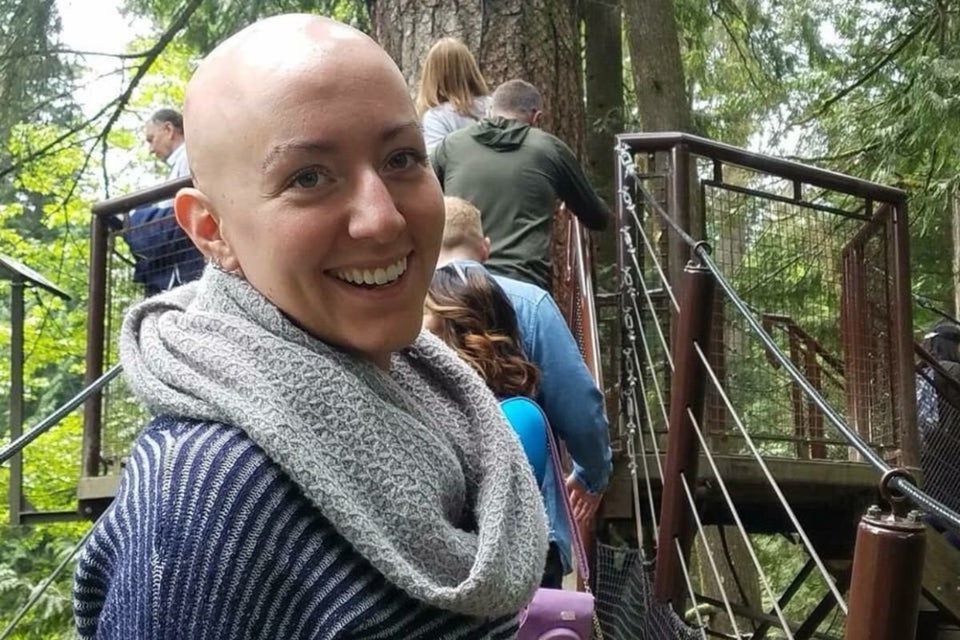 Missing People
Related
Popular in the Community