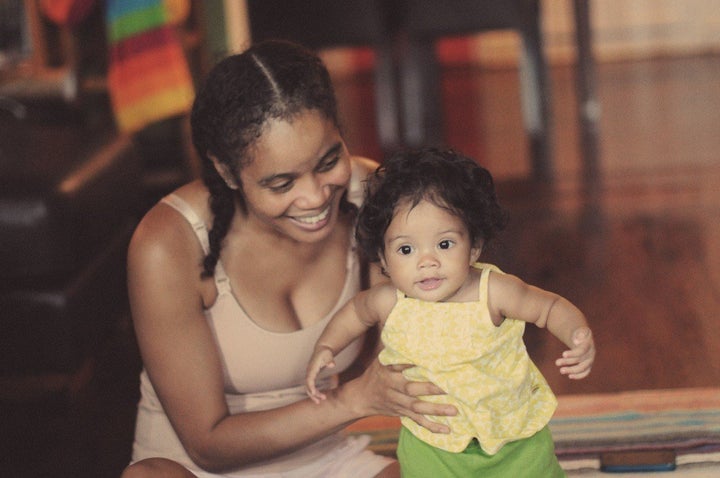 When speaking to poet Staceyann Chin, it's hard not to be taken by the sound of her voice.
That voice -- that honey-thick Jamaican accent that makes a point of emphasizing every other syllable -- is unmistakable. Chin's unique cadence has served her well, whether on stage at New York's storied spoken-word spot the Nuyorican Cafe, on Broadway as an original performer on the Tony-Award winning "Russell Simmons: Def Poetry Jam" or during any one of her one-woman, autobiographical shows; it adds even more weight to her work about the space she occupies as a radical, progressive, half-black, half-Chinese lesbian who has adopted New York as her home after leaving her native country because of homophobic persecution.
Her voice has been a tumbling rush of passionate, revolutionary zeal ("I am at once livid / ashamed and paralyzed / by the neo-conservatism / breeding malicious amongst us"). But now, seated on a soft foam play rug composed of puzzle pieces in primary colors, it is calm. It is serene. It is the voice of a new mom.
Read more of Staceyann's story and meet these other fabulous mothers at matermea.com.
Before You Go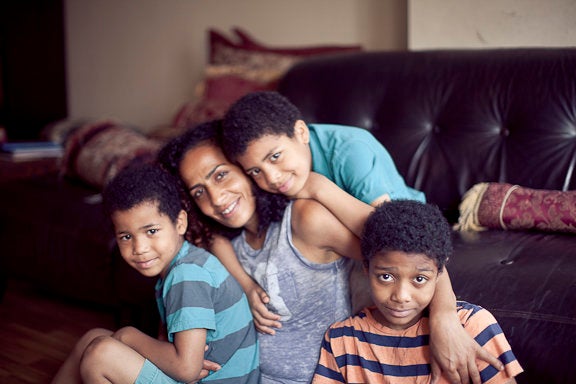 Mater Mea Moms
Popular in the Community