Coco Chanel had a famous rule: Before leaving the house, a lady should look in the mirror and remove one accessory. Pft, our motto is, before you leave the house, add ten accessories. And by accessories, we specifically mean jewelry.
Today, it's all about stacking rings, necklaces and bracelets. Putting on seven bangles at once is no longer taboo, nor is wearing more rings than you have fingers. But don't be confused, stacking jewelry is still a delicate art form. You can't just throw on your baubles willy-nilly, or else you run the risk of looking like a child who just raided her mother's jewelry drawer.
To get some help piling on the jewels, we chatted with jewelry designer Selin Kent who just put out her first collection of understated 14K gold rings and beautiful, oxidized silver bracelets. Kent, who is trained in metal smithing and has a deep understanding of geometry and proportion, was the perfect person to school us in how to wear multiple pieces of jewelry at once.
The trick to successfully stacking necklaces is to stick to delicate, simple pieces. Layering a chunky necklace on top of another chunky necklace can quickly look sloppy. Try and find thin chains with interesting details. Maybe one necklace has a charm, the other has a few small diamonds (or faux diamonds) and another is just a chain. Experiment with different lengths, but always keep in mind the neckline of your shirt -- what works with one of your tops won't necessarily work with another.
The more, the merrier! Go nuts with bracelets, stack 'em up to your elbows, dress up both arms, it's hard to go wrong. Though it may seem counterintuitive to pair a thin gold finger bracelet with a bunch of bangles, they actually balance each other out nicely. Opt for bracelets with different shapes and thicknesses.
There are few hard and fast rules when it comes to stacking rings. Stack multiple on one finger, keep a finger bare and mix metals for the best results. Playing with color and texture is the best way to keep it interesting.
Another great technique is experimenting with shapes and lines. Having a combination of horizontal and vertical rings, and creating a bit of negative space, will ensure that it never looks like you're wearing too many rings at once.
Prices range from $200-$2,000, email sales@selinkent.com for more information.
All art by Raydene Salinas/HPMG.
Related
Before You Go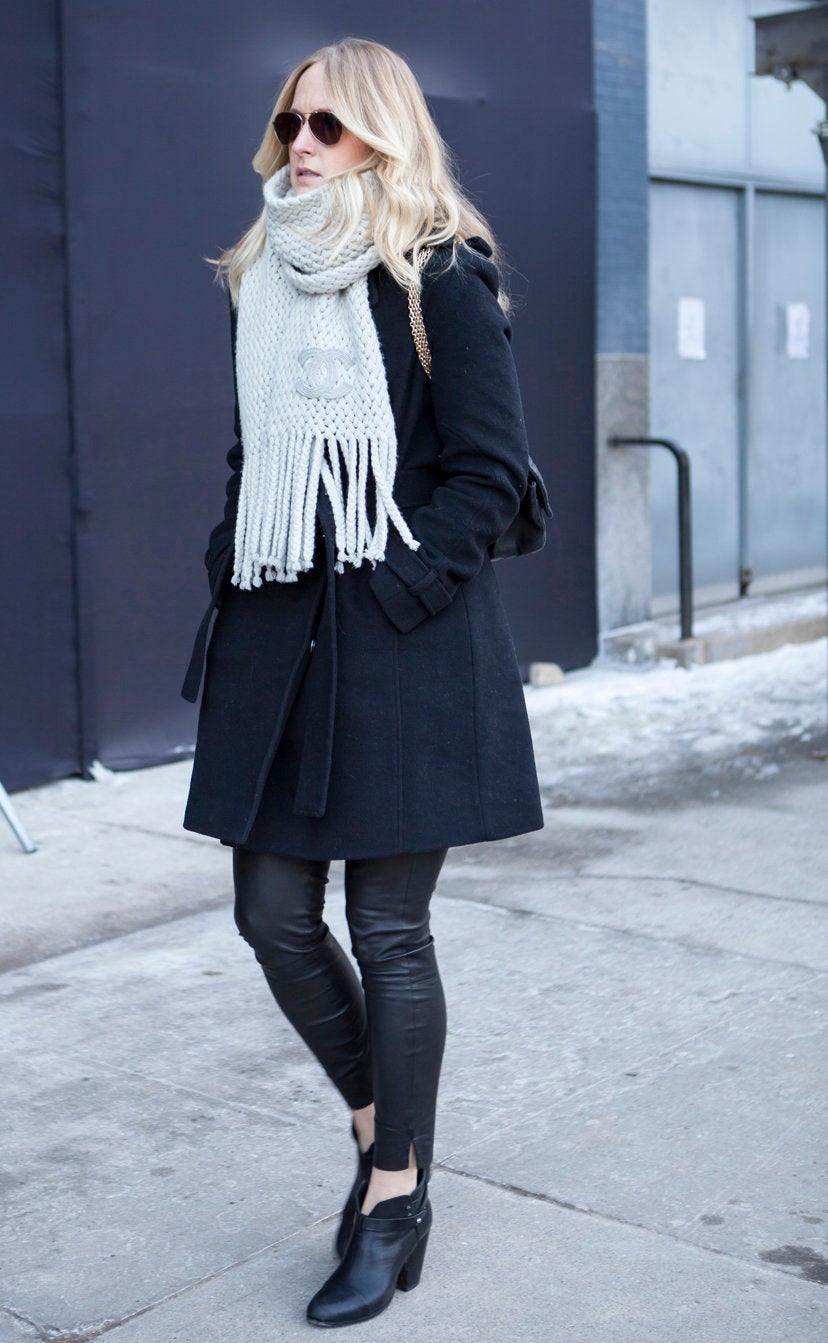 New York Fashion Week Street Style