Love your wedding band but feel like you want to dress it up just a little bit? Here's one fun option: stackable wedding bands.
One of our favorite wedding jewelry trends, stacked wedding bands offer a fresh take on the traditional single band or wedding band-engagement ring combo. Stars including the ever-stylish Sarah Jessica Parker, Reese Witherspoon and LeAnn Rimes have donned the look, and real brides frequently flaunt their stacked bands on wedding forums.
Sterling silver and cubic zirconia bands are a great low-budget option, and gold bands are perfect for more long-term wear or to dress up your look for a big event. Click through the slideshow below to see some of our favorites!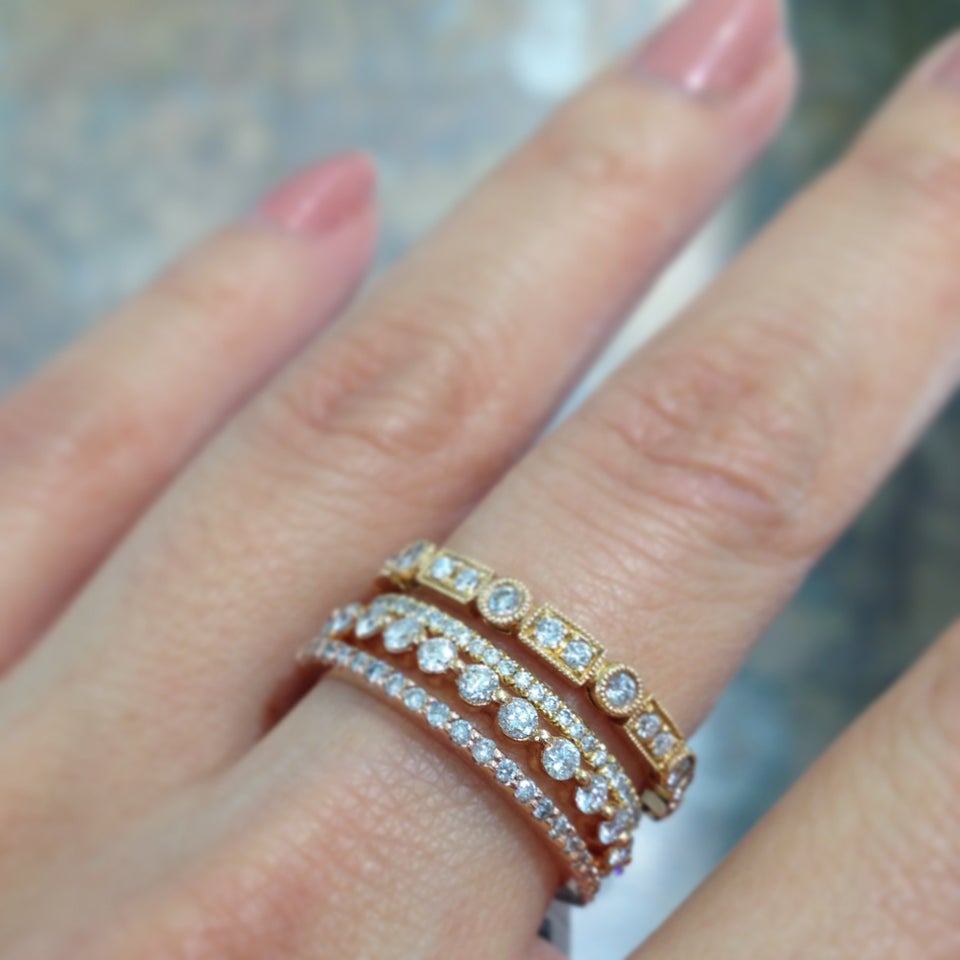 Stackable Wedding Bands
Related