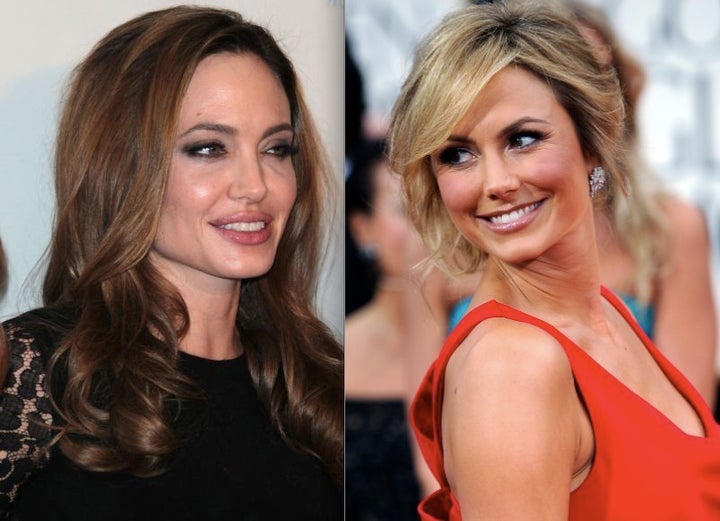 The Golden Globes made clear George Clooney's ongoing bromance with Brad Pitt, but what about their ladies?
A new report pits Angelina Jolie against Stacy Keibler, claiming that the Oscar winner snubbed Clooney's leggy gal pal on a private plane. But in an interview with Fox 5 New York several days ago, Keibler denies any claims that Jolie is being the mean girl on campus. When asked about being given the cold shoulder from her man's famous celebrity friends, Keibler said, "That is completely false. She has been nothing but great and nice to me. That's 100 percent false... I've hung out with them a couple of times and they've been nothing but nice."
But it got us thinking: who would win the fantasy face-off between "Tomb Raider" Jolie and former WWE star Keibler? Sound off below.
Popular in the Community