Cafeteria worker Stacy Koltiska says she had to take away a hot lunch from a first grader during the first week of school and decided, "That's it."
The Canon McMillan School District, outside of Pittsburgh, has a new policy that says students who owe more than $25 for lunches will not receive a typical hot meal.
Instead, kindergarten through sixth-grade students will receive a cheese sandwich, as state law mandates elementary students are served lunch in school. Students in grades 7 through 12 will be given nothing at all. After Koltiska had to replace a first grader's chicken meal with a cheese sandwich, which consisted of just one piece of cheese on untoasted bread, she saw firsthand how humiliating such a policy can be.
"I will never forget the look on his face and then his eyes welled up with tears," Koltiska wrote in a Facebook post that's been shared more than 4,000 times
"By all accounts that have been shared with me, that is not true," Daniels told CBS News days after Koltiska's story made national news. "She was not [instructed to remove the lunch], and she did not [remove it] ... There were no tears. There was no embarrassment."
The school also said that parents were informed by a letter in August about the new policy, and are notified of outstanding lunch balances weekly. The district said that unpaid lunches result in $60,000 to $100,000 owed to schools annually. The new policy has cut outstanding lunch debts to less than $20,000.
Koltiska said she stands by her version of the events.
Koltiska also points out in her message that the school ends up throwing out excess food each day ― yet another reason she believes the policy does more harm than good.
She told HuffPost she's sour on the lunch policy, but not the school district. "Other than this new rule, it is a great school district with amazing teachers," Koltiska said.
The Huffington Post couldn't immediately reach the school district for comment. For more on Koltiska, watch her CBS News interview below.
CORRECTION: A previous version of this story misidentified Superintendent Michael Daniels as Matthew Daniels.
This article has been updated to include Daniels' comment to CBS News.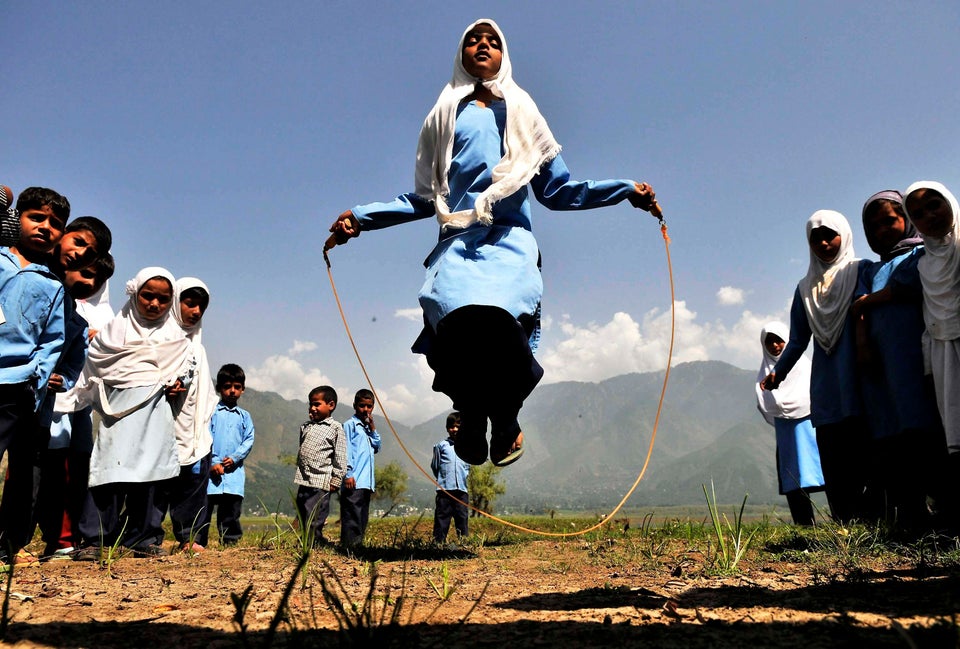 Photos Of Girls Going To School Around The World