Stacy London is the kind of person who will notice and then tell you if your outfit is ugly, and that's why we love her. The former host of TLC's hit makeover series "What Not to Wear," which ended its 10 year run in early 2013, is back at it again with another reality show called "Love, Lust or Run."
The new series is a makeunder show in which London helps fashion disasters revamp their look. Similar to "What Not to Wear," "Love, Lust or Run" aims to help build people's self-esteem through the lens of style, something London has built a career doing.
Before the premiere, which happens on Friday Jan. 23 at 9/8c on TLC we decided to chat with London about how she's made a name for herself on the small screen, who she trusts in the dressing room and her thoughts on ageism in the industry. Here's what we learned:
HuffPost Style: We're so excited for your new show! Can you tell us how "Love, Lust or Run" is different from "What Not to Wear"?

Stacy London: It's different for a couple of reasons. One, it's not as long, it's not as in-depth -- it's a half-hour show but it's much more about extremes than "What Not to Wear" was. I worked mostly with women in their twenties, a couple in their early thirties and now I'm obviously in a different phase of my life than when I started "What Not to Wear". I'm a woman of experience and in the midst of a middle-aged renaissance, as I like to call. I feel much more [like] a mentor to these women and one of the things that I felt very strongly about, especially since I don't have a co-host, [is] that I'm not out to change them. I don't want them to blend in, they aren't necessarily meant to look conventional. But the idea is that the way that they are dressing is so extreme that when we go out into public and ask just a cross-section of people what they think, whether they love the look, or lust after it or want to run, there is a complete disconnect between the way the general public sees these people and the way they see themselves. And it's not that I care what strangers think -- it's not like they have an impact on your life. What's really important is if there is a disconnect between what you think you're putting out into the world and what the world is actually getting from you, because that's going to get in the way of what you want. If you think you are putting off this really powerful, can-do, ambitious and confident kind of style, and people think you look insane, you're going to have a tough time getting the job that you want or getting where you want to go in life.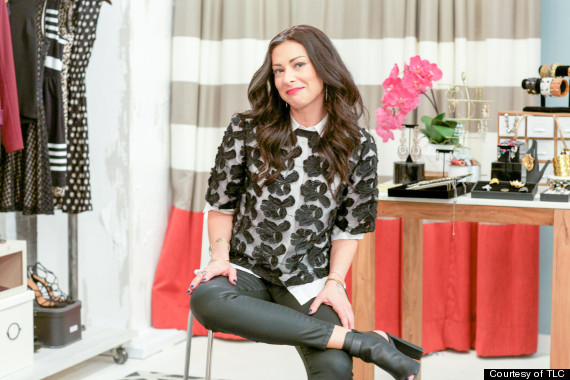 HPS: Clearly you've really found your stride on TV. In your opinion, what makes someone great on unscripted television?
SL: I think you have to be able to talk a lot. I think you have to be a motor mouth -- being able to ad-lib, being a conversationalist. I don't think you need improv skills, but I do think being able to listen, I mean really listen, and forget that there are cameras involved and that you are talking to someone, and that you are having a genuine conversation. I'm [also aware that I'm] bringing a certain amount of knowledge and experience to bear on this conversation and that I'm really listening to what this person is telling me. And I'm also good at sizing up when someone is saying one thing and doing another. That's part of my job, to be able to see the disconnect even when somebody can't see it themselves.
HPS: So, do you watch any fashion reality shows?
SL: I don't -- is that terrible? I love "Law & Order: Special Victims Unit" -- that's about as far from fashion as you can get. Mariska [Hargitay] is totally stunning and gorgeous in those terrible trousers.
HPS: "What Not to Wear" had a huge following. Do you think it would have been as successful if it had started today instead of in 2003?
SL: My first reaction to that would be no, because digital is so much bigger. You can Google 'how to tie a scarf' and get 50,000 answers; you don't need to watch a program. But strangely, because there is so much information online there is a paralysis of choice happening and people are sort of looking again for specific guidance from people that they already know and trust. I think we are almost coming full circle. If "What Not to Wear" came out right now it might succeed based on the fact that I think people are sort of craving this type of television again. Or... it might just be like, I don't need to watch this program, certainly not on television, because I can watch it on Netflix.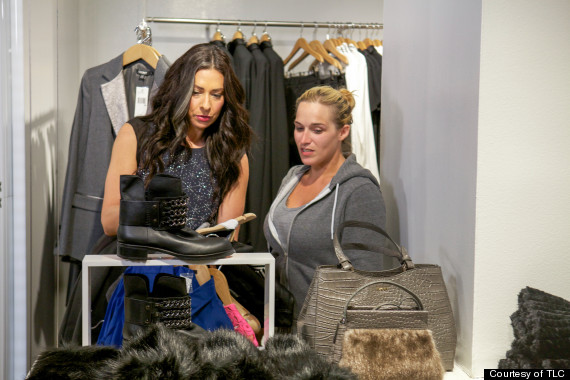 HPS: During "What Not to Wear" you were very steadfast in your fashion rules. For a long time you said no tapered pants, and then skinny jeans came back in fashion. You also said "no" to funny socks, and then a couple of years later, men started wearing patterned, quirky socks. Do you regret any of the rules you laid out during the show?
SL: Or I said no funny quotes on T-Shirts and I wear them myself -- that's all I wear now. I think that we were trying to... It was very important to establish a certain kind of authority and be a certain kind of figure when it came to fashion, so I wanted those rules to feel very strict because the people we worked with would not be good at improvising if the rules weren't very clear cut. So I think it was very important that we gave very strict and steadfast rules making the trail of breadcrumbs easier to follow. And you will see in my new show, "Love, Lust or Run," I'm much more on the side of the collaborator, in that I don't want her to lose her edge, in that I don't want to dress her in a way that feels middle of the road. I'm much more about making bolder statements and things are much about trends. And even my style is completely different. I was sick to death of wearing a floral pencil skirt. It's not like I don't love a stiletto, but hey, I had hamstring surgery, I'm 45, you know, some things have to change. I wear a lot of jumpsuits and I wear lower, thicker heels and a lot more boots and I have a very different style -- I wore a body chain this season! -- things that might surprise a "What Not to Wear" viewer.
HPS: Your job is telling people what not to wear -- do you ever get a hankering to give strangers unsolicited fashion advice on the streets?
SL: It's not on the street, it's always in a shopping setting. It's always if I'm in a dressing room trying something on and somebody else is trying something on, I will give unsolicited advice. I will give compliments. I will say "You are crazy if you don't buy that," or I will say, "Girl, move on. Move on to the next number." Because in that situation, we are all sort of sorority sisters -- and somebody might say that to me. I will admit that sometimes when I'm in a clothing store and the sales associate doesn't know me from Adam, like not everyone watched "What Not to Wear," it's not like everyone should know who I am, and they start telling me why something is great for me or why it looks so good or what I should pair it with, or what's in this season, I want to punch them in the face [laughs]. I try very hard, but very diplomatically, to say "Yup, thanks, got it," but then try to cut them off as quickly as possible because I find it really annoying. So when I do get up on my high horse and start telling people whether they should or shouldn't buy something, I try to remind myself how much I hate it when other people give me unsolicited advice.
HPS: So, whose opinion do you trust in the dressing room?
SL: I have a couple of friends who I definitely value their advice and their opinion, I think if they like it, their taste level feels similar to mine and their aesthetic feels similar to mine. I trust my assistant, she has a great eye when it comes to style. If she hates something that I'm wearing -- and she really hates things that I'm wearing when they don't make me look badass enough, things that make me look too girlie -- She is like nope, I don't like that mini dress, wear leather jogging pants. She's all about me being a little trendy. And both of my sisters are very stylish and they are not shy with their opinion.
HPS: You've had a long career in fashion, spanning many decades, which isn't altogether common. Do you think there is ageism in fashion?
SL: Absolutely. You know it's funny, I was with a bunch of fashion friends last night and this season, boy, it certainly doesn't seem that way, right? One would hate to think that it's just a trend that's going to go away next season, but if you look at it, Joan Didion for Céline, Julia Roberts for Givenchy, Charlotte Rampling for Nars and Iris Apfel and Tavi for Alexis Bittar -- it's about beauty at any age and there are certain people who have become icons. I mean Anna [Wintour] has been at the helm of Vogue for a very long time. Grace Coddington has been the creative director of Vogue for a very long time. There are these iconic figures who have not left the industry since their youth and they are revered for being who they are. But I think in general, when it comes to the fashion industry, youth, beauty, and being rich are the prizes. And the idea that there is a way in fashion for age to be something that we value as opposed to shun and that there is a way to revere age and experience as opposed to, you know, sort of kicking women of a certain age to the curb, that is something that I believe very strongly in.
HPS: If you could go back in time and tell your younger self one piece of advice, maybe from the days when you were working at Vogue, what would you say?
SL: Vogue was very hard. I don't regret it. It was better than Navy SEAL training. You learn everything you need to know about being in fashion. The word impossible doesn't exist if you work for somebody like Anna Wintour. You learn to find things that are unfindable, you learn to get things done in a time frame that is unrealistic, all of those things are true. I was so sad because I thought, if that is all there is, how am I going to keep doing this? How am I going to be able to pull rabbits out of the hat every single day? How am I going to find that thirteenth Chanel Camellia that has to be on set when there are only 12 in the world? You know, how am I going to do it? I would have told myself to relax. That the world that I was in was very small and I just couldn't see outside of it. The world is so much bigger than I ever expected it to be and all the things you don't think that you're going to need, or all the things you think are going to wind up being the biggest most important things in your life end up being the exact opposite. And everything evolves and everything changes.
This interview has been edited and condensed for clarity.
Related
Before You Go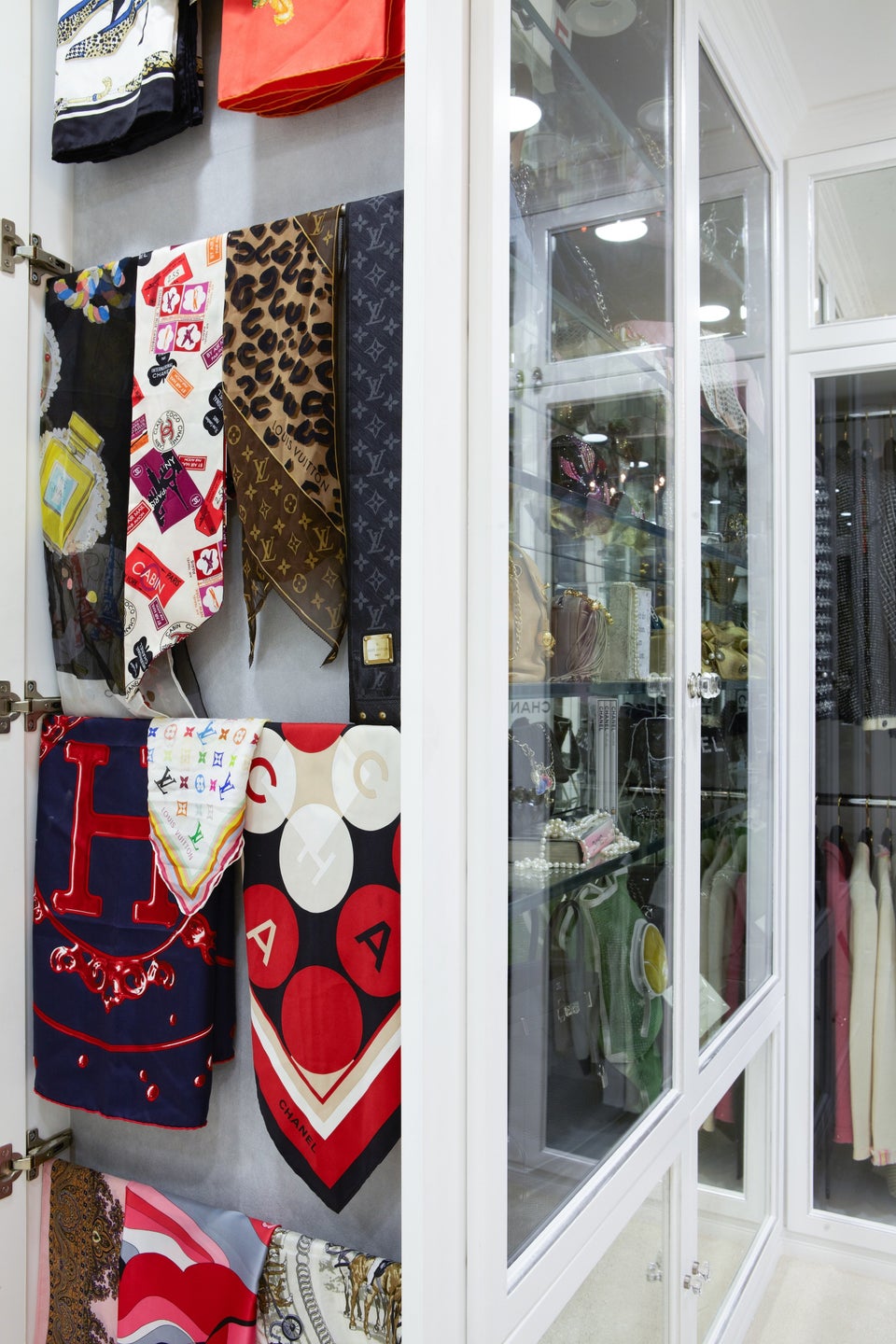 $100,000 Closet