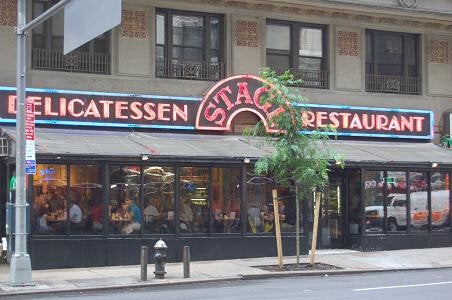 The New York Times brings word that New York's famous Stage Deli closed at midnight on Thursday, November 29. The restaurant, which had been open since 1937, was known for its massive sandwiches and Jewish American deli fare.
While one can argue that all restaurants close, and it's just part of the life and death cycle of restaurants, there's something especially poignant about this closing amongst those who follow deli history. In the 2009 book Save The Deli, author David Sax traces the history of the Jewish deli, and finds that a slew of establishments that once epitomized Jewish food are no longer in existence. With the Stage Deli's closure, we are getting a bit closer to losing a part of American Jewish heritage (also here's Sax's retrospective of Stage).
There's no need to get too nostalgic or wax too poetic though -- let's remember that Stage Deli was also a huge tourist attraction with pretty exorbitant prices. And as we lose a bit of the old, there's a lot of interesting new Jewish food trends appearing (artisanal gefilte fish, anyone?). Modern Jewish cuisine has been a popular conversation topic for the past few years, with new order delicatessens such as Mile End in Brooklyn and Wise Sons in San Francisco attracting a huge fan base.
But there wouldn't be a new generation without the old, which is why the changing face of Jewish deli feels rather bittersweet. Two weeks ago, a 10-minute film about the history of the Jewish deli came out featuring Jerry Stiller, Alan Dershowitz, Fyvush Finkel and more. If you really want to understand why all of this is so significant, we recommend you take a look -- and watch the whole thing -- to understand the connection between Jewish ancestry and deli.
Before You Go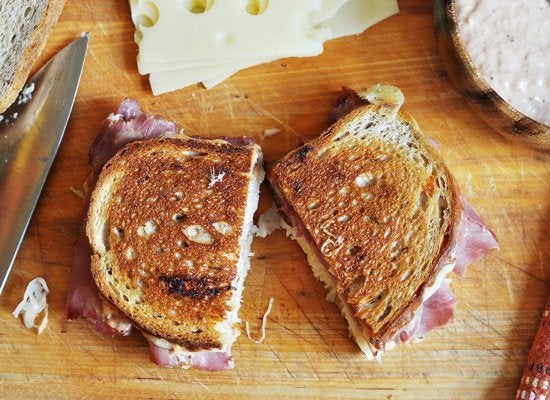 Deli Sandwiches