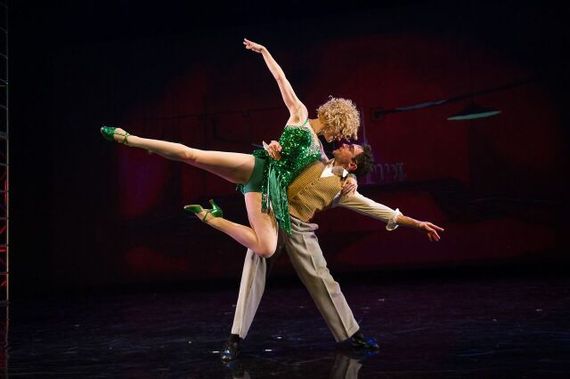 Say what you will about Broadway's inflated ticket prices. For those who love musicals for the dancing, this show is for you.
In tribute to the toe-tapping, high-energy choreography of The Great White Way, American Dance Machine For The 21st Century has fashioned an electric night.
Now at the Joyce, the company has compiled some of the greatest hits of choreography, including Bob Fosse's Pippin, Agnes De Mille's Oklahoma, Donald McKayle's amazing fight scene in Golden Boy and Jerome Robbins' glorious West Side Story.
And it has restaged them with elan.
With 19 numbers in all, beginning with the 1953 "Beale Street Blues" by jazz dance master Jack Cole, up through the 2014 Tony-winning After Midnight by Warren Carlyle, the variety and legendary innovations of dance through the decades are celebrated in a fast-paced, often snazzy production.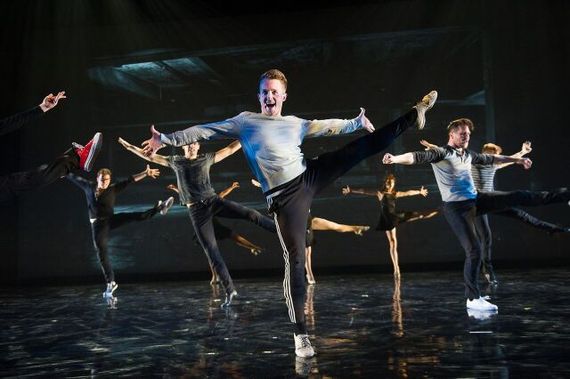 There is a cross-section of famous shows -- from Kismet to A Chorus Line. The two Tommy Tune numbers, however, pale in comparison to Susan Stroman's or the stunning "Cool" of West Side Story, which closes the first act. (It makes you want to run out and watch the movie.)
Balanced between bigger numbers are quieter moments; American Dance Machine adds projections that including title, year and choreographer.
Directed by Wayne Cilento, the production is best at showcasing the talent and exuberance of its dancers. All are terrific, alongside standouts, such as Paloma Garcia-Lee and Rick Faugno.
The company was created in 1976 by Lee Theodore, who proposed a "living archive" of musical theater dance. Her vision is continued by producing artistic director Nikki Feirt Atkins.
The tricky bit is the singing, which isn't on par with the dancing, although it's solid and gets the job done. (The singer-dancers are backed by a wonderful eight-piece live orchestra.)
The real pleasure is the eye-popping grandeur of the choreography, which doubles as a salute to the human form. Most refreshing are the curvy dancers, even full-figured women, proving all body types in ADM21 are beauty in motion.

Photo: Christopher Duggan
Popular in the Community