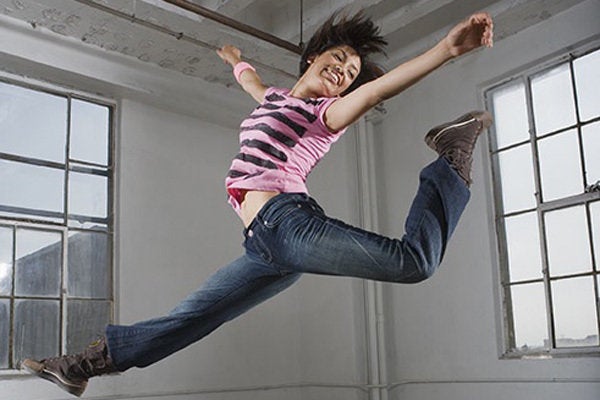 The revival of the George Kaufman-Edna Ferber comedy The Royal Family is sheer perfection. A charming send-up of the illustrious Barrymores, theatrical and film stars of their day, this 1927 play is a charmer from start to finish. Set in a gorgeously designed East Side townhouse, the cast, particularly Rosemary Harris as matriarch Fanny Cavendish, Jan Maxwell as her talented daughter Julie, and Reg Rogers as the dashing, over-the-top brother, are heaven-sent. Parody never looked -- or sounded -- so exquisite.
Now at the Samuel Friedman, The Royal Family is a reminder of how wonderful revivals can be -- especially when they are laced with zippy one-liners, lively direction and accompanied by a smart ensemble outfitted in beautifully rendered costumes.
The play is a paean to acting and out-sized egos. A highly physical three-act, this eccentric, narcissistic clan is at home in artifice. "You have a career," Fanny reminds her gifted granddaughter (Kelli Barrett), "marriage is an incident."
Fanny's brother (John Glover), a less-than-successful thespian, and his cheap, shrill wife (Ana Gasteyer) may be lesser lights, but they are inspired by the same gods. Similarly, wise, good-natured family agent (Tony Roberts) is enamored of his clients, a quirky, demanding brood. Fast-paced and fun, blessed with witty lines, a sumptuous set and smart direction, The Royal Family is worthy of its authors.
Families are also the subject of a second revival: Neil Simon's Brighton Beach Memoirs at the Nederlander. The year is 1937, and the Jerome family of Brooklyn is a far cry from the extravagant Cavendishes. They are Jewish and poor, devastated by the Depression and frightened by the impending war. While Simon mines their domestic travails for humor, the laughs are commingled with tears. And thanks to director David Cromer, the comedy has been transformed into moving kitchen-sink drama. Pathos, not shtick, is the takeaway.
Brighton Beach Memoirs is narrated by 15-year-old Eugene (Noah Robbins), a stand-in for Simon, who longs to be a writer. His honesty, burgeoning sexuality and insights are touching. He's a sweet kid with quirky charm, an older, knowing brother Stan (Santino Fontana) and an extended family: two cousins, luscious Nora (Alexandra Socha) and sickly Laurie (Gracie Bea Lawrence) and his Aunt Blanche (Jessica Hecht).
His mother Kate (an incredible Laurie Metcalf) and father (Dennis Boutisikaris) support seven people -- each consumed by dramas real and heartbreaking. At a time when $17 meant the difference between survival and starvation, the concept of family values never seemed stronger. Simon peppers his poignant moments with one-liners, but the dark, grinding pain of existence --and resentment -- is never far from the surface.
This round, Brighton Beach Memoirs, which is playing in rep with its soon-to-debut follow-up, Broadway Bound, has real heft. Credit Metcalf's performance as a strong, nuanced figure and wonderful counterweight to a wisecracking Robbins, who is a find. Both are aided by a solid cast, in which each demonstrates their acting chops.
There is much to savor in Simon's trademark comedy. Occasionally, the characters talk over each other, which may add to Cromer's realism, but detracts from the enjoyment. Still, this poignant production resonates long after you leave the theater.
Memphis is a different American story. It's the mid-1950s, in a Tennessee city that's brimming with "race music" and racism. So when high-school dropout Huey Calhoun (Chad Kimball), with his hep-cat hat and cool ways walks into a black club on Beale Street, insisting he's in love with R&B and soul, the action stops -- literally. But Huey is one fast-talking, blues-lovin' man and gradually, he charms both skeptical blacks and suspicious whites. It's music as social salvation.
Now swinging nightly at the Sam S. Schubert, Memphis, an original Broadway musical, is both paean to the era's music and a story of forbidden love. Huey falls for a Felicia, a talented black singer (a spot-on Montego Glover). The irony -- only a white DJ can get black music on the radio -- so Huey locks himself into a radio booth and spins some hot songs with even hotter talk. Suddenly, all of Memphis is hip, or as the song says, "Everybody Wants To Be Black on a Saturday Night."
This being the South, that notion won't go unchecked by local brutes -- and Huey's subsequent splash will carry a price. To Memphis's credit, the musical attempts to address serious issues, but the end result, despite some terrific performances, including Glover, Kimball and J. Bernard Calloway as her brother Delray, is a bit whitewashed.
However, Kimball, who carries the show, rises to the occasion. His accent, his moves, his syrupy Southern drawl strike the right chord, as does Sergio Trujillo's choreography, David Gallo's sets and Paul Tazewell's costumes. Joe DiPietro and David Bryan produce some zippy, toe-tapping numbers. Memphis heats up, but fails to ignite.
Calling all HuffPost superfans!
Sign up for membership to become a founding member and help shape HuffPost's next chapter