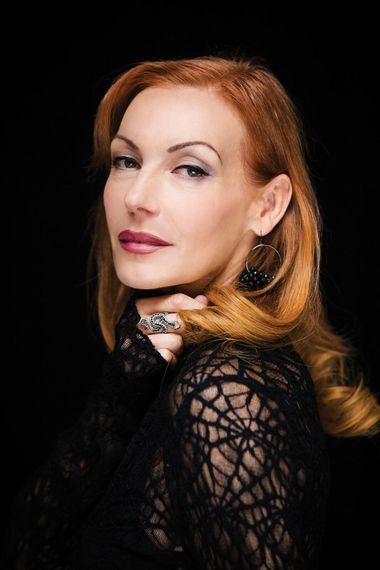 Ute Lemper, the acclaimed German chanteuse, bares her continental soul at the inviting 54 Below nightclub, downstairs from Studio 54, tonight and tomorrow. The great Kurt Weill interpreter is taking a departure from her acclaimed repertoire.
Noted for her charismatic delivery of Weimar-era classics, Lemper navigates a more intimate musical universe in Songs From the Broken Heart.
Her current incarnation features a few Brechtian numbers from the streets of Berlin. But the evening isn't a showcase of her classic Fritz Hollander or Jacques Brel numbers.
It's a more personal journey that traverses her interior landscape, addressing the pain of life. She showcases her musical artistry, using the poetry of Charles Bukowski or Pablo Neruda for inspiration.
Her sensitivity to suffering is pronounced. This is art as introspection, searching for the truth of existence. Themes of death, love and redemption permeate her oeuvre. So does humor. She manages, in the guise of Mac the Knife, to take theatrical swipes at Donald Trump.
Though singing numbers in French, German, English and Yiddish, Broken Heart focuses on a more modern repertoire -- Lemper interprets the songs of Nick Cave, Philip Glass and Tom Waits, backed by an accomplished quartet.
Her range, much like her electric rapport with the audience, is legendary. Lemper doesn't just sing, she embodies her music. And it achieves added resonance by the historic, political and cultural backdrop in which she carefully sets her selections.
Lempers's nightclub performances -- versus the large concert-hall venues she regularly plays in Europe and Canada -- are sexy and intimate. She's been known to entice people on stage and tease audiences with her "boa moment." Such external stagecraft has been replaced by a quieter, more reflective mood.
"Hell is built piece by piece," she sings; in a jazzy rendition of emotional infernos. She has, as Eugene O'Neill wrote, "a touch of the poet." Lemper strips away life's pretense and vanity; our tortured souls are her canvas -- and she executes her portraits with a masterful hand.
A second global import, Confucius, a new dance drama performed by the China National Opera & Dance Drama Theater at Lincoln Center, is a hypnotic production headed to Washington, D.C. Jan. 13-15.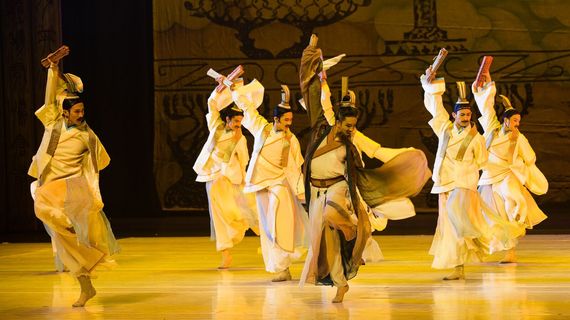 The opera tells the tale of the famous scholar's journey through the kingdoms of the Zhua Dynasty and his quest to bring a philosophy of benevolence, harmony and righteousness to its decadent, indifferent ruler.
Boasting traditional Chinese music, stunning costumes (Yang Donglin) and set design (Ren Dongsheng), the show is told in six sections. Set during a chaotic time in Chinese history, the 55-strong ensemble delivers a mesmerizing performance, aided by a compelling Hu Yang as Confucius and Tang Shiyi as Concubine. Shiyi is so graceful; it is like watching the breeze dance.
For Americans, it's a remarkable opportunity to appreciate the splendor and singularity of Chinese dance and music, deftly directed by Kong Dexin, a 77th-generation direct descendant of Confucius.
Confucius Photo: Xinhua/Qin Lang