Perhaps theater has always been an idea whose best moment is yet to come. I mean, there must be something maddening about the year-in, year-out program model that regional theaters must bear in order to do their work. Raise money, produce plays, speak to audiences, raise money, repeat. Like any other job, the grind must hold some promise for the yet-unreached - maybe unreachable - dream. But what Kenn McLaughlin, Producing Artistic Director for Stages Repertory Theatre in Houston, TX wonders, watching his team of fund raising dynamos in action is, "What are we really doing here?"
Porter and Houston philanthropist Vivian Wise are in the midst of chairing Stages' annual gala. "People are naturally generous," says Porter, "I truly believe that. They like celebrating success. If you can align their desire to give with their attraction to the cause and a gala, it's a win-win."
This year, it's even easier for Porter and Wise, as 'Stages' is riding a wave of success. The company, founded as a radical alternative theater in 1978, recently purchased its long-time home: a historic printing factory in one of Houston's most popular neighborhoods. It's often difficult to get a ticket to the eclectic fare of the theater, where productions range from popular musicals to edgy new work. An upcoming revival of Jerry Herman's cult classic musical, Mack and Mabel, provides this year's fundraising opportunity.
This year's gala, Hollywood and Vine, an epic party themed around the glam days of Hollywood's silent movie era, is now deep in the planning process with three "live" movie sound-stages, aerialists who pour champagne, Hollywood celebrity look-alikes, and an impressive silent auction. As if that weren't enough, the gala will be followed by an after party called In Technicolor - exploding with color as guests drink and dance until the wee hours of the morning.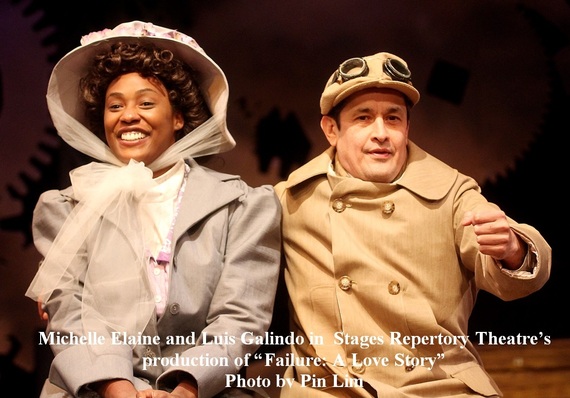 But wait a minute - are we fundraising for the theater or are we making theater? How would Chekhov feel about the excesses of the ruling class on display for the full support of his work? A particularly relevant question in light Stages' latest production: a modern take on Chekhov's The Seagull, entitled Stupid F*****g Bird. And, attaching the 'brand' of the party with the company's production, they actually considered calling the event Stupid F*****g Party.
"Everyone loved that idea," laughed McLaughlin, "but we couldn't get the timing of the production and the event aligned." In actuality, the party really is another production, isn't it - taking countless hours of planning, staff time, technical support, and - for them, according to McLaughlin, "... a lot of dramatics just to pull it off." But the company is known for risk and surprise - rubber chicken dinners in hotel ballrooms are just SO not them!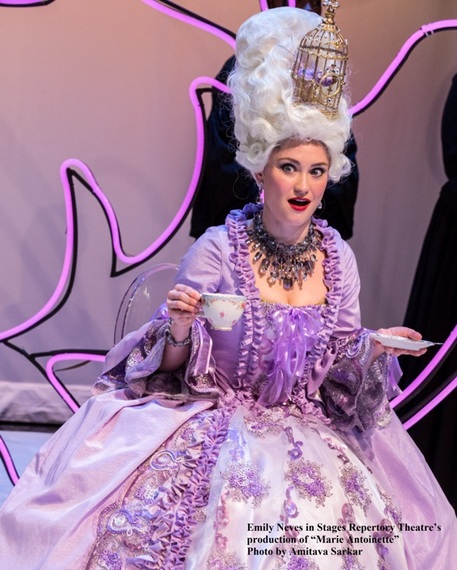 I asked McLaughin if he'd secretly prefer simply creating art and bypassing all the hoopla and expense of a lavish party. "There is a classic told tale of Twyla Tharp, or perhaps Martha Graham, I can't recall now," he said, "When faced with writing a copious grant request for the National Endowment for the Arts, she simply wrote 'Too Busy Making Art, Send Money' across the cover page of the request and sent it in! I know that feeling! But with a public party comes opportunity, as well: you can live your story out with the donors right there, in the moment, in person. Vivian and Sandra, along with Michael Pearce and Matt Burrus (after-party co-chairs) understand what it takes to make a great party, what makes great theater, and together we'll create an event which will be second to none this season."
So there it is: alignment of the theater's vision with the donors' desires - and that's a great match.
For further information, please see http://stagestheatre.com/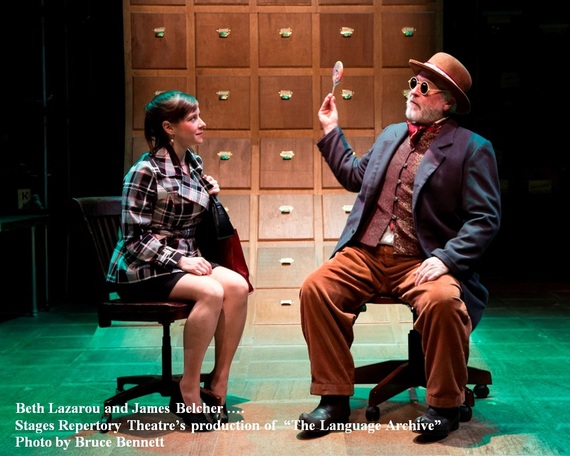 Images generously provided by (and used with the permission of) Stages Repertory Theatre in Houston, TX
Popular in the Community