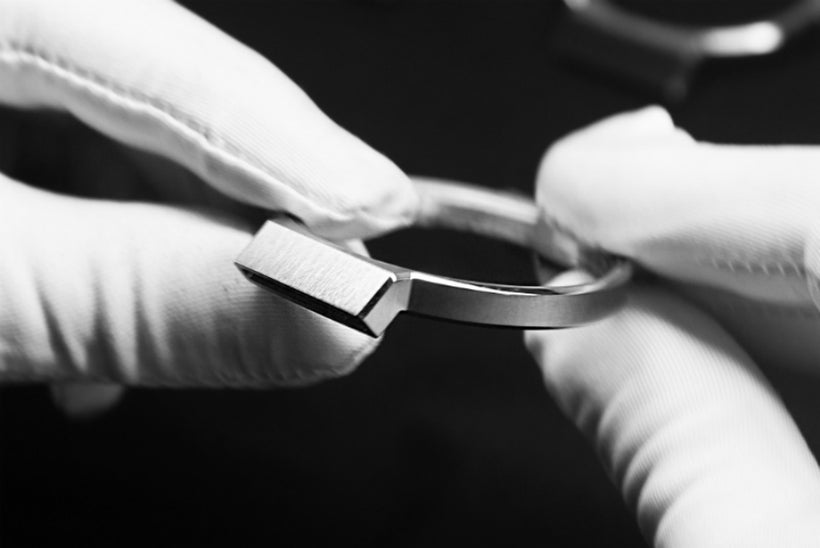 This is the second entry into the 'Smooth Science' series which will consist of reporting relating to science and technology - including the growing gaming community. The first can be seen here.
Steel and The Watch Industry
Stainless steel was accidentally invented by British researcher Harry Brearley in 1913, while he was attempting to find an improved alloy steel to use for rifle barrels. While others are given credit in making advances in steel, Brearley's creation contained 12.8% chromium and 0.24% carbon - earning the credit of being the first recognized stainless steel.
However, it would not be until the 1930s when stainless steel began to be used in watches. The world was going through a decade long financial crisis following the Great Depression, leading to watch manufacturers needing a cheaper and durable alternative to gold and silver.
The School of Watchmaking in Geneva, Switzerland announced a breakthrough in forming stainless steel, which is far too hard to be formed by human hand. Their advancement allowed for watch manufacturers to make use of steel, a far cheaper material than gold or silver.
Why Stainless Steel?
Stainless steel is an attractive material for watch manufacturing due to its strong anti-corrosive properties, resistance to oxidation, and are harmless to human health. The steel alloy allows for watches to hold shape, shine, and retain color far longer than other substances. Stainless steel is used to create numerous pieces of watches today including the dial, crown, and bracelet - making it extremely efficient for producers and cost efficient for consumers.
201 stainless steel and 304L stainless steel are used to make the majority of watches today. They are cheaper to produce and are magnetic resistant - along with the other benefits which come from using stainless steel in watch production.
However, 316L is a premium quality stainless steel which provides even further benefits than 201 and 304L. High-quality watchmakers use 316L due to it being highly resistant and malleable. The iron, chromium, and nickel alloy is also known for its incredible polished finish. 316L adds molybdenum and contains low carbon content, producing a more corrosion resistant than other stainless steel alloys. The low carbon count of this grade of steel allows for machining to create complicated designs.
Well established watch brands such as Apple, IWC, and Omega all make use of 316L stainless steel.
Carrnegie Watches Making Use of 316L Stainless Steel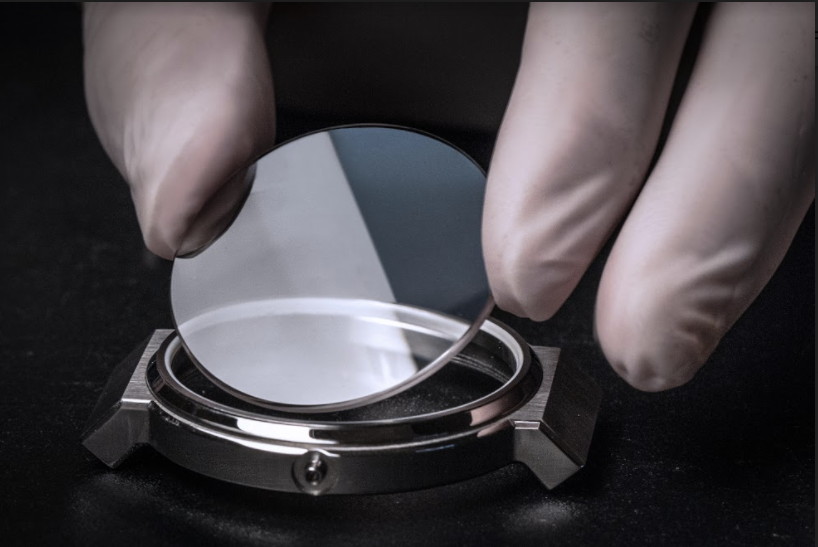 A new company, Carrnegie Watches uses an optimized 316L stainless steel formula to provide an even brighter shine at all angles - along with anti-discoloring properties stainless steel is known for; the company wanted a watch that would impose upon the advances in stainless steel technology.
Taking full advantage of the low carbon content of 316L, Carrnegie uses a bridged structure design on each multi layered case - aided by steel machining to create a watch which fits comfortably around the wrist. Their watches use six different layers of contrast and are hand finished by steel artisans to a clean and appealing finish. Carrnegie Watches come with full grain Italian leather, natural rubber, domed sapphire crystal, and presented with a satin matte box. Carrnegie focuses on delivering unique watches with outstanding craftsmanship of steel.
Other Brands Using 316L
Braitwait, is a minimalist watch which uses 316L stainless steel. Their cases are polished in one tone, adding to the minimalist style. These watches are also known to feature a number of quality material straps for consumers to choose from such as top grain Italian leather strap.
Vincero is a sleek watch comparable to Braitwait, yet they focus on a number of premium components that will attract those with more of a maximalist taste. These watches feature sapphire coated mineral and top grain Italian leather.
Finally, Corniche is a classy dress watch catered to those who don't mind paying a higher price for a watch; they are more to complete an elegant attire than for daily wear, Corniche watches come with croc embossed genuine leather and sapphire crystal.
To keep up with Walter's journalism you can follow him @GentlemansHall on Twitter
Calling all HuffPost superfans!
Sign up for membership to become a founding member and help shape HuffPost's next chapter
This post was published on the now-closed HuffPost Contributor platform. Contributors control their own work and posted freely to our site. If you need to flag this entry as abusive,
send us an email
.