Though the popular Haiku Stairs hike, also called the "Stairway to Heaven," has been closed to the public for more than 30 years, it remains a quintessential Hawaii "bucket list" item, attracting hikers from around the world who illegally take to the trail. Now, after a damaging storm in February, the stairway's fate is in jeopardy -- and a group of Hawaii residents is determined to save it.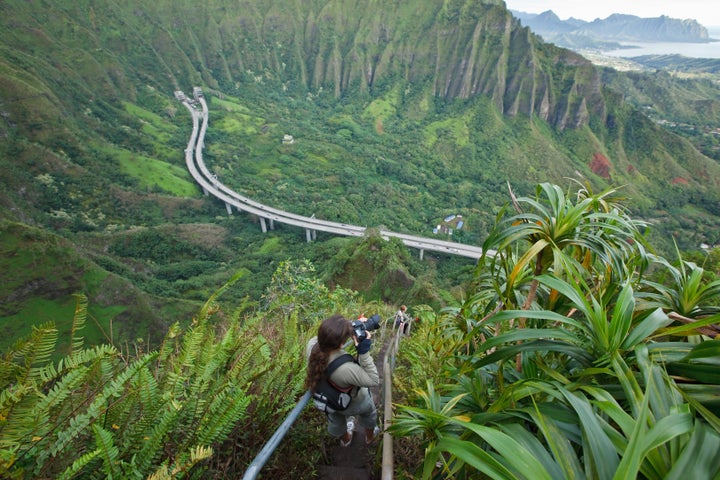 The volunteers are part of a nonprofit organization called the Friends of Haiku Stairs, which has helped to maintain the stairway for years by removing invasive plants and assisting in general preservation projects. While the Honolulu Board of Water Supply, which owns the property where the stairs are located, has been busy determining how much it would cost to remove the stairs entirely, the nonprofit began drumming up support for an alternative course of action.
The group wants to repair the damages, establish a management system for the stairs and charge visitors and locals a fee to climb them. They are proposing a plan that includes a $100 fee for tourists, and a $10 fee for Hawaii residents. The fees would subsidize operation and maintenance costs that would be required to make the attraction self-sufficient. The group suspects that visitors would be more than willing to pay a fee to hike the stairs. Potential fines for trespassers, after all, can be up to $600 and/or up to six months in prison.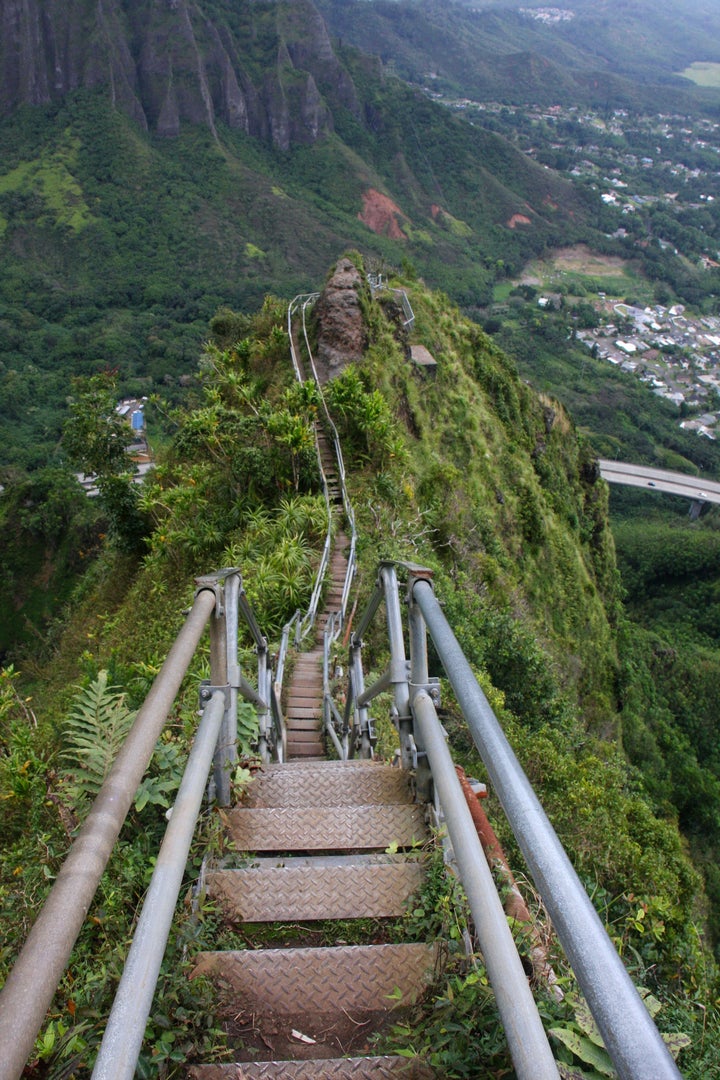 "It's just completely ridiculous to spend all that money to remove what basically is a national treasure," Vernon Ansdell, president of Friends of Haiku Stairs, told Honolulu Civil Beat following February's damages.
Though the hike is illegal -- and arduous -- the Friends of Haiku Stairs maintains it is not dangerous. "The stairs themselves are actually incredibly safe. You can't get lost on the stairs," Ansdell told KHON2. "It's when you stray from the stairs, that's when bad things happen."
Currently, hikers often set out for the stairs in the wee hours of the morning to avoid guards, trespassing through a quiet neighborhood and begin their ascent in the dark. Regulating access to the stairs could potentially make the hike safer and less disruptive for nearby residents.
Many see the stairs not only as an unparalleled way to view the windward side of Oahu, but as a unique part of Hawaii's history. And in the eyes of the Friends of Haiku Stairs, the stairway can and should be a part of the state's future.
"To remove the stairs would be so shortsighted and so narrow-minded," John Goody, a member of the nonprofit's Board of Directors, told The Huffington Post. "Surely we've gotta be able to find a way to do this."
Whatever happens down the road, we'll always have sufficient Instagram photos to live vicariously through: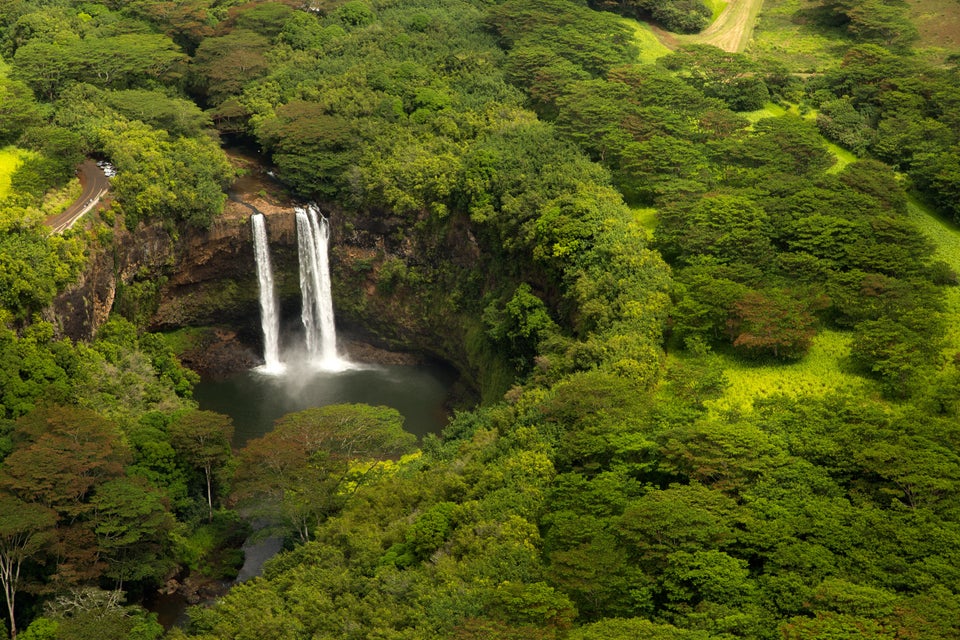 Hawaii In Photos
Related