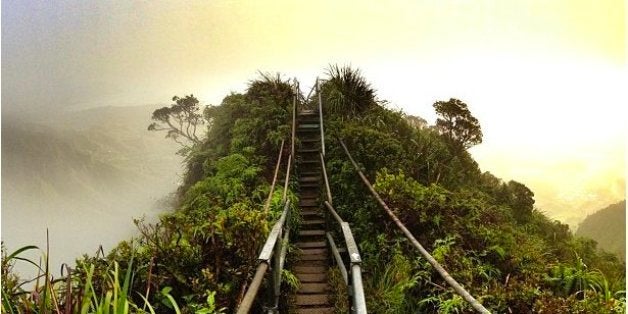 Gorgeous hikes are as ubiquitous and as varied as rainbows in Hawaii. Everyone has their favorites for sunset or sunrise, for adrenaline vs. tranquility, for a workout vs. a stroll, but there's only one hike that provides a little bit of everything: views, adrenaline, secrecy, tranquility ... even illegality.
The Haiku stairs on Oahu -- also known as the Stairway to Heaven -- is the one hike to rule them all.
Amidst the lush Koolau mountain range, the 3,922 steps lead up to the stunning Puu Keahiakahoe summit. The stairway was originally wooden and was installed during World War II so the military could access a radio station antennae 2,000 feet up the mountain. In the 1950s, the stairs were replaced with steel steps that led to a newly established Coast Guard navigation station.
But that hasn't stopped elusive hikers and ambitious Instagrammers.
Some of the hike's scariest moments are early on, when you're forced to climb a ladder vertically up a steep mountain face. Soon thereafter, however, the stairway takes you above the noisy highway below, and meanders its way along the ridgeline, balancing between terrifying and exhilarating. Thankfully, several viewing points throughout remind you to look up and around at the green mountains above you, the glistening water below you, and the sharp sunlight bouncing off the clouds all around you.
Related
Before You Go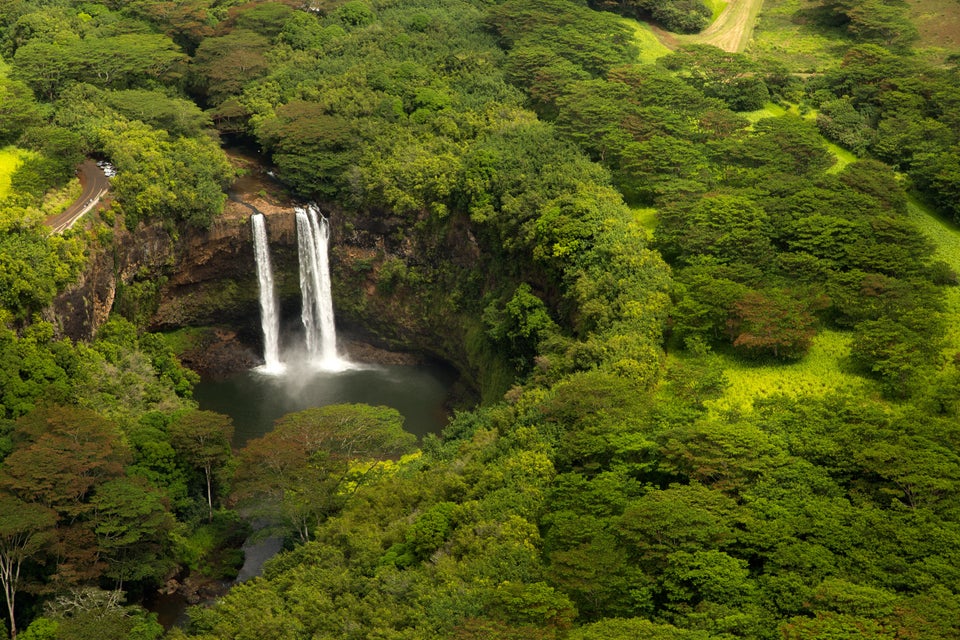 Hawaii In Photos