Despite warnings and hefty potential fines, daredevils have been flocking to the mountainside staircase, also called Haiku Stairs, for years. It's one of the most breathtaking views on all of Oahu, so photos of the hike are frequently shared on social media, drawing locals and tourists alike to the precarious climb.
Now, a new addition to the hike is making quite an impression on Instagram: a makeshift swing that looks like a really bad idea, to be quite honest.
The jerry-rigged contraption, constructed with metal chains, is affixed to two rusted poles atop a ridge in the lush Koolau mountain range, looking over the east side of Oahu.
The view may be beautiful, but the experience is certainly not worth the risk. It is unclear how long ago the swing was built, but it's another safety hazard for the already risky hike. The Honolulu Fire Department conducts frequent rescues in the area, due to a large number of distressed hikers.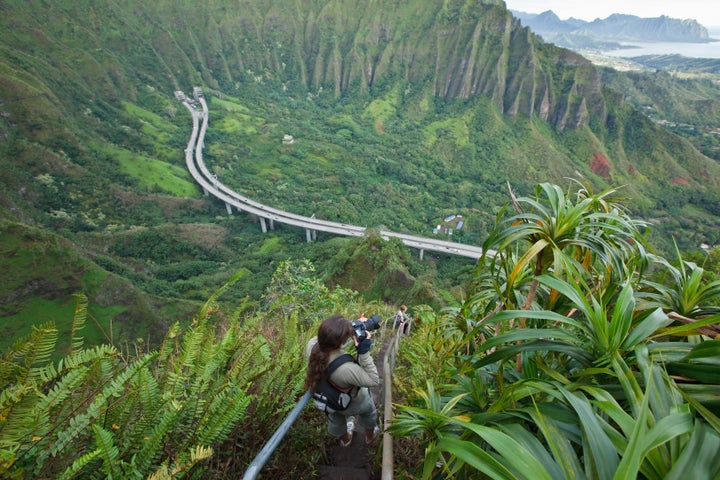 The debate on the stairway itself is ongoing, but the swing is something the Friends of Haiku Stairs and the Board of Water Supply agree on.
Bottom line: stick to your backyard tire swing. Here's a selection of photos so you can experience the illegal rush secondhand, without putting your life on the line.
Before You Go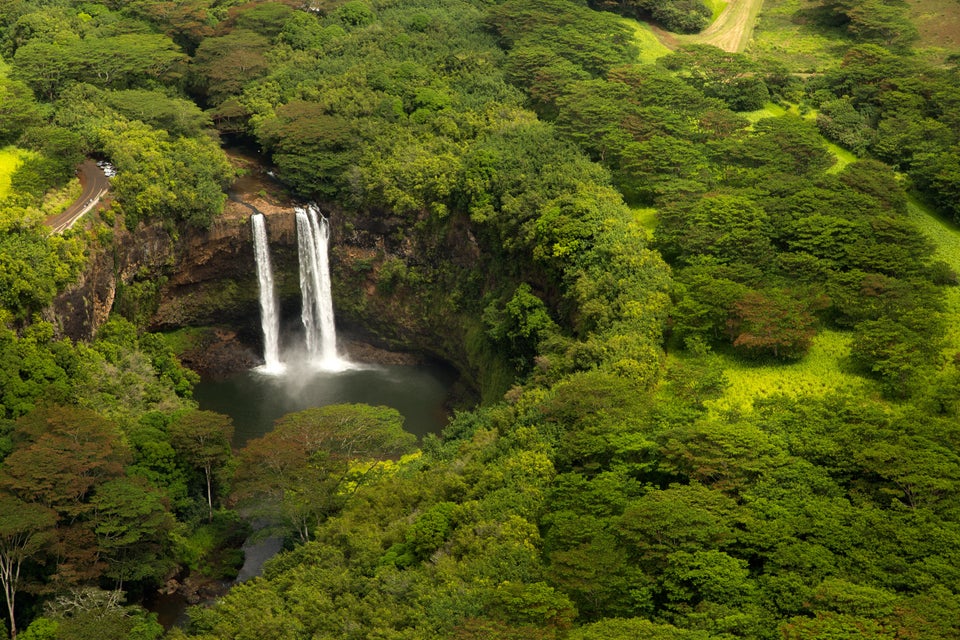 Hawaii In Photos