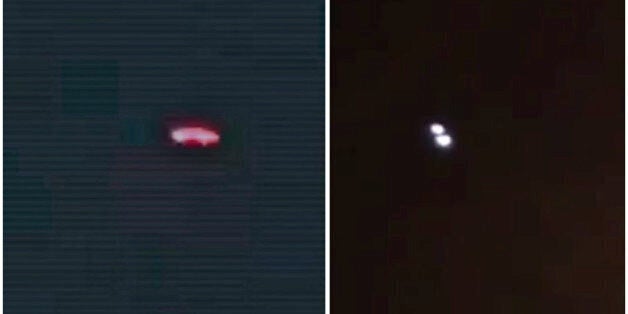 If super intelligent extraterrestrials traveled across the galaxy to spy on us, they'd have to be very sneaky . . . about as sneaky as some TV producers.
There's a growing suspicion that unusual lights videotaped around the U.K. town of Stamford -- around 90 miles north of London -- could be part of a stunt for a television show.
In the past week, two videos appeared on YouTube, alleging to show 1) a UFO over a herd of cows in a field near Stamford; and 2) glowing aerial lights slowly moving above the town from an area known as Broad Street.
According to the local newspaper, Rutland & Stamford Mercury, "several readers have come forward to say they were asked about 'strange lights' by a TV crew in Stamford last week."
Let's see what all the fuss is about. In this first video, posted to YouTube on August 7 by Bernadette Fielding, a red-colored craft appears to hover above a group of cows. Watch very carefully -- at around the 15-second mark, one of the cows seems to suddenly jump up and down. We wouldn't kid you about this:
Watch the Stamford, UK video from Aug. 7, 2013 -- note the "jumping" cow at :15.
HuffPost showed the "jumping cow" video to someone who knows a thing or two about building a real working remote-controlled "UFO" in order to gauge people's reactions for a previous National Geographic special.
"Clearly, the jumping cow was a CG element added in later. This tampering, however funny (I did laugh!), also unfortunately automatically negates the video from serious consideration," according to Marc Dantonio in an email to HuffPost.
Dantonio -- chief photo/video analyst for the Mutual UFO Network, the world's largest UFO investigative organization -- is a consultant on numerous U.S. government and military projects, as well as network television specials about UFOs.
"The object in the field is actually almost over the cows, in fact. This means it is a small object. As the car is moving to the cow fence, the object is moving. As the car comes to a stop, the object also comes to a stop. That said, the size of this object is around 12 inches to 15 inches in my estimation.
"In the U.K., you can buy such ready-to-fly quadcopters. Naturally, the entire craft and bouncing cow could be CG, but it appears that the object flying is probably simple enough to get and fly around with some custom lighting," said Dantonio.
And now, let's go to videotape #2, posted on August 10 by Will Jenkinson.
NOTE: THIS VIDEO CONTAINS SOME STRONG LANGUAGE
Dantonio noticed something familiar with the second video.
"The speed at which it was moving and the brightness of the lighting are consistent with something we did with my special effects company for a National Geographic special. We created a highly illuminated flying UFO that was flown over a busy shopping mall to observe the reactions.
"Then, later, we exposed it for what it was: a radio-controlled quadcopter technology that allows quiet, stable flying platforms that, with lights, could easily be mistaken for something out of this world."
So why does Dantonio think the Stamford "street scene" UFO is a hoax? He says he noticed the object was constrained to a small area.
"If it was a small radio-controlled-type object, then I suspect the operator needed to keep it within a relatively safe distance for landing when the batteries died.
"On the other hand, if the object was actually a kite, flying illuminated LED strands on the up-line, then it would be similarly constrained. We do not yet have any video submitted illustrating what happened prior to the video supplied, nor after. Did the lights just go out? Did the object start to descend?
"Either way, there are no UFOs in the videos, in my opinion," said Dantonio.
Curiously, neither of the posted videos in question include any kind of personal description by the videographers.
Also, Rutland & Stamford Mercury reports that "a crew from Objective Productions confirmed they were filming in Stamford last week, although they have not revealed any more details."
Before You Go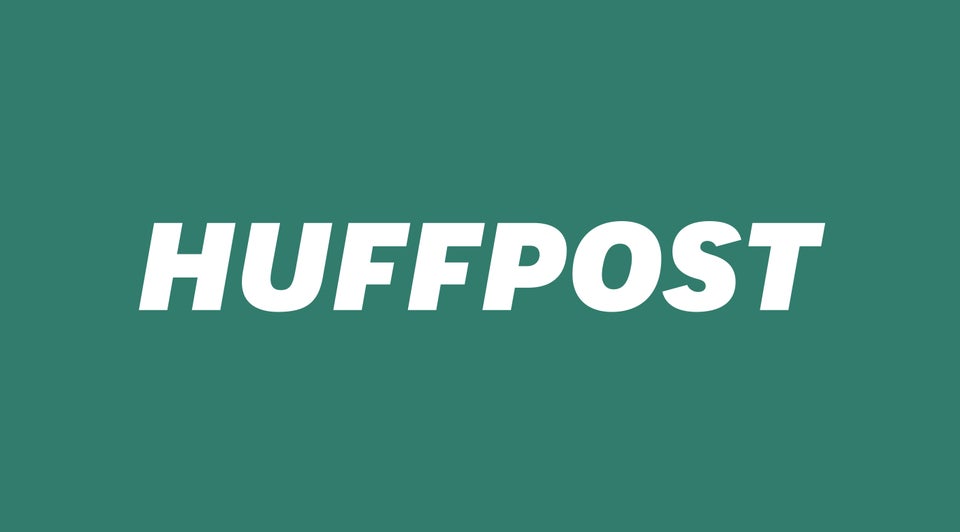 A Gallery of UFO Videos From Around The World
Popular in the Community