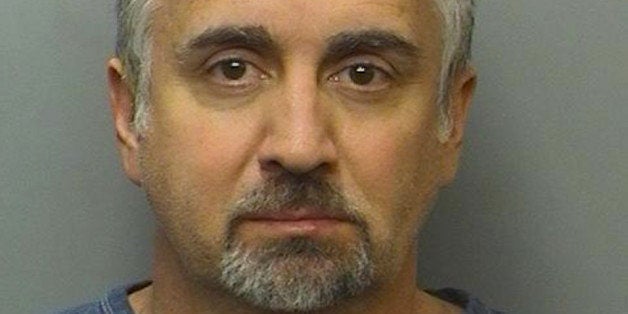 On a sunny day in April 2013, police swarmed a suburban Colorado home to execute a search warrant on suspicion of child pornography. Their suspect, a well-known UFO conspiracy theorist and self-proclaimed alien abductee, walked outside to see investigators approach his house. That's when police say he ran.
Stan Romanek of Loveland has gained a cult-like following for his videos, talks, and supposed proof of extraterrestrial visitations.
While fans heralded his work and critics laughed him off, the U.S. Department of Homeland Security and the Loveland Police Department were compiling evidence to arrest the 51-year-old man on child porn charges.
A 54-page document obtained by The Huffington Post contains police reports detailing an investigation that dates back to 2008. It also paints a striking narrative of Romanek himself, who adamantly believes that his arrest is part of a conspiracy to silence his work.
'Girls Are Posed In A Seductive Manner'
In 2008, Homeland Security Special Agent Darrel Franklin was working on an investigation into Web users sharing child pornography over peer-to-peer networks like Limewire and Emule. An internet protocol address traced back to Romanek allegedly had child pornography dating from August to December of that year, according to the report.
"Descriptions indicate that there were files that depicted very young girls being sexually assaulted," the report reads.
The following May, the case was passed off to the Loveland Police. Detective Paul Arreola said he was unsure how to proceed because, at the time, his department did not deal in internet crimes.
Two years later, the Loveland Police Cyber Crimes Unit was founded. Arreola wanted to reopen the case, but the information was deemed "too stale," according to the report.
In March 2013, Franklin once again allegedly found pornography on Romanek's computer.
"The pictures contained images of girls that spanned an age range of approximately 5 years old to approximately 12 years old," the report reads. "In each of these photos, the girls are posed in a seductive manner and are exposing their breasts and genitalia. Several of these girls are very young and unmistakably children."
The information was sent to the Loveland Police Department, who were now equipped to act.
Romanek 'Became Very Vocal'
Two weeks later in April 2013, officers from the Greeley, Larimer, and Loveland Police Departments arrived at Romanek's home with a search warrant.
When Romanek saw officers, he allegedly tried running back into his house. Officer Ben DeLima restrained Romanek before he could make it back inside, he said in a report.
As officers rifled through the house, Detective Brian Koopman asked if Romanek would take a walk with him away from the house to speak discreetly, where his wife and daughter would not hear.
"Romanek kept responding to Koopman's requests to talk by telling Koopman that the U.S. Government is conspiring against him," Detective Christopher Kamoske said in his report. "That he did not trust government officials, including the Loveland Police Department."
Romanek "became very vocal," claiming that officers would not find any sort of child pornography on his computer, according to Koopman's report.
When the suspect finally agreed to speak with Koopman, Romanek told the detective he had seen child pornography on his computer, but then deleted it.
"I asked him how long he had it on the computer before deleting it," Koopman said in his report. "After asking him this, he looked frustrated and said, 'I don't know!!!'"
Despite reporting harassment in the past, Romanek allegedly never told police about finding child pornography on his computer. According to the report, when Romanek was asked why he never told officers about it, "He looked at the ground and didn't answer this."
Romanek continued to blame others for putting child pornography on his computer, authorities alleged.
"I told him this was virtually impossible and he did not argue with me," Koopman's report said. "He said he has historically looked at pornography on his computer but tried to stay away from the child pornography."
The suspect said he had important documents that the government knew about.
"[Stan] told me he had had concerns because he had in his possession top secret documents that were given to him by a high ranking official from the Air Force. Stan said he thought that 'someone' in the government would get in trouble for giving him these documents."
Koopman reminded Romanek that officers were here for child pornography, not about "other documents from the Air Force or anything that has to do with aliens, etc."
Romanek returned back to the house where his daughter and his wife, Lisa, waited for him on the back porch.
"Stan shouted to Lisa that this was about child porn," Detective Scott Highland said in his report. "When Lisa heard Stan say this, she laughed and said she knew this was coming."
Days later, investigators said they had found more child porn in Romanek's possession.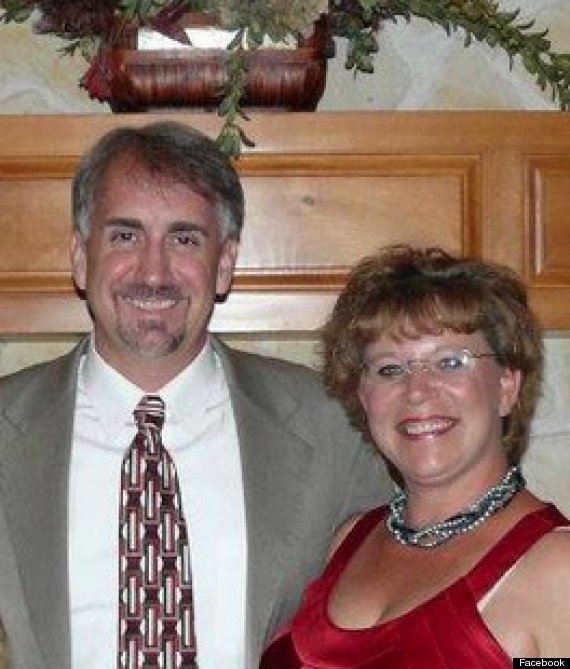 Stan and Lisa Romanek
Lisa Romanek told The Huffington Post via email that the police reports are "filled with crap."
"Koopman had filled these reports with lies," she said.
"But no one reporting on this situation seem to care about that...what he is saying Stan and I said...is lies. Why is he lying? More lives are being destroyed with this case by this man. Again I ask, why?"
Koopman's was just one of several police reports that all corroborate each other's findings during the April search warrant.
When asked why authorities would fabricate such charges, Lisa Romanek said she didn't know, but suggested this "may be a veiled threat" and "a message to others" who speak out on UFOs.
"Our computers have been hacked into since 2004," she said. "It's unfortunate that these people can destroy people's lives simply to make a statement."
Lisa Romanek has also been vocal on Facebook, updating her status with articles about conspiracy theories and alleged government hacking. Shortly after her husband's arrest, she went to Facebook for support.
"For those of you who live in fear and function in hate, please just unfriend us both and do not make this terrifying situation any worse with your ignorant threats and ugly statements. We will be taking UFOlogy into the courtroom. We know that this has EVERTING [sic] to do with our being outspoken about the ET/UFO reality."
Stan 'Fears For His Family'
Romanek's thumb drives and computers have been analyzed by the Northern Colorado Regional Forensics Lab. NCRFL investigators said they discovered "over 300 images depicting child pornography" and multiple child pornography videos from a laptop located inside a bag that was in Romanek's office closet.
In a report filed by Koopman four days after the search warrant, the detective said Romanek had routinely switched internet service providers and created new profiles within peer-to-peer networks.
"In my training and experience, I have learned that this is consistent with a suspect attempting to evade detection by law enforcement," Koopman wrote.
On Feb. 13, 2014, Romanek was arrested on charges of possessing child pornography, a class four felony, and distributing child pornography, a class three felony. Romanek was released that same day on a $20,000 personal recognizance bond.
His next court date is Tuesday, March 18.
When reached for comment, Stan Romanek told HuffPost, "I can't speak because I have a head injury, and it probably wouldn't make sense to you."
Romanek later called back saying that he "fears for his family" but could not offer details.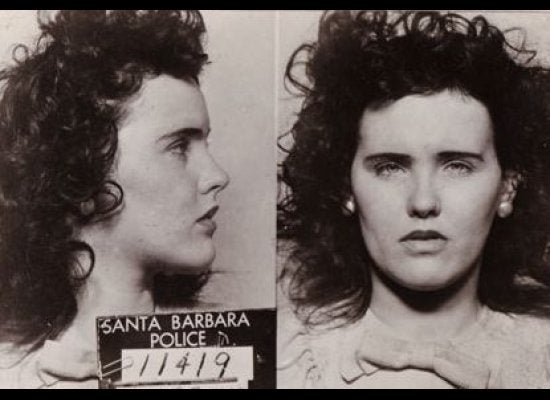 10 Major Crimes That Shocked the Nation (SLIDESHOW)
Popular in the Community