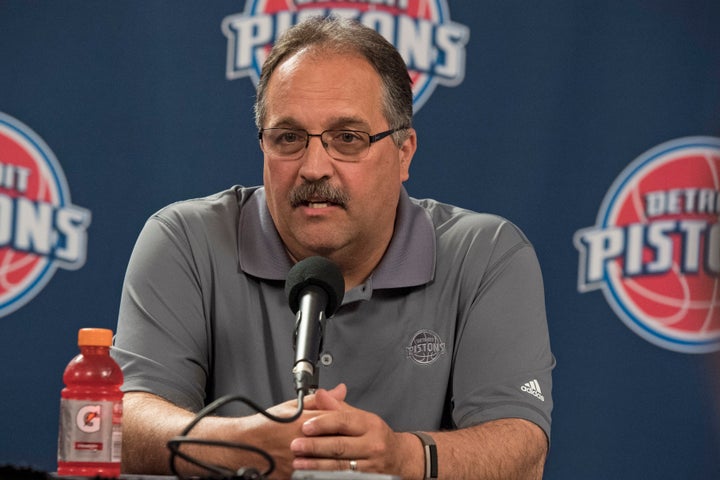 So Van Gundy sent diplomacy to the bench and spoke his mind.
"I don't think anybody can deny this guy is openly and brazenly racist and misogynist," Van Gundy told the Detroit Free Press Wednesday while the Pistons were in Phoenix for a game. "We have just thrown a good part of our population under the bus, and I have problems with thinking this is where we are as a country."
On a day when New England Patriots quarterback Tom Brady said his wife had demanded that he stop talking politics, this public sports figure instead went all in.
"I don't know how you go about it, if you're a person of color today or a Latino. Because white society just said to you, again ― not like we haven't forever ― but again, and emphatically, that I don't think you deserve equality. We don't think you deserve respect. And the same with women. That's what we say today, as a country. We should be ashamed for what we stand for as the United States today."
Listen to Van Gundy's full comments here:
The Huffington Post receives a percentage from the purchase of tickets bought via a link on this page.