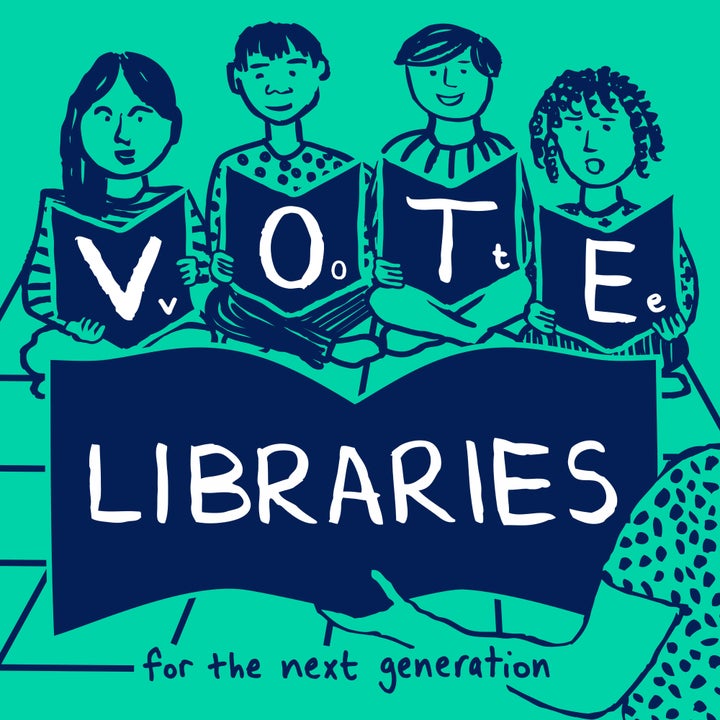 The American Library Association will be having its Annual Conference in Chicago starting Friday. Tens of thousands of librarians will converge on the Windy City to fill up the mid price restaurants and interesting bars. There are a few things that consistently surprise people when they encounter our librarian tribe en masse. We drink (a lot) more than people expect, we eat better than you might think we could on what we make (we do a lot of research before travelling), and we have a strange, slightly disconcerting intensity when it comes to what we do.
There will be hundreds of librarians, teachers, kids, parents, and educators standing strong in support of qualified library professionals in Illinois schools. Staffing levels across the state are a crisis point due to decades of short-sighted budget cuts. Librarians have been laid off to fill short term budget gaps then those positions are left open and unfilled for years while graduating class after graduating class suffer for lack of a librarian in the school. The detriment is eventually seen as the new normal and kids don't have the same advantage that their parents did, that of having a school librarian. "We want every student in Illinois to have access to the collections and programs that support their curriculum, and a school librarian on staff who can help" says Jacob Roskovensky, president elect of ISLMA.
School libraries are a huge issue in America today and unfortunately have been for a while and frankly probably will be for a while to come. It's such a fundamental and key right of our American society which has been shown time and time again to not only be a really great tool for student success but to also be a wildly cost effective education investment. Not only does it work but it is also cheap. Still, year after year, school administrators keep missing the real opportunity for impact here. They should be putting more resources into school libraries and librarians not less. There is even more federal money on the table for libraries due to the incredible efforts of the American Library Association, the American Association of School Libraries, EveryLibrary, local chapters, and even Urban Librarians Unite (it was a huge effort and all hands were on deck). EveryLibrary has a great new tool for local advocacy called saveschoolLibrarians.org where you can get more info and support local school library advocates in your area.
Librarians are loud, we are scrappy and frankly we LOVE a fight. If you had a school librarian help you once upon a time (and c'mon, we all did), then stand the heck up for that person in your community. If you think that kids around you deserve to get a good education then do something to contribute to the cause. Our children suffer when we shrug, they see a loss of potential when we decide not to bother. Does your kid have access to a librarian at school? If the answer is "I don't know" or worse and you live in Illinois then you should show up at noon on Friday at Thompson Center in downtown Chicago and stand up for the right of children to have a librarian in their school. If you can't be in Illinois then sign up here, or here, or here.
We will serve your children as if they were Kings and Queens but we have to be in the school to do it. Please support School Librarians in your community today.
Related
Popular in the Community