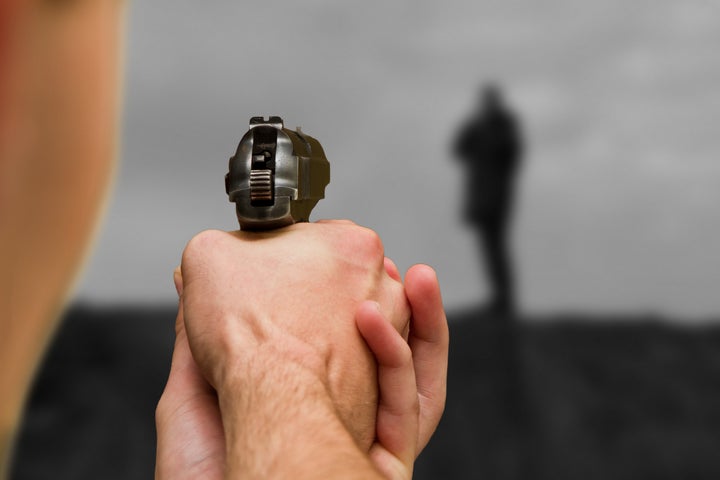 On Thursday, Democrats in the state House announced a bill to repeal Michigan's "stand your ground" law, which currently protects citizens who use deadly force in self-defense. As the law stands, if a person believes he is at risk of being subjected to deadly force, great bodily harm or rape, he can use deadly force without first retreating. Many states have some version of the law on the books.
"We have seen the destruction that 'Stand Your Ground' laws have had in Florida," said state Rep. Rashida Tlaib (D-Detroit), one of the bill's sponsors. "Here in Michigan, we don't need to wait for a similar disaster before we get rid of our version of that dangerous law."
"While people have a right to protect themselves, they also have the responsibility to only use deadly force as a last resort," she added.
The original Michigan self-defense law was enacted in 2006 and signed by former Gov. Jennifer Granholm, who now supports the repeal effort, according to the Detroit News. It builds on the "Castle Doctrine," which protects homeowners' use of deadly force on their own property in some circumstances.
While justifiable homicide cases, both in private and public spaces, don't occur in huge numbers in Michigan, the cases can provoke questions about the consequences of the law and the way it is interpreted. And justifiable homicides seem to be on the rise, though accurate numbers are difficult to come by.
Democrat lawmakers who want to repeal the law say it encourages violence in favor of "common law," which requires people to make an effort to flee before using force if they believe they are in danger. But others, including some Republicans and gun-rights advocates, believe the law doesn't promote violence or crime. Instead, they say, it protects individuals from it.
Calling all HuffPost superfans!
Sign up for membership to become a founding member and help shape HuffPost's next chapter
BEFORE YOU GO