 TALLAHASSEE, Fla., Nov 7 (Reuters) - An effort to repeal a Florida law allowing people to use deadly force if they reasonably fear for their safety failed on Thursday, reigniting a controversy over how the law figured in the Trayvon Martin murder trial.
The statute, known as Stand Your Ground, figured prominently in the highly publicized case. Police in Sanford, Florida, citing the law, initially declined to arrest neighborhood watch volunteer George Zimmerman after he shot Martin, an unarmed black 17-year-old who was on his way back from a convenience store.
After Zimmerman was acquitted last summer, critics demanded changes to the law. Although Zimmerman's legal team did not rely on Stand Your Ground to defend him, the trial judge included the law in her instructions to the jury.
"Let's repeal and start over," the sponsor of the effort, Democrat Alan Williams of Tallahassee, told the committee. "Let's repair the broken hearts that so many families are feeling right now because they have lost loved ones."
The Republican-led Florida House Criminal Justice Subcommittee took testimony for nearly five hours over Williams's bill to repeal the Stand Your Ground law before rejecting it nearly unanimously, with a vote of 11-2. Several Democrats on the panel joined Republican colleagues to kill the measure.
"Stand your ground simply says if you're not breaking the law, if you have a right to be where you are, then you don't have a duty to turn and run," said the committee's Republican chairman, Matt Gaetz of Walton Beach, who made it clear before the hearing began that the repeal bill had no chance. "Floridians are done being hapless victims."
The law says that people can use any level of force, including gun fire, when they have a reasonable fear for their lives or safety. In 2005, Florida became the first of more than 20 states to remove the legal responsibility to retreat from a dangerous situation, when possible.
Criticism of such laws intensified after the 2012 death of Martin, who was unarmed.
Police in the central Florida town of Sanford initially declined to arrest Zimmerman, citing the Stand Your Ground law and evidence that Martin was getting the best of Zimmerman in a struggle when Zimmerman drew his gun and fired.
Zimmerman was later charged and brought to trial, and a six-woman jury cleared him of second-degree murder.

The Zimmerman case generated street protests across the United States and a nationwide debate about gun laws, with supporters noting the right to bear arms and self-defense were deeply ingrained in the United States.
During testimony on Thursday, the head of the local NAACP branch, Dale Landry, said "Stand Your Ground" disproportionately affects minorities.
"When you are an African-American, you are irrationally seen as threatening by certain other people, even when you are posing no threat at all," Landry told the committee.
Phillip Agnew, executive director of a group of mostly college-age protesters who occupied the state capitol's first floor for 31 days after the Zimmerman verdict, said "Stand Your Ground" laws were based on racial prejudice.
"The law we're speaking of is based solely on fear, on prejudice and on hate," Agnew said. "We live in fear every day.
But supporters of the statute said Florida's crime rate has declined since it was adopted.
The repeal, said Eric Friday of the gun-rights group Carry Florida, "should be called the Violent Carjacker and Home Invader Protection Act of 2013."
Requiring people who are about to be attacked to retreat rather than allowing them to respond with force "places more value on the life of the attacker than on the life of the victim," Marion Hammer, a lobbyist for Unified Sportsmen of Florida and a former two-term president of the National Rifle Association, told the committee.
A bill is still alive in the Florida Senate to clarify some provisions of the law, but not repeal it. If it passes that chamber, it would have no chance in the more conservative House. (Editing by Sharon Bernstein and Ken Wills)

Before You Go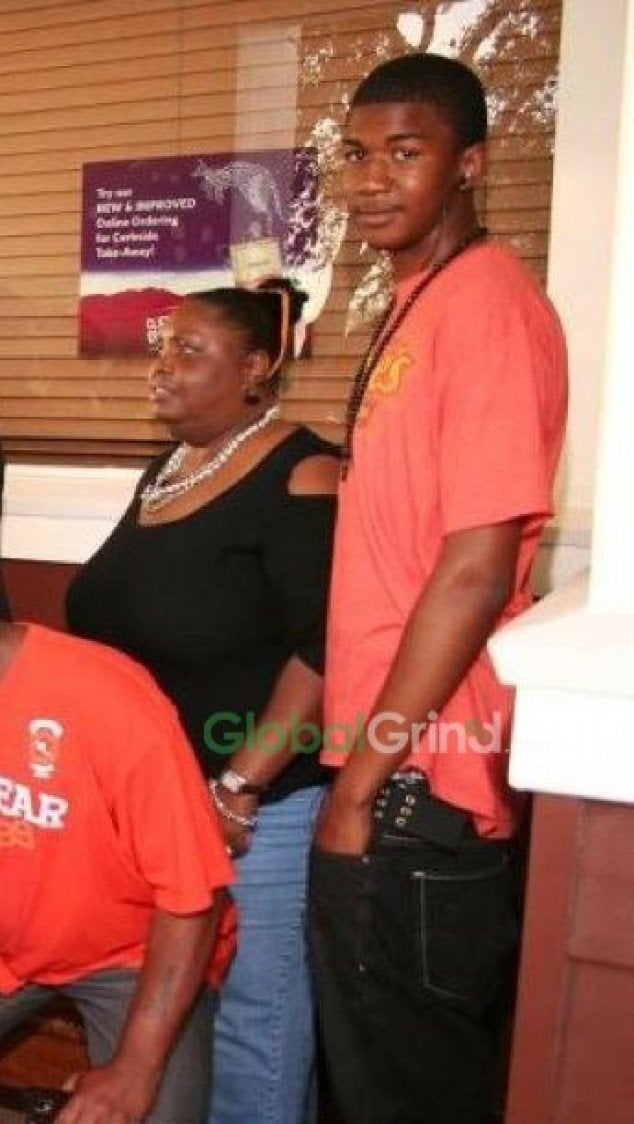 Trayvon Martin Timeline
Popular in the Community