Blockchain technology has been praised as having the potential to both disrupt and unify several industries including finance, supply chain, insurance, education, government, and healthcare. The technology is still relatively new, though already the world is calling the advent of this technology the new age of digital, or the Web 3.0. So far most development has been in finance and supply chain, though the world has been holding its breath waiting to see applications in other industries.
The healthcare industry in particular can greatly benefit from having a system of secure, transparent, and readily accessible information organized on the blockchain. As new technologies emerge is paramount to put them to use in the care and well being of individuals and internationally healthcare data organization and treatments have proven to be nonuniform and often inefficient.
There is however, an innovative new blockchain-based ecosystem bridging patients and healthcare providers through deployment of smart contracts. Robomed is gearing up to make a debut in the healthcare space, an $800bn market. The company emerged as an electronic health records (EHR) ecosystem app on the Russian market last year, and since then has evolved into a healthcare ecosystem providing innovative medical smart contracts that has the capability to transform the global healthcare industry. In particular, the network's smart contract offers a patient value-based medical care founded on measured outcomes and specific clinical guidelines assigned to treating each particular medical condition.
"In the 21st century, there should be no excuse why patients with the same diagnosis sometimes receive dramatically different treatments. Robomed's blockchain technology alleviates that pain by synchronizing best practices across different hospitals, even across different countries," points out David Meranashvili, a practicing neurologist, on Robomed's ability to streamline the vast variability in medical treatment best practices.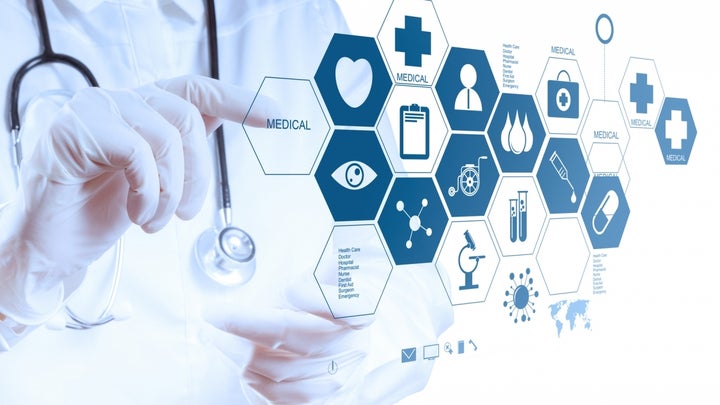 This new blockchain ecosystem reduces the chances of a clinical error or inadequate healthcare delivery management with its clinical guideline tracking and operational delineation in connection with the delivery of medical services. "With our network's smart contract a patient does not need to hope they will get a better doctor or try to get a second opinion: the patient can rely on our clinical error reduction system to achieve the best result", explains Robomed Network's CEO Phillip Mironovich.
Robomed's treatment protocols are prescribed in line with registered clinical guidelines utilizing diverse, extensive, and progressive medical knowledge and practices derived from the Robomed Network team, international medical experts across the globe, and highly reputable medical research experts at the International Consortium for Health Outcomes, a non-profit organization based at Harvard University. Because it standardizes best practices and protocols across all countries via the blockchain, the Robomed Network ecosystem and its smart contracts have the potential of becoming a mainstream platform for non-state-owned healthcare services in Europe, Russia, and the United States.
Having just introduced its Robomed Network ecosystem in 2015, the company has already implemented its product in 20 clinics across Russia, and connected its EHR platform with thirteen other locations in Europe, South America and the Middle East.
Yury Krestinsky, director of Skolkovo Health Economics and Healthcare Center, and one of Robomed's first investors, had this to say about the product: "Robomed Network has integrated internationally-recognized medical standards and information management system into the clinics' platforms, which allows them to compare treatments assigned by a particular doctor with internationally-accepted medical standards and best practices", points out Krestinsky.
They are focused on targeting emerging markets, given the dearth of high-quality medical staff education and process management in those countries. "Consequently", Mironovich says, "Robomed Network's business model will be most effective there."
"If the team of Robomed Network delivers what they are outlining in their plan, I think it is quite doable for Robomed Network to change the way the medicine is practiced across the world and revolutionize patients' care for the better", emphasizes Meranashvili.
Thusly, too little has been done in organizing current medical data internationally and within clinics. As the world keeps a close eye on new developments within the blockchain ecosystem, it's been expected for a startup to tackle the healthcare industry and bring it into the new era of web 3.0 and we're finally seeing that become actualized. It promises hope for the future of healthcare and other industries as well.
Popular in the Community