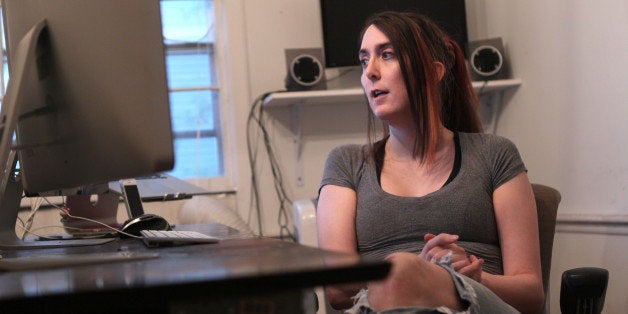 Game developer Brianna Wu has been at the epicentre of the GamerGate firestorm of late. Wu is an outspoken independent game developer, whose studio Giant Spacekat produced the acclaimed Revolution 60. She was targeted by the GamerGate movement with an almost obsessive fervor after she had lent her voice to the opposition against the organised hate campaign.
This culminated in the spreading of her personal information and death threats that saw her and her husband driven from their home early last month. In the weeks since she has become a visible advocate for the many people in the gaming industry. This includes developers, journalists, critics, and ordinary rank and file gamers and fans, who have all been negatively impacted not only by GamerGate. They've been hurt by the culture of sexism within the world of gaming that spawned the movement in the first place and will doubtlessly persist once it is gone. For my column this week, I spoke with her to get her take on the events of the last month. (Also, note that "gamedev" is short for 'game development').
Calling all HuffPost superfans!
Sign up for membership to become a founding member and help shape HuffPost's next chapter