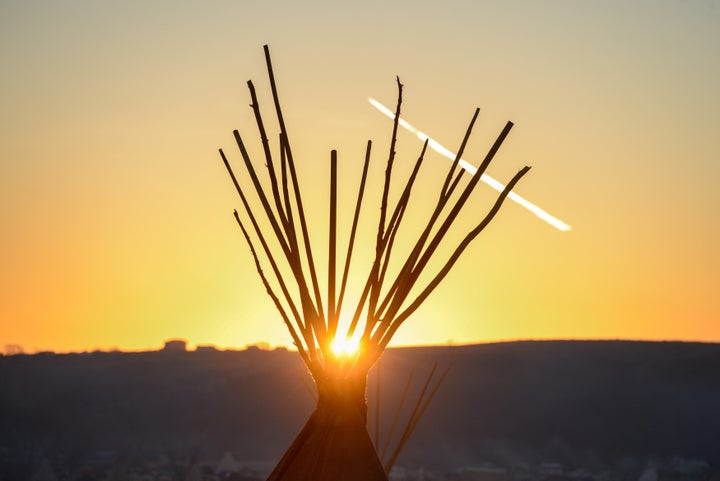 In 1956, the Army Corps of Engineers flooded nearly 160,000 acres of land on the Standing Rock and Cheyenne River Indian Reservations to create the Lake Oahe reservoir, which powers the Oahe Dam.
Approximately 55,000 acres of forest and agricultural land were destroyed at Standing Rock and about one-third of its residents were displaced. Despite promising to do so, the Army Corps of Engineers never replaced the infrastructure it destroyed (such as roads, water systems, schools and community facilities), nor did the Standing Rock Sioux receive the compensation the Corps promised in the form of a share of the hydropower the dam created. Instead, Standing Rock residents pay some of the highest electricity rates in the region ― as high as $1,000 a month, while 40 percent of the population lives below the federal poverty line.
Now a group of Standing Rock activists and innovators is working to move the reservation off the existing electric grid and onto 100 percent renewable energy as part of the Green The Rez campaign.
"We need to get off the grid and access the revenue derived from our own property on the Oahe Reservoir," said Phyllis Young, a former Standing Rock Tribal Council member. Young and other activists are also starting to speak with attorneys about how to get compensation and regain 20,000 acres of riverbed.
The goal of Green the Rez is to implement a regulatory mandate for statewide renewable energy portfolio standards of 50 percent by 2030 for North and South Dakota, which the reservations cross. Campaign leaders also want to move all tribal buildings to renewable energy sources and then transition homes on the reservation to green power as well. The campaign is also working toward pushing North Dakota and South Dakota to enact solar access laws, which would make it easier to install solar panels on homes, and net metering laws, which would allow residents to sell excess solar energy that goes back into the electric grid.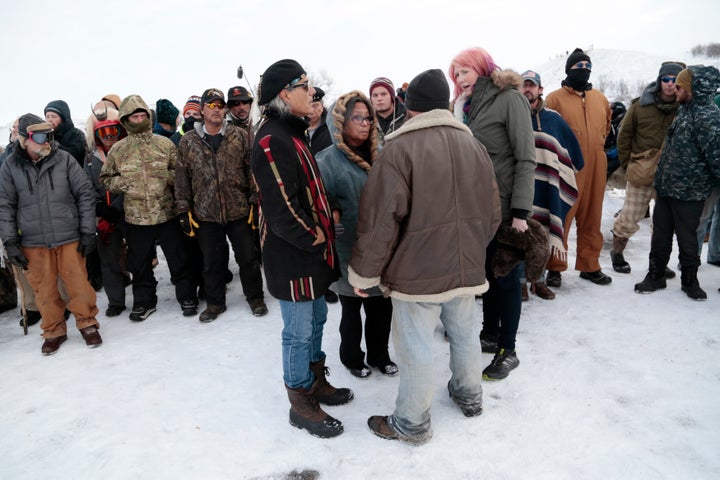 Young, 70, is one of the leaders of the campaign and has been an activist for decades, co-founding Women of All Red Nations in 1974 to fight for Native women's reproductive rights. In 2016, Young served as one of the head organizers at the Central Oceti Sakowin Camp, an effort to fight the construction of the Dakota Access pipeline through the reservation.
The Trump administration directed the Corps to move forward with pipeline construction in early 2017, which encouraged local activists to more aggressively pursue energy independence.
In 2017, MIT Media Lab honored Young as a finalist for its "Disobedience Award," which recognizes disobedience for the benefit of society. The award led to an ongoing partnership with MIT that has included an energy summit and $10,000 fellowship grants to Young and five other Oceti Sakowin (Sioux Nation) residents ― Kimberlynn Cameron, Henry Red Cloud, Rose Fraser, Joseph McNeil and Chance Renville.
This August, Solve MIT ― a resource to connect innovators with financial partners and other experts to help address societal challenges ― will partner with Standing Rock for another energy summit at the reservation's Prairie Knights Casino to showcase and further develop the fellows' work.
The fellows "are working on everything from residential solar installations to community agriculture courses ― all grounded in Native values," said Rachael Drew, program operations coordinator at Solve MIT. In addition to fellowship grants, Solve MIT is providing networking resources and training to fellows.
Renville, who serves as the energy coordinator for the Thunder Valley Community Development Corporation on the Pine Ridge Reservation in South Dakota, said his group is currently in the process of installing solar panel systems at seven homes.
"Out here on the reservation, a lot of houses are not built for the extremes," said Renville. "You regularly see $600 to $800 dollar monthly bills for electricity."
Energy poverty is common throughout the Sioux Nation, as many residents devote large percentages of their income to utility bills.
"Families typically pay 30 to 40 percent of their annual income on electricity. That doesn't include things like rent, or groceries," said Cameron, a civil and environmental engineer. "People tend to think that #NoDAPL really shed a light on Standing Rock, but there are so many more issues."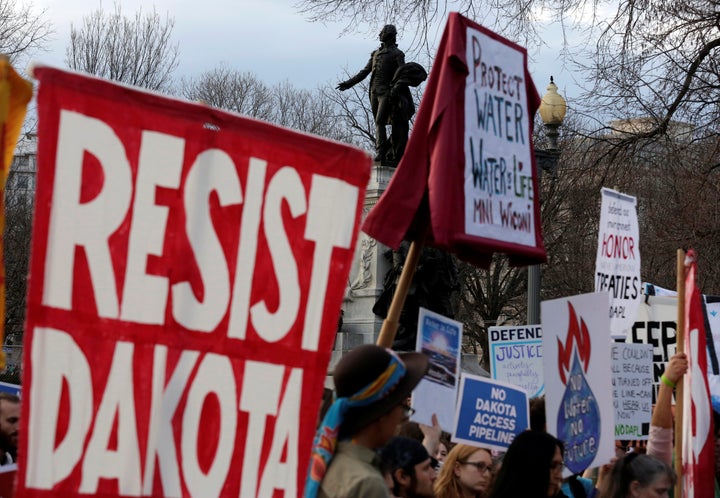 Cameron said that Standing Rock, like many Native American reservations, is a food desert, where access to fresh, affordable food and grocery stores is limited or non-existent, contributing to high rates of health problems. Standing Rock also faces a housing crisis, an unemployment rate of around 80 percent, and a lack of banks, access to loans, credit, and sources of revenue. Her sustainable community development project on Standing Rock aims to figure out green solutions to address these issues.
"There's a high need for economic development, addressing the housing crisis, and how to address the need for food sovereignty and food security," said Cameron.
Young is using her grant to develop solar and energy efficiency systems within Standing Rock's tribal buildings, working with a Bismarck, North Dakota-based company, SuperGreen Solutions, to do renewable energy assessments. Neither North or South Dakota has a renewable energy portfolio standard, and two-thirds of North Dakota's energy production is currently coal-based.
"Right now we are community-based, but we hope to serve as a model for other communities," said Young.
Young is also working to plant 25,000 cottonwood trees on the reservation to replace forest lost due to the creation of the reservoir.
"We are the 1 percent left of the green keepers of this Earth," she said. "We'll put our best warriors on horseback. When I say that, I mean our young, educated intellectuals with new technologies. I'm just so happy I'm alive to witness this transition for our young people."
Support HuffPost
The Stakes Have Never Been Higher
Related
Popular in the Community