Wes Clark Jr., a U.S. Army veteran, helped mobilize veterans to join the effort to protect the Standing Rock Sioux's water supply. The tribe says crude oil could leak into their water if the pipeline were to cross under the Lake Oahe reservoir. Flint, where residents continue to have lead-tainted water despite a national outcry earlier this year, seems like the next logical destination for activism-minded vets.
"We don't know when we are going to be there, but we will be heading to Flint," Clark told Michigan Live on Monday, noting that people have been mistreated for a long time and need support.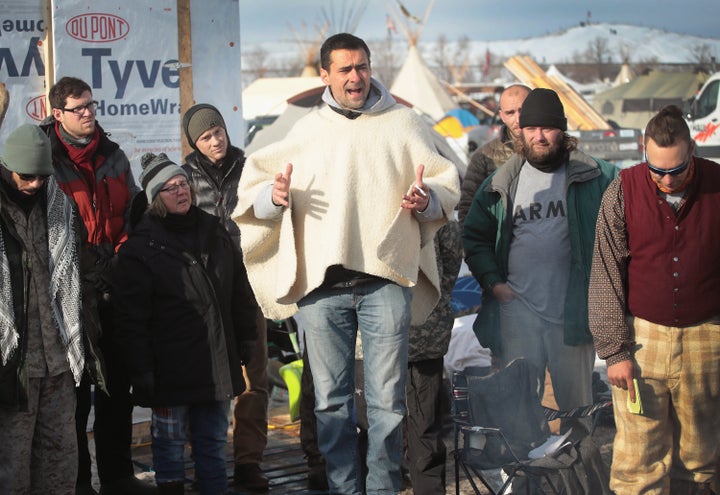 Federal authorities halted construction of the pipeline on Sunday, denying the final easement that would cross under Lake Oahe. In the meantime, the Department of the Army is conducting an environmental impact statement to assess risks and explore alternative paths.
The announcement came after months of demonstrations against the pipeline. However, Arthur Woodson, an Army veteran and Flint resident who traveled to North Dakota this month, believes the veterans' final push may have helped tip the scales in activists' favor.
"All the media attention that was there brought more attention to Standing Rock," he told Michigan Live. "The government had a change of heart."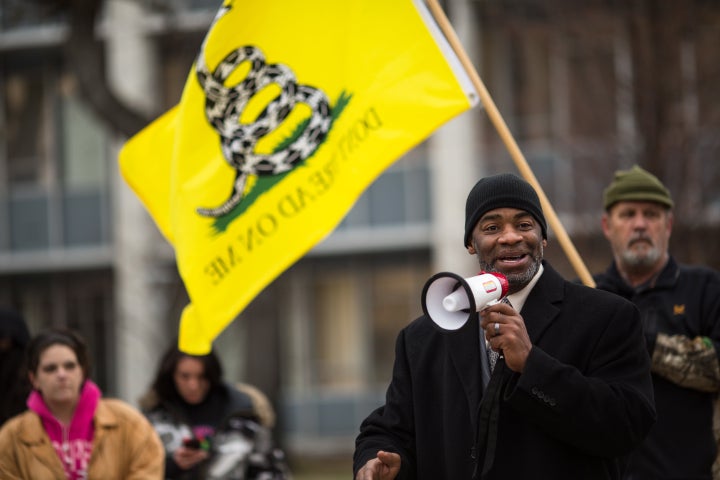 He and George Grundy II — a Marine Corps veteran from Flint — told ABC News that they noticed many similarities between the Standing Rock situation and the crisis in Flint. Namely, both involve marginalized groups fighting people in power for the right to clean water.
It's unclear how many veterans may ultimately travel to Flint, or how long any veterans will remain at the Standing Rock protest camps. Severe winter weather is bringing new risks for demonstrators. Standing Rock Sioux chairman Dave Archambault III has thanked non-Sioux protesters and asked them to leave the camps for the winter.
But the battle isn't over yet. Pipeline developers Energy Transfer Partners LP and Sunoco Logistics Partners LP said Sunday that they remain "fully committed" to completing the project. And Dakota Access — an ETP subsidiary — reportedly filed court documents on Monday asking a federal judge to allow them to drill under Lake Oahe in spite of the Army Corps' announcement.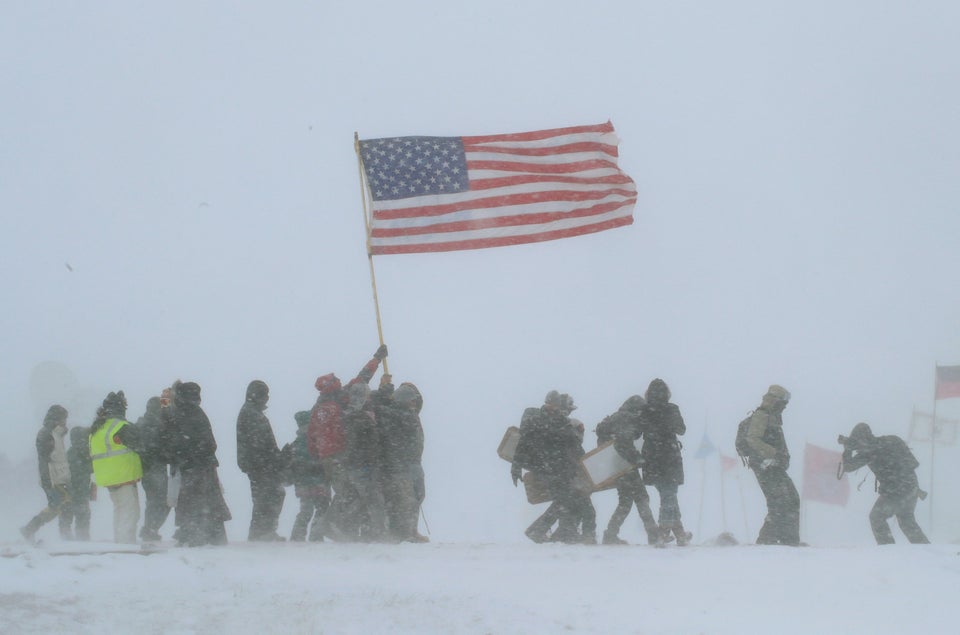 Blizzard In Standing Rock