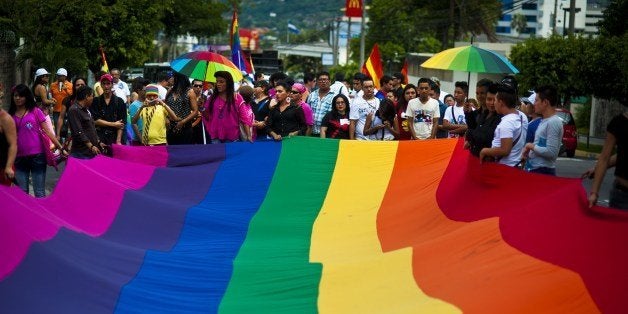 USAID seeks to improve the lives of LGBTI citizens around the world, empowering them to secure better lives for themselves, their families and their communities. We aspire to improve lives by making our development efforts more inclusive, elevating attention to LGBTI issues, and working in partnership with local and global actors. These efforts ensure that LGBTI persons have equal access to and reap the benefits of our development work, and are instrumental in the transformation of their own societies.
IDAHOT was created in 2004 to draw attention to the violence and discrimination experienced by LGBTI people internationally. In under a decade, it has established itself as an important annual occasion celebrated in more than 130 countries, with 1600 events reported from 1280 organizations in 2014.
When I first got involved in the struggle for international human rights of LGBTI persons around the world, it was oftentimes difficult, if not impossible, to identify local LGBTI community representatives with whom to interface. They have always existed, of course, in every country, and since the beginning of time. But in many places they had been driven so far underground, out of concern for their safety, as to be virtually inaccessible to U.S. or other allies who sought to work with them.
Today, that is tragically still the case in a number of countries, but the number of such countries is decreasing overtime. Local LGBTI persons have today bravely and proudly organized in most countries.
USAID stands with these global advocates, supporting their work, raising awareness of issues they face and, most importantly, amplifying their voices. Over recent months, and in ongoing discharge of its duty under the 2011 Presidential Memorandum on point, USAID has ratcheted up its efforts in the international LGBTI sphere. Always recognizing that ours is, and will remain, a collective effort with advocates on the ground and partners who help USAID implement its programs.
Two items of note:
In late February, Being LGBT in Asia convened a landmark regional dialogue in Bangkok. The dialogue was supported by USAID and other partners. A three-day conference was attended by 200+ delegates from 30+ Asia-Pacific countries and provided space to elevate existing discourse on LGBTI rights in the Asia-Pacific region as well as articulate country-owned solutions to effect real change in the lives of LGBTI people across the region.
USAID recently launched a landmark toolkit for integrating LGBTI rights activities throughout its programming. The toolkit contains extensive practical material to assist USAID Mission staff and implementing partners around the world to increase and improve their LGBTI programming.
Lots of good work being done. Lots more to do.
Let's take the occasion of IDAHOT to celebrate the former and renew our commitment to the latter -- with the seismic shift in U.S. foreign policy represented by the 2011 Presidential Memorandum; with the domestic LGBTI agenda having accrued the mind bogglingly speedy and extensive gains that it has accrued in recent years; under the remaining tenure of this President.
Calling all HuffPost superfans!
Sign up for membership to become a founding member and help shape HuffPost's next chapter