Don't sit down for this one. A new study published in the journal Mayo Clinic Proceedings found that standing for at least one-quarter of the day could reduce a person's risk for obesity by 32 percent.
Researchers analyzed reports from more than 7,000 adult patients attending the Cooper Clinic in Texas for preventive medicine, examining their standing habits and risk of obesity -- defined by body mass index, body fat percentage and waist circumference -- and metabolic syndrome conditions, such as heart disease, diabetes and stroke.
They found that men who stood for a quarter of the day (approximately six hours total) reduced their likelihood of obesity by 32 percent, while men who stood for half the time reduced their risk by 59 percent. Women who stood for a quarter of the time reduced their obesity risk by 35 percent, while women who stood for half a day reduced their risk by 47 percent.
While these new findings provide a reason to get off your bum, the study authors emphasize that their discoveries have some limitations: The study captures only a limited amount of time, so it can't be fully determined whether less standing equates to less obesity, or if obese people stand less. As the Washington Post points out, it also involved mostly healthy, college-educated white people.
Still, if you have the option to sit or stand, it's worth choosing the latter a bit more often.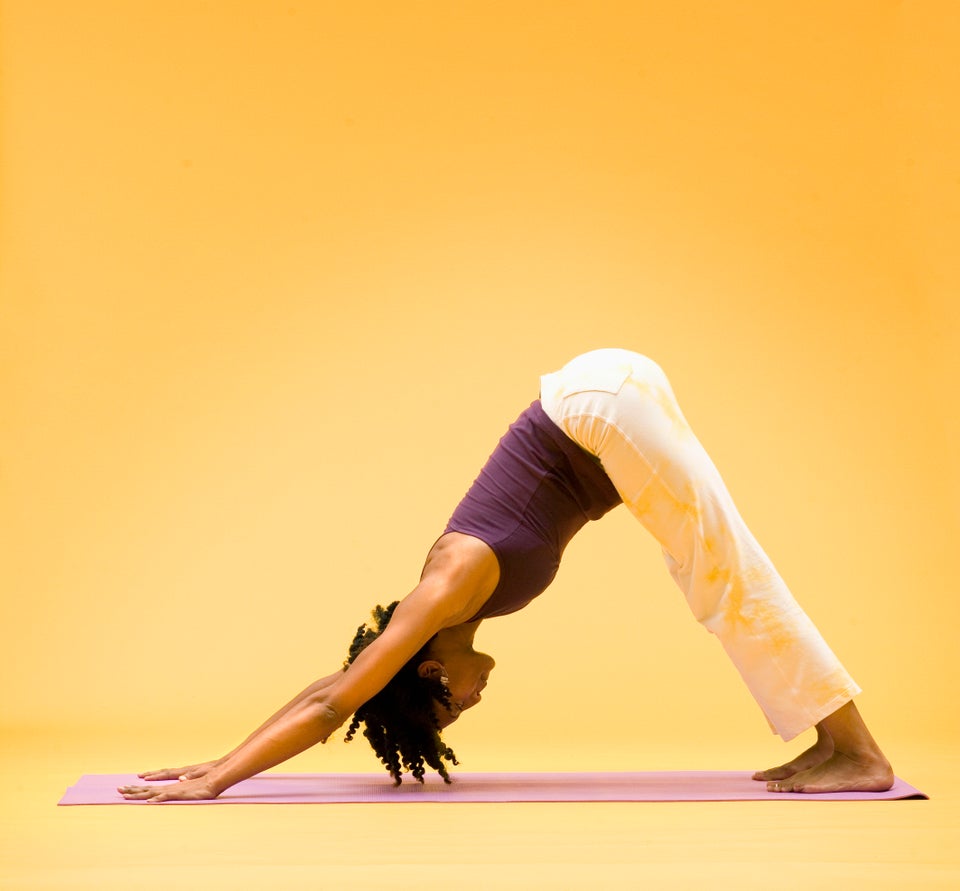 12 Yoga Poses To Undo The Damage Of Your Desk Job