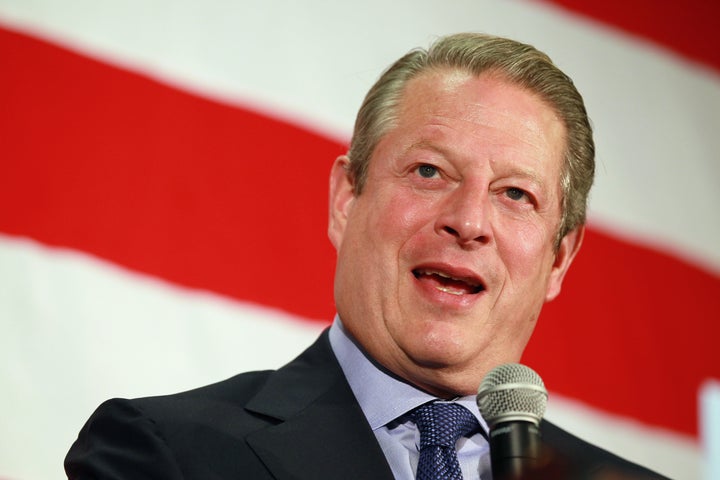 This past August, when I got on the phone with Repower America members, one thing was clear: We have a great deal of work to do.
We've accomplished so much this year. We've fought off all attempts to gut the Clean Air Act, and I am so proud of the work we've done. But in a year of record temperatures and catastrophic environmental disasters, both you and I know what comes next. We have to roll up our sleeves and continue this fight, with more commitment than ever before.
The attacks on the Clean Air Act aren't over and the oil lobby's reach is spreading. As we speak, Texas oil companies are waging a war against clean energy in California. Paid for by the same corporate polluters who funded the climate denial movement, industry giants like Valero, Tesoro and the Koch brothers are working to overturn California's clean energy law with a ballot initiative called Proposition 23.
I am going to do everything I can to fight to keep our nation on the path to a future with clean energy jobs and safe air to breathe. That's why protecting critical federal laws like the Clean Air Act and state climate change laws are top priorities for me.
America's clean energy future is at stake. The consequences of doing nothing and losing this fight are clear. We all watched in horror as the worst environmental disaster in American history devastated the Gulf Coast this year. Our continued reliance on oil and dirty fossil fuels means we can expect more of the same.
That's why Repower America has put experienced organizers on the ground, including in California to fight Proposition 23. We'll continue to fight out of care for our country, our globe and the natural inheritance we want to leave our children.
You and I both know now is the time to redouble our efforts. Every time the oil industry tries to pollute our air and water, we want to be there to stop them: whether it's in California, in the U.S. Senate or in your hometown. But we can't do it without your help. We're standing on the precipice of a cleaner, brighter future for our families and we can't turn back now.
The climate crisis isn't going away, and neither can we.
REAL LIFE. REAL NEWS. REAL VOICES.
Help us tell more of the stories that matter from voices that too often remain unheard.