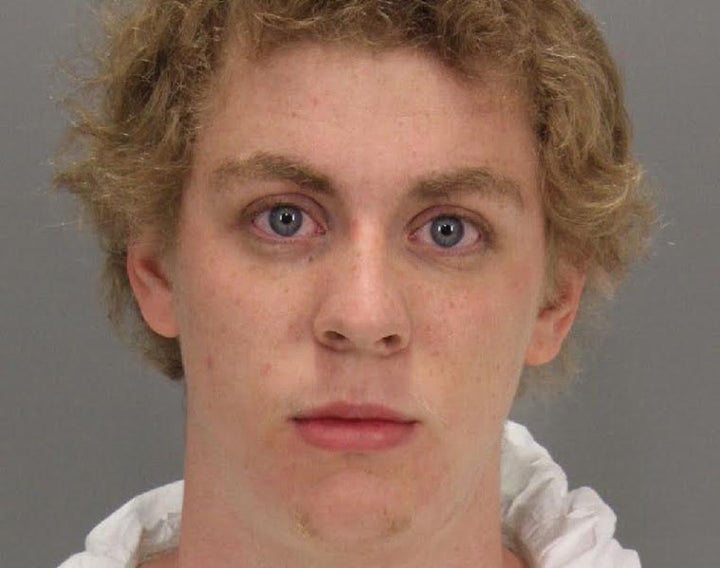 Student activists want Stanford University to publicly apologize to the woman former swim team member Brock Turner was convicted of sexually assaulting on its Palo Alto, California, campus.
A petition demanding the school apologize, as well as offer counseling for the woman and increased resources for assault survivors, has collected nearly 60,000 signatures since it was launched this week.
Stanford has repeatedly defended its actions in the Turner case, saying it did all it could to help bring justice.
Turner was found guilty of sexual assault in March. Last week, a judge disregarded a prosecution request for six years' imprisonment and sentenced Turner to six months in jail.
Stanford, in a statement Monday, defended its role in the case as international outrage rose over the lenient punishment.
"This was a horrible incident, and we understand the anger and deep emotion it has generated," the school's statement said.
University representatives have not spoken with the woman since late January 2015, about 10 days after Turner's arrest, a university spokeswoman said Wednesday.
"Stanford wasn't the villain in the case, but it can most definitely be a hero.""
At the time, the university's Title IX coordinator "offered to provide her support," Stanford spokeswoman Lisa Lapin told The Huffington Post in a statement. "It was left that she would contact the Title IX Office if she wanted or needed any further assistance," Lapin said. "The Title IX Office did not contact her again because we respected her privacy."
Stanford also informed the woman that it had begun an investigation of Turner in addition to the police inquiry, Lapin said.
"Stanford and Turner came to what is effectively an agreed expulsion, which means that he could no longer be a student then or in the future," Lapin said. "In addition, he was banned from setting foot in campus, which is not typically included in an expulsion. This not only provided quick action and our harshest sanction but avoided the need for the survivor to participate in a protracted disciplinary process."
In the Turner case, activists aren't alleging that Stanford did anything wrong.
"Stanford wasn't the villain in the case, but it can most definitely be a hero," said Stephanie Pham, an undergraduate who helped start the petition.
Pham said she'd like Stanford to use the attention surrounding the Turner case to implement reforms. A start would be an apology for the fact that the assault happened on campus.
"If I came out of my house and found a young woman had been sexually assaulted next to my trash can, on my property, the first thing I would say is, 'I'm very sorry, how can I help you?'" said Michele Dauber, a Stanford law professor who's a family friend of Turner's victim.
"My feeling is something extraordinarily awful happened, and a lot of us were looking for an extraordinary statement," Palumbo-Liu said. "If we're looking for ways to heal, we need to have a way to bond together and we need to have something we can invest our energy behind."
Related
Popular in the Community