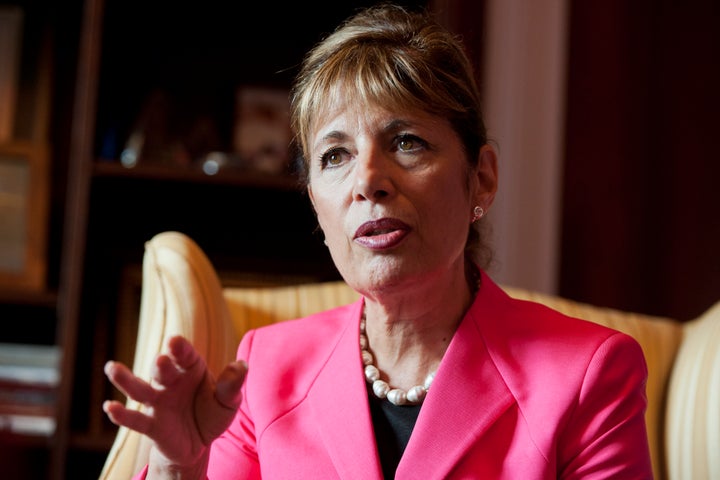 U.S. Rep. Jackie Speier (D-Calif.) will host a one-hour special order on the evening of June 15. Members of Congress, both men and women, will read the Stanford survivor's statement in full over the course of an hour. Members from both parties are expected to participate.
Speier and Rep. Ted Poe (R-Texas) both read excerpts from the victim's statement on the House floor Thursday morning. The readings officially put the words of a sexual assault victim into the congressional record, making it a documented part of American history.
"Her bravery inspires me, as I hope it inspires you," Speier said on the floor Thursday.
Reading the statement into the Congressional record, Speier told The Huffington Post in an interview Thursday, is "a symbolic act that underscores the gravity of the offense."
The victim's statement, Speier continued, "so dramatically and powerfully reflects the damage, the scarring that conduct has done on the woman. It's a very extraordinarily powerful statement. I hope that by reading it into the record, by elevating this issue, that we're going to take some steps to provide leadership on the federal level to address sexual assault on campus and in the military."
"She wrote the Bible on what happens to sexual assault victims."
Poe, a former felony prosecutor and judge in Texas, condemned the six-month jail sentence for Turner.
"Car thieves get more than six months in jail, and this is a crime against a person," Poe told HuffPost on Thursday. "The judge was wrong on this."
For the victim, he continued, "it's a life sentence of turmoil, guilt, hopelessness, being alone, and I know that because victims have told me that over the years."
The author of the letter "wrote the Bible on what happens to sexual assault victims," Poe said.
Poe said he'd like to meet the victim, but respects that she wants to stay anonymous. "She's quite a remarkable person," he said.
"People must understand rape is one of the most violent crimes a person can commit," Speier said on the floor. "Not, as Mr. Turner's father said, '20 minutes of action.'"
Popular in the Community