Sara, a recent graduate of Stanford University, is a survivor. During her freshman year at the school, she says, a male student she was dating turned violent after she refused to have sex with him. He choked her and threatened to kill her, whispering in her ear that no one would care if she died, she says.
Sara reported the attack to Stanford administrators, who then spoke with Robert, the alleged assailant. University administrators told Sara that he didn't contest her story.
The school imposed a no-contact order on Robert, meaning he had to keep his distance from Sara or face punishment. Sara says she was told to focus on her recovery. She agreed to the plan, and says she asked the school to notify her if other victims of his ever came forward. It is not clear if anyone at the university agreed to her request, though Sara says she was under the impression the school would let her know about any future allegations against Robert.
Two years later, in November 2014, Sara was horrified to figure out that two other female students, including a woman she taught as a graduate student, had told the university they had been assaulted by the same man. Despite the allegations, he had been allowed to remain on the Palo Alto, California, campus, and to graduate.
"To find out that all this time, the university just sit by and let it happen, it was deeply, deeply disturbing and horrifying," Sara told The Huffington Post.
Colleges and universities have faced mounting claims from women in recent years that they mishandled sexual assault cases, in violation of the gender equity law Title IX. The White House launched a task force dedicated to the issue. Despite this national attention -- and the growing understanding that a relatively small number of people are responsible for a majority of sex crimes -- Stanford, one of the most renowned universities in the world, apparently did not immediately connect the dots when separate women came forward, two years apart, to allege that they had been assaulted by the same male student. Even after a third woman came forward with a similar claim against the student, he was allowed to graduate.
After Robert graduated, a fourth woman, Annie, told the other women that she had been assaulted by him as well. She has never reported the alleged attack to the university.
It's not uncommon for victims of sexual assault to wait weeks or months to approach authorities. Many victims, researchers say, never report their assault at all.
Sexual violence is depressingly common among collegiate women. Studies show that around 1 in 5 women are sexually assaulted over the course of their college experience. Research released last year that examined male college students who carry out these attacks suggests that about 1 in 5 perpetrators are repeat offenders. A study of military cadets and men in Boston found that serial offenders may actually be responsible for a majority of sexual assaults.
Regardless of whether an assailant is a serial attacker, each report of an assault is "an opportunity to remove the alleged perpetrator from campus and remedy future hostile environments," said Tara Richards, who researches intimate partner violence.
Stanford declined to comment on specific cases, citing federal privacy law. The university said some of the facts of the women's allegations, as presented to them for comment, were incorrect, but declined to say what was wrong.
Sara and Celena, another alleged victim, each filed a federal complaint against Stanford with the U.S. Department of Education's Office for Civil Rights in July. Two other students have also filed federal complaints against the university, according to a list of active cases maintained by the Department of Education, obtained by HuffPost. The Education Department has not made public any details about these other cases.
This account was assembled though a HuffPost review of Sara and Celena's complaints, which also are not public; of hundreds of pages of letters and emails acquired by HuffPost and by interviewing the women involved and people on campus who have intimate knowledge of the incidents.
The names in these cases -- of the women and the man, "Robert," they've accused of sexually assaulting them -- have been changed to protect the alleged victims of sexual violence. In addition, the man whom they've accused has not been charged with a crime.
Jennifer Reisch, legal director at the California nonprofit Equal Rights Advocates, said students expect their universities to investigate sexual assault claims swiftly, and to remove people who are a threat from campus.
Stanford, she said, appears to have missed several opportunities to act.
"We are entrusting our daughters and sisters to universities," Reisch said, noting that schools aren't doing enough to ensure the basic safety of their students.
"And that's not OK," she added.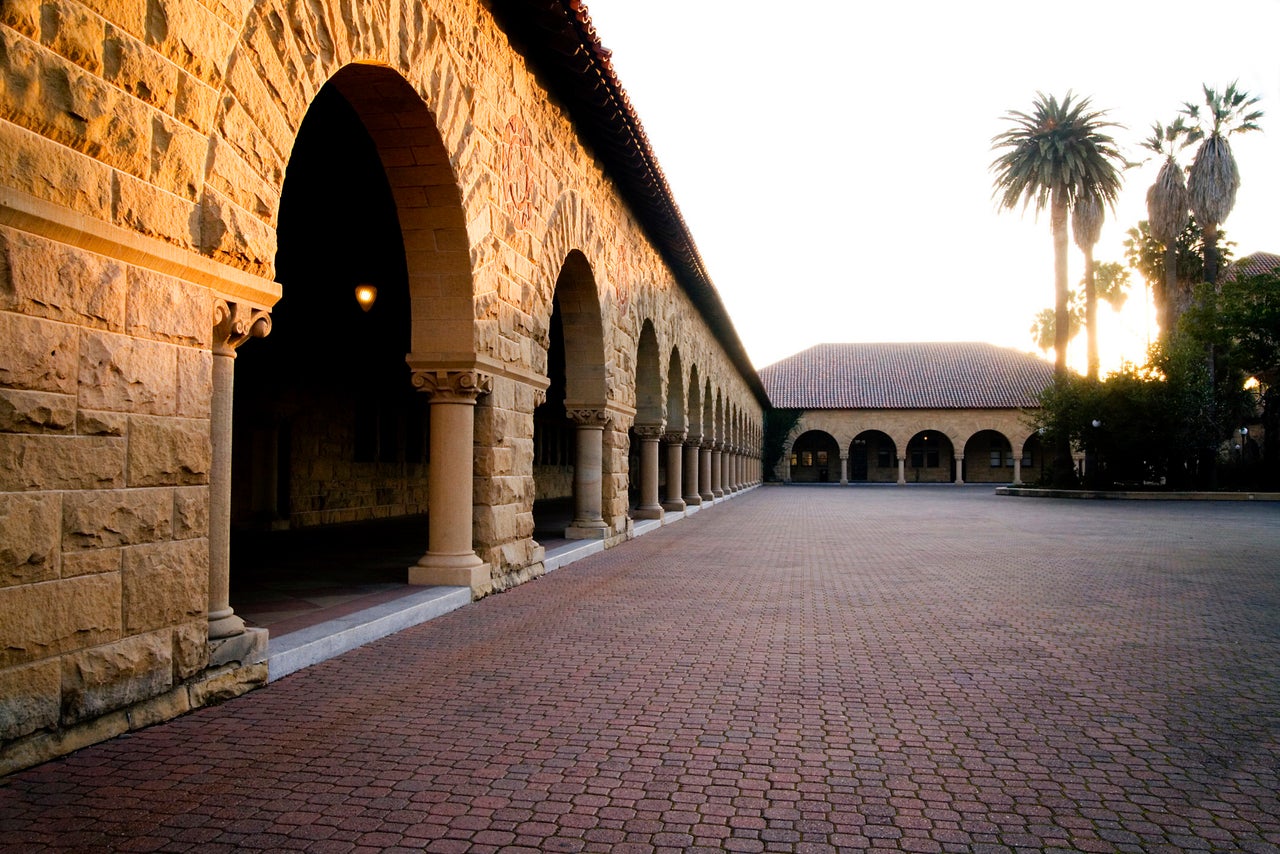 Annie And Sara
Annie had been at Stanford for less than a week in the fall of 2010 when she met Robert. She says he supplied her with plenty of alcohol and then forced her to have sex with him in his room. Like many young women who are assaulted on college campuses, she didn't report the episode. She described being unfamiliar with the social norms on campus, and didn't want an investigation to drag through the beginning of her Stanford career.
Maybe sex without consent is normal for a drunken hookup, Annie thought. "I blamed myself for what had happened," she said. "I blocked it out of my mind and tried never to think about it again, but eventually came to realize it was not my fault, because I had been assaulted."
Sara began dating Robert later that year. She said the relationship escalated to physical, sexual and emotional violence, and culminated in the choking attack in February 2011 after she told Robert that she didn't want to have sex with him anymore. "No one is going to notice when you die," Robert said as he wrapped his hands around her throat, according to the account she shared with HuffPost and the federal government. He abruptly stopped, leaving her gasping, she said.
Sara wasn't sure what to do. She sought counseling on campus, but was told there was a three-week wait, she said. When Sara did get an appointment, she said in her federal complaint against the school, the university counselor suggested Sara may be partly to blame because she'd been wearing a revealing sweater. Sara told HuffPost she also talked to an academic adviser, who told her to focus on survival -- not to press charges.
The experience with Robert stayed with her. "I thought about the possibility of him attacking another student," Sara said. So in January 2012 she reported the attack again, this time to a residential director.
When Stanford confronted Robert with the allegations, he said he was intoxicated at the time and didn't remember the incident, according to a letter the university later sent to Sara. But he "did not question the account because he believed you were an honest person," the letter reads. Stanford imposed a no-contact order, essentially forbidding him to approach Sara.
The no-contact order apparently wasn't shared widely enough with other departments on campus. In May 2013, Sara and Robert were assigned to live in the same campus housing. Stanford offered to move them, emails Sara provided show, but she feared retaliation from Robert if he was forced to move. She eventually moved into other on-campus housing.
""I didn't expect a fellow student from Stanford to be so violent. I've never seen anyone turn that violent, even in a drunken state.""
Ashley
Ashley met Robert around the same time that Sara was trying to arrange new housing to avoid him. Mutual friends introduced them, and they decided to get drinks together a few days later. Later, they went back to her apartment. At 4:22 a.m. on Aug. 4, 2013, Ashley sent a Facebook message to a mutual friend: "Wtf. Hw hit me [sic]." She followed up a moment later with, "He's crazy. My lip is bleeding."
A series of frantic late-night messages from Ashley to that friend described Robert throwing a table and busting Ashley's upper lip after she said she didn't want to have sex. The friend replied in surprise, but said, "the three other times I know of him blacking out all ended badly. and throwing stuff sounds about right."
The next afternoon, Ashley confronted Robert over text messages about what he'd done. Robert said he didn't remember any of it because he had been blackout drunk, copies of the texts show. He apologized repeatedly and said, "that's not me." He offered to pay for Ashley's broken property.
"My initial thought was shock," Ashley said. "I didn't expect a fellow student from Stanford to be so violent. I've never seen anyone turn that violent, even in a drunken state."
Ashley would later recall in a June 2014 letter to Stanford administrators that she held off from reporting Robert to police or the school, even though some of her friends urged her to, because she believed him when he apologized and said he had never done anything like that before. Their social circles overlapped as well, and she worried about causing trouble.
Ashley took time off from school after the incident.
Celena
Celena started dating Robert in late 2013. She broke it off a few months later, but stayed "cordial" with him, she said. On Feb. 27, 2014, she says she and Robert had a few drinks and started making out. Robert then asked her to perform oral sex, Celena said, and grew angry when she refused.
He pinned her onto her stomach, but Celena got to her feet after a brief struggle, she later reported to the school. "Kill yourself," he said to her, and they argued more, she recalled. He grabbed Celena's left hand and began twisting her arm, she said. She says she left and tried to push the experience from her mind.
The next day Celena's roommate told her that someone had broken their window and torn down some decorations. They suspected Robert, and reported the property damage to the school. A few days later, he texted her to say he'd gotten an email from a Stanford dean. "I feel terrible that I made you feel unsafe in anyway," he wrote. He promised not to communicate with Celena again.
A few days after Robert smashed Celena's window, in March 2014, Sara met with Stanford's interim Title IX coordinator, Sallie Kim. She hadn't even known before that a Title IX office existed, Sara said. They were meeting about something unrelated to her own case, but Sara mentioned her experience with Robert during the conversation.
Kim emailed Sara a week later to say she was going to further investigate the case. Sara wasn't aware anyone else may have come forward, so she told the university she wasn't interested in participating in an investigation two years later, so close to her graduation.
While Stanford wouldn't comment about individual cases, the university said as a general practice, "we always advise students who believe they are a victim of a crime to report it to police, and report it in a timely manner, as we strongly believe that such crimes should be reported and prosecuted by law enforcement authorities." Further, Stanford said, it always investigates sexual violence cases when it has cooperation from an alleged victim. But without participation from the complainant, "it is very difficult to verify allegations," the school said.
Celena, meanwhile, was pondering whether to tell Stanford administrators that Robert had assaulted her. The broken window incident turned out to be revealing. Students began talking openly and sharing stories about Robert. Celena heard for the first time that he had also apparently assaulted other women on campus. Soon after, she saw him walking with a female freshman, and decided to act.
"I've spent a lot of time underselling my experience, that 'Oh, he only twisted my arm back, he didn't succeed in raping me,'" Celena said in an interview. "But every time I hear about how he would be violent with the other women, it was just a punch in the gut."
The fact that other women allegedly had abusive experiences with Robert but never reported him had "facilitated" his behavior, Celena felt, and she wanted to explore a student misconduct process or police report against him. She decided to reach out to the school.
"I don't fear for my personal safety, but for that of other women on this campus," Celena wrote to a dean on April 11. She passed along names of other women she'd heard were assaulted by Robert, including Sara.
Stanford opened an investigation into her allegations. That same month, the university told Celena it was also opening an investigation into a "sexual coercion" counter-complaint Robert had made against her, according to a letter the school sent her, obtained by HuffPost. The university later dismissed his complaint.
When contacted this week by HuffPost, Robert said through email that he maintains his innocence and denies the claims, but declined to speak further about the allegations against him.
Reviewing The Evidence
By April 2014, two women, Sara and Celena, had come forward to tell Stanford officials that Robert had assaulted them. He hadn't challenged Sara's earlier claim that he had choked her, and the school was apparently examining her complaint again. After the broken window incident, the university told Robert he had to stay away from Celena's house, according to her complaint. Stanford could have involved police, or given Robert an interim suspension given the seriousness of the claims. That didn't happen.
On June 4, Ashley reported the incident from the previous summer, when she says Robert hit her and threw her table.
Stanford folded allegations from Celena and Ashley into one case. University administrators began floating options for a resolution to bring it to a close. Catherine Criswell, who had become the Title IX coordinator that May, wrote in an email to the women and another school employee involved in the case that Robert wanted to wrap up the investigation by July 7. He had already participated in a commencement ceremony, but the university would not release his diploma until the investigation was resolved. If it dragged on, Robert would not have it in time to show his future employers -- endangering the job he had lined up.
On July 11, 2014, Stanford released its findings in a letter to Celena, Ashley and Robert. The school determined that Robert physically assaulted and attempted to sexually assault Celena, and that he violated the school's policy against relationship violence and sexual harassment with Ashley. The letter also noted the university had found Robert's claim that Celena attempted to sexually coerce him to be not credible.
The school punished Robert with a minimum 10-year campus ban. The university said Robert must undergo sexual violence and alcohol abuse counseling in order to lift the ban after 10 years. Even if and when the ban is lifted, Robert must get permission to go to campus events -- to make sure that Ashley and Celena are not also in attendance.
Robert received his diploma that month.
Lisa Smith, a former prosecutor in Brooklyn, New York, who has been briefed by HuffPost on the case, said she was surprised the school apparently wasn't able to detect a pattern and act more quickly to connect prior cases as reports came in against Robert.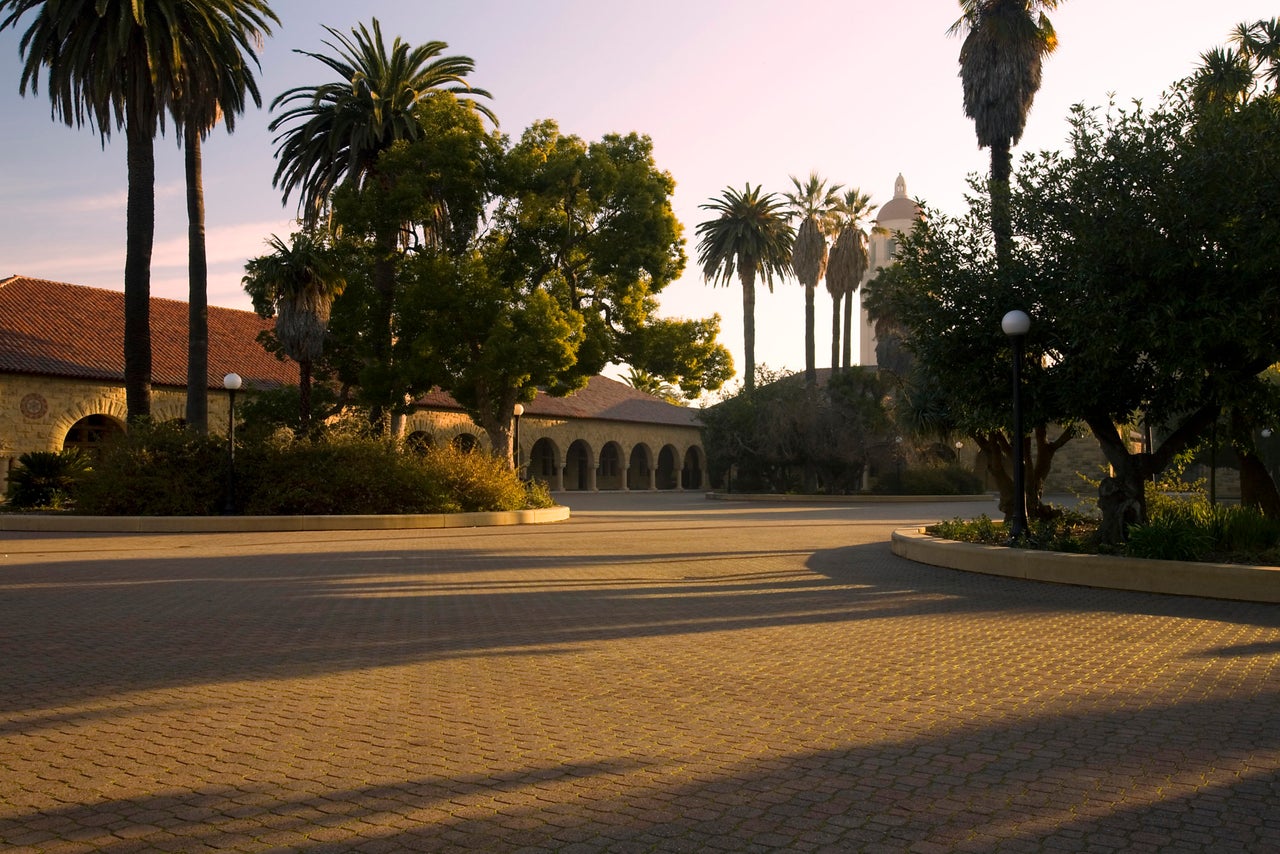 Coming Together
In October 2014, Sara was a graduate student at Stanford. As a teaching assistant for a class, Sara chatted with a student in the course about why she'd recently taken time off from school. The student was Ashley, who explained she was coping with an investigation into a student she said assaulted her. Sara quickly realized that Ashley was talking about Robert. Sara hadn't known of any other allegations against him or about the 10-year ban.
Sara reached out to the university, this time asking for a full investigation into her initial allegations. On Dec. 15, 2014, the school sent Sara a letter saying it found her claims credible: Robert's punishment would be extended to a 15-year campus ban, and he would be barred from alumni events. Should that ban be lifted, he will have to first verify with the school that Sara won't be at the event he wants to attend. Stanford also offered to reimburse Sara up to $5,000 for counseling services.
Sara left Stanford after that quarter.
Annie never filed a formal complaint. She said she didn't learn about Robert's history with other women until she spoke with a mutual friend of Celena's in 2015, after Robert had graduated.
"When I found that out, I was devastated," Annie said. "I went into my friend's room and cried for two hours. What had happened to me freshman year wasn't something random or some mistake. This guy was a serial predator."
Annie and Celena met in fall 2015, just as Celena and Sara worked with the nonprofit Equal Rights Advocates to file two complaints against Stanford with the U.S. Department of Education.
"It's one of the saddest clubs out there, as far as what brings us together," Celena said.
UPDATE: Jan. 25 -- In a follow-up email, a Stanford official reiterated that the school would have shared more about the cases in advance of publication, but could not because the victims did not sign legal releases under a privacy law.
"The university would be very pleased to share information with the Huffington Post if your sources will provide a waiver to allow us to do so," said Lisa Lapin, an associate vice president with the school.
The students mentioned in this story declined to sign those releases because they felt the language was overly broad, and posed the risk of eventually revealing their identities. In other sexual assault cases, universities have, in fact, responded to allegations put forward by alleged rape victims without apparently violating any federal statutes.
Related
Popular in the Community