Less than a minute after Dave Bolland's series-clinching goal, the Chicago Blackhawks had their prize: The Stanley Cup.
With the stunned crowd at TD Garden in Boston serenading him with boos, NHL Commissioner Gary Bettman presented the historic trophy to the Stanley Cup champion Blackhawks. As team captain, Jonathan Toews accepted the Cup from Bettman. After raising the Cup over his head and planting a kiss on it, Toews passed it next to Michael Handzus.
To the delight of the fans who had made the trip from Chicago, the Blackhawks took turns hoisting the Cup and posed for several euphoric group photographs.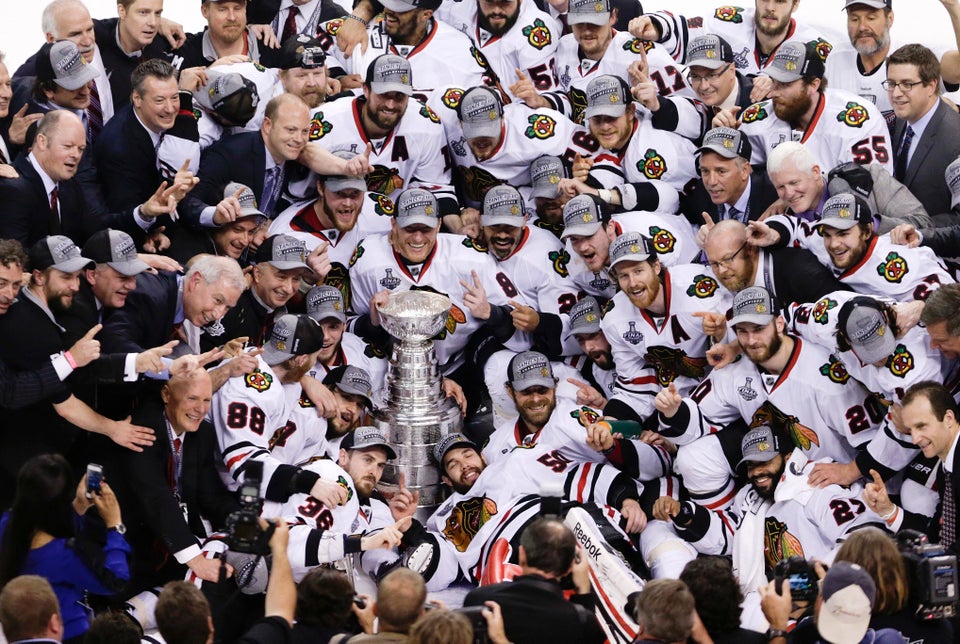 PHOTOS: Blackhawks With The Stanley Cup
Related
Popular in the Community