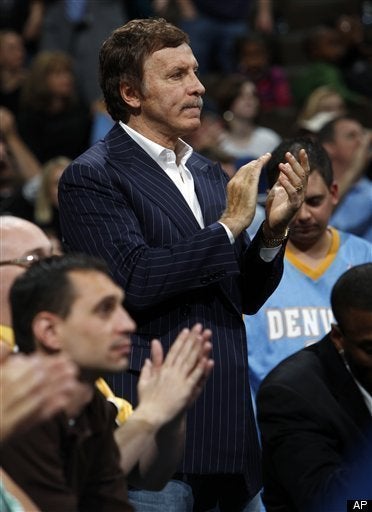 Stanley Kroenke has been unanimously approved by NFL owners and team officials as majority owner of the St. Louis Rams, the league announced today.
A 63-year-old sports mogul, Kroenke also owns the Denver Nuggets, Colorado Rapids and Colorado Avalanche, though lives in Columbia, Missouri. However, as part of the transaction, he is forced to give up ownership of the Nuggets and Avalanche, though they will likely be "sold" to his children, per Pro Football Talk.
Kroenke is married to Anne Walton, a Wal-Mart heir. He had already owned 40 percent of the Rams, but he now takes over majority ownership.