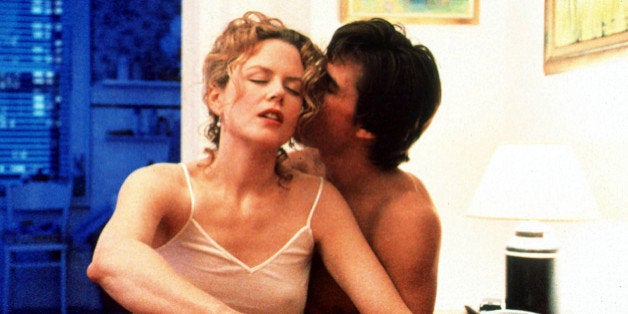 "He was just shy with the press," Baker said to HuffPost Entertainment, reflecting on his time spent with Kubrick's children and widow Christiane Kubrick. "He had an unusual situation because of the size and scope of his estate. All of his pre- and post-production took place in that estate ... and he often filmed near his home."
That home, mind you, is decorated with paintings featured in Cruise and Nicole Kidman's apartment in the film -- many of which are the work of Christiane -- and includes a wall decorated with many of the venetian masks worn during the indelible orgy scene. "It's interesting that he not only brought those props home, but wanted them hung up in his home," Baker said.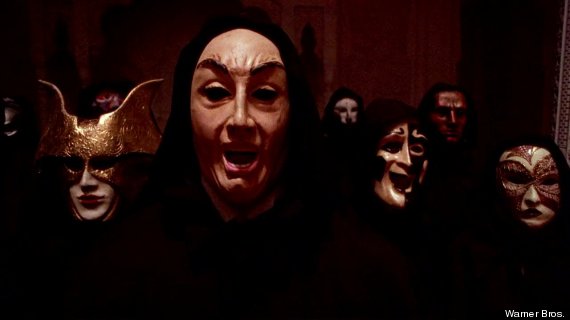 Another unique thing Baker noted is Kubrick's involvement in the downstream marketing of the film. Kubrick was actively involved in developing campaigns for theatrical releases and home entertainment. In terms of the latter, "Eyes Wide Shut" has done exceedingly well, selling over 3.5 million copies worldwide. "Maybe not compared to today with a film like 'Frozen,'" Baker said. "But for a film that's 15 years old and grew up in the VHS days we've had good success."
He further emphasized how unusual it was for a director / producer to be part of that process. "He was just very protective over the films that he produced and directed to the point where he didn't want to hand it off to the studio," he said.
Though few actors have spoken out about the rigor of their work on set, it has become clear that Kubrick demanded perfection. Baker recounted one scene between Cruise and Sydney Pollack that took three weeks to film and required over 200 takes. "He was obsessed with getting the right shot," Baker said. Most directors are, but it was different with Kubrick. Vanity Fair further recalls that he sent a designer to Manhattan in order to ensure the Greenwich Village streets were recreated to be precisely the same size.
In all of that protective perfectionism, Warner Brothers knew that Kubrick would never have wanted his final cut altered to avoid an R rating. And based on the fact that he mounted the venetian masks on the walls of his estate, we can at least assumed the orgy scene was important to him.
"Obscuring the scene to make it fit an R-rating was not something Kubrick wanted. He was vehemently opposed to it," Baker said. Yet, when they received an NC-17 designation from the MPAA, Warner Brothers choose to digitally alter the masked orgy scene, adding in figures to obscure various sexual acts. "Clearly from a commercial and monetization perspective, it would limit the number of theaters that would distribute it and the number of people that would see it if it did have that harsher rating."
*Warner Brothers will release the Kubrick documentary along with a box set of his work by the end of the year. It will likely contain an NC-17 cut of "Eyes Wide Shut."
Calling all HuffPost superfans!
Sign up for membership to become a founding member and help shape HuffPost's next chapter
BEFORE YOU GO
PHOTO GALLERY
Nicole Kidman's Style Evolution