In the nearly 180 years that historically black colleges and universities have been around, these schools have been a pillar in the black community and have made major contributions. However, the impact these schools had on its students over the years, often goes untold and has been overlooked while the relevancy of HBCUs has constantly been questioned by outsiders.
Yet, these educational institutions remain a crucial fixture in American history.
Acclaimed documentarian Stanley Nelson wanted to emphasize that in his forthcoming film "Tell Them We Are Rising: The Story of Historically Black Colleges and Universities." Nelson, who is the product of two HBCU graduates, told The Huffington Post that a film focusing on HBCUs has been long overdue.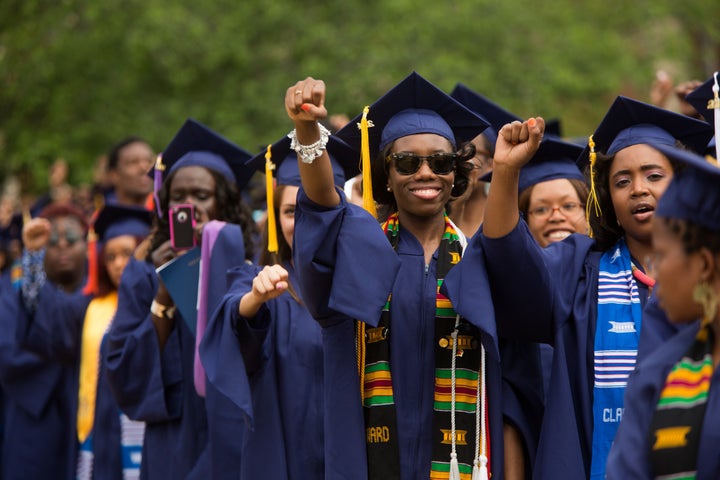 "HBCUs have been instrumental in this country. Our parents and grandparents and great-grandparents, there was no other place they could go to school," he said. "This is the cornerstone of the African-American community. And I think that most people don't know anything about it."
The documentary explained the factors that led to the inception of HBCUs and broke down some the challenges and triumphs these institutions have faced over the years.
Nelson, who directed "The Black Panthers: Vanguard of the Revolution," interviewed several historians for this project, including Howard University history professor Edna Medford.
"The story has not been told in a way that makes the world aware of how important these institutions have been throughout the years," Medford, who appears in the film, told The Huffington Post in regards to the barriers black people have historically faced when trying to attain a college or university education.
"Education means so much to us and higher education becomes significant because we understand that we're not going to be able to enter the mainstream society unless we can compete on that level. And so people sacrificed to create these institutions."
In addition to historians, Nelson's team tapped alumni, professors and current students to get a full scope on the societal and cultural impact of HBCUs. Nelson said he knew, however, that it would be impossible to tell the entire story with just a two-hour film. So he added an accompanying digital yearbook on the film's website in which students and graduates can tell their personal stories and experiences at historically black colleges and universities.
While the film is still in the editing stages, filmmakers have also launched a homecoming tour to engage with and interview attendees for a separate series of videos which will also be featured on the website.
One thing Nelson said stood out to him while interviewing subjects for the film was the notion that HBCUs have always served as a safe space for black thought.
"The sit-in movement wasn't gonna come out of Yale or somewhere else. It had to come out of black schools," he said. "I think that's really important that we understand that it's a very different thing that if you were at a majority white school where you might have a little table at the lunch room, if that, and it's hard to talk about issues that affect the African-American community. We are the majority for once and it's not [at] church. We are the majority where people are talking about ideas."
Through the film and interactive components, Nelson told HuffPost that he hopes "Tell Them We Are Rising" reaffirms the relevancy and impact of HBCUs. These institutions opened up doors to quality education, cultural confidence and camaraderie that many black people wouldn't have been able to receive otherwise. As campus racism continues to exist at predominantly white schools across the country, Nelson said there is undoubtedly still a need to tell the story of historically black colleges and universities.
"Tell Them We Are Rising: The Story of Historically Black Colleges and Universities" premieres on PBS in fall 2017.
Watch the trailer for Firelight Films's upcoming HBCU documentary below.
Before You Go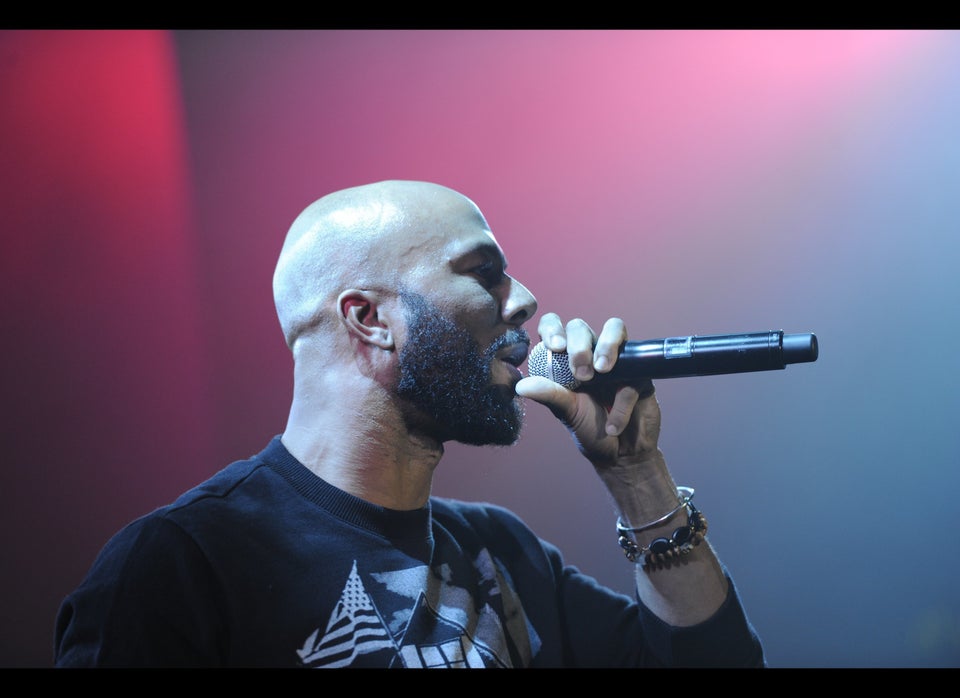 18 Famous Historically Black College and University Alumni