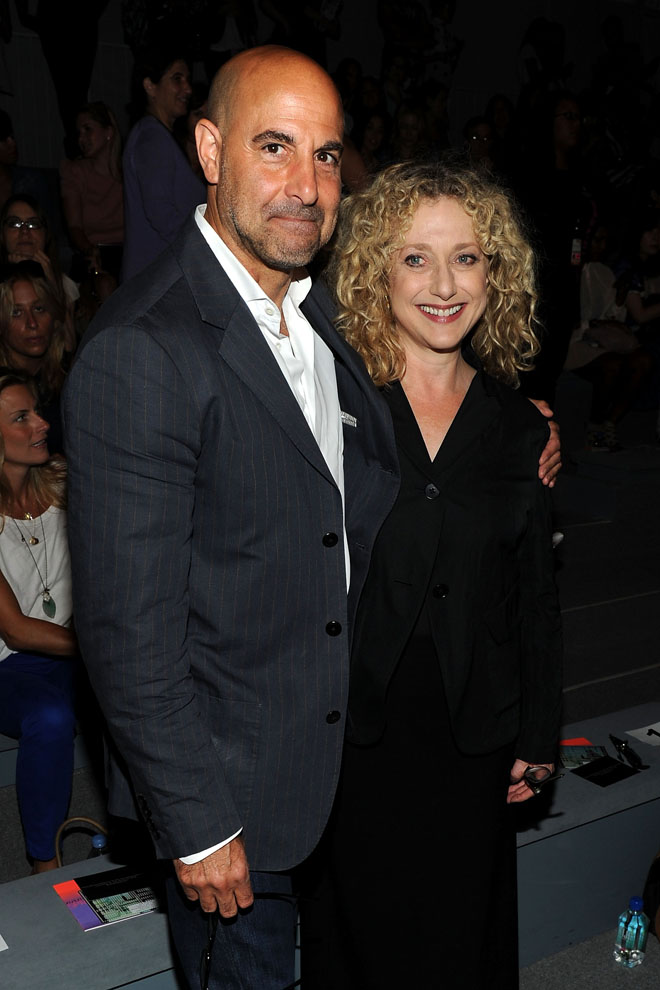 Getty
We can't seem to dissociate Stanley Tucci from Nigel, the sartorially savvy art director he played in "The Devil Wears Prada." So it seemed only natural to spot the actor sitting front-row at Nanette Lepore this morning (with actress Carol Kane).
Turns out Stanley is a personal friend of the designer. "I know Nanette and I love her clothes," he proclaimed to us.
Tucci, who describes his own personal style as "very simple and straightforward—I suppose, classic," revealed his rule by which to dress.
"I always wear white shirts."
He also shared his number 1 fashion faux pas.
"I don't understand why people wear their pants down, without a belt, and their underwear is showing," he said. "I don't get that."
We're sure Nigel would concur.