An Oklahoma man was charged with murder and hate crimes Tuesday after police said he terrorized his Arab-American neighbors for years and finally shot 37-year-old Khalid Jabara to death.
Stanley Vernon Majors, 61, who was freed on bail three months ago on charges he ran over Jabara's 65-year-old mother with his car, was accused of gunning down Jabara on Aug. 12 outside the family's home in Tulsa. He was charged with first-degree murder, felony possession of a firearm after a conviction, and misdemeanor charges of threatening a violent act and malicious intimidation as a hate crime.
The hate crime charge alleges that Majors threatened the Jabara family from July 2013 until the day of the killing "with specific intent to intimidate and harass because of race, color, religion, ancestry and national origin."
Majors sent threatening voicemails and emails, the family said, and called them ethnic slurs, including "dirty Arabs," "Aye-rabs," and "Mooslems." The Jabaras, who immigrated to the U.S. from Lebanon in the early 1980s, are Christian.
"Fuck you Arabs, Fuck you bastards," Majors told the family, according to a statement Jabara's sister, Victoria Jabara Williams, posted on Facebook. "I want to kill you all."
The family took out a protective order against Majors, but in September 2015, Majors hit Jabara's 65-year-old mother, Haifa Jabara, with a car, nearly killing her, police said. Afterward, Majors reportedly described the Jabara family to a police officer as "filthy Lebanese" who "throw gay people off roof tops" ― possibly a reference to ISIS propaganda videos of the terror group doing just that.
Majors admitted to the hit-and-run and was jailed on a charge of assault and battery with a deadly weapon to await trial. In May, District Judge William LaFortune disregarded a plea from the Tulsa County District Attorney's office that Majors be jailed until his trial and released him on $60,000 bond.
Three months later, Jabara, who lived with his parents, called 911 to report that someone was tapping on the windows of his family's house. He called 911 again to report learning from Majors' husband, Stephen Schmauss, that Majors was armed with a gun and had fired a shot inside the couple's house.
Responding police got no answer at Majors' house, so they left. Eight minutes later, Jabara walked onto his front porch and was hit by bullets from a high-caliber handgun.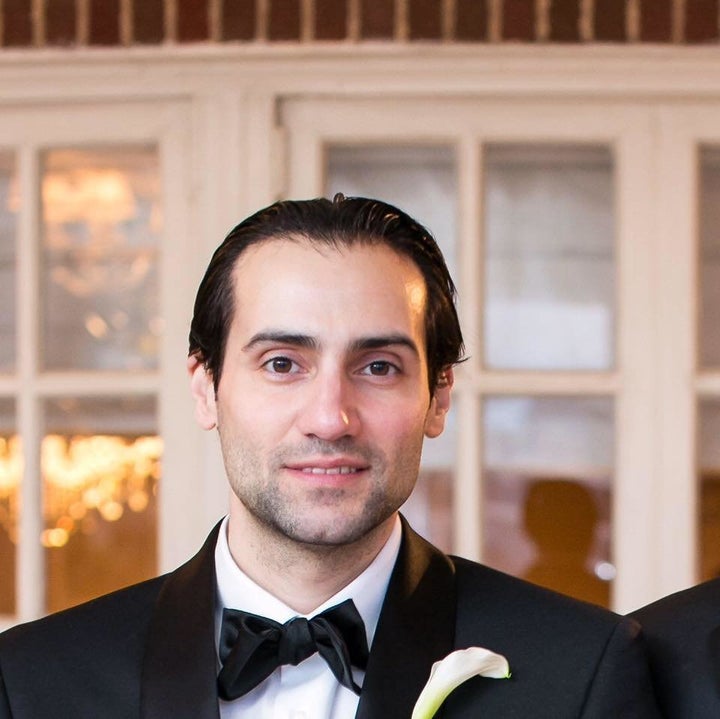 Jabara's family, in a statement Tuesday, applauded the DA's office for "marshaling the full weight of law to respond appropriately to the heinous crime inflicted upon us."
"Our parents raised us to be patriotic Americans, proud of our Lebanese heritage and our community's contributions to our country," the family said. "In charging Majors with a hate crime in addition to first degree murder, the
district attorney's office is making a much-needed and powerful statement that hatred and violence based on race, color, religion, ancestry, and national origin has no place in our society."
The slaying comes amid a surge in crimes targeting Muslims or those perceived to be Muslim. A report released earlier this year by Georgetown University's Bridge Initiative found that there were more acts of anti-Muslim violence and vandalism in 2015 than in any year since the Sept. 11 attacks. The Huffington Post has recorded more than 230 acts of anti-Muslim violence, discrimination and political speech in the U.S. this year.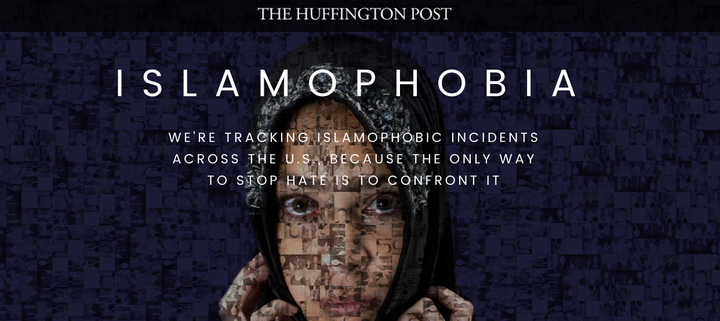 Jabara's family ― father Mounha, mother Haifa, brother Rami, and sister Victoria ― said Tuesday that the legal system had "proved insufficient" in protecting "our beloved Khalid and our mother" despite "overwhelming evidence" of a "palpable threat of danger and hate facing us on a daily basis."
"There was no ankle monitor, no drug/alcohol testing, no restrictions on travel, no requirements to check-in with police or appear upon demand, no restrictions on driving, no vehicle breathalyzer, basically unconditional freedom," Jenna Jabara said.
A clerk for the judge who allowed Majors' release on bond told KOKI that "he is not allowed to comment on a case," and pointed out that the judge did double the bond to $60,000 "pursuant to state's motion."
The DA's motion asked for a minimum bond of $300,000, arguing that Majors had demonstrated a "wanton disregard for the life" of Haifa Jabara and was a "substantial risk to the public."
It was unclear Tuesday if Majors had legal representation. His attorney in the hit-and-run case, Marvin Lizama, did not respond to a request for comment.
Support HuffPost
The Stakes Have Never Been Higher
Popular in the Community