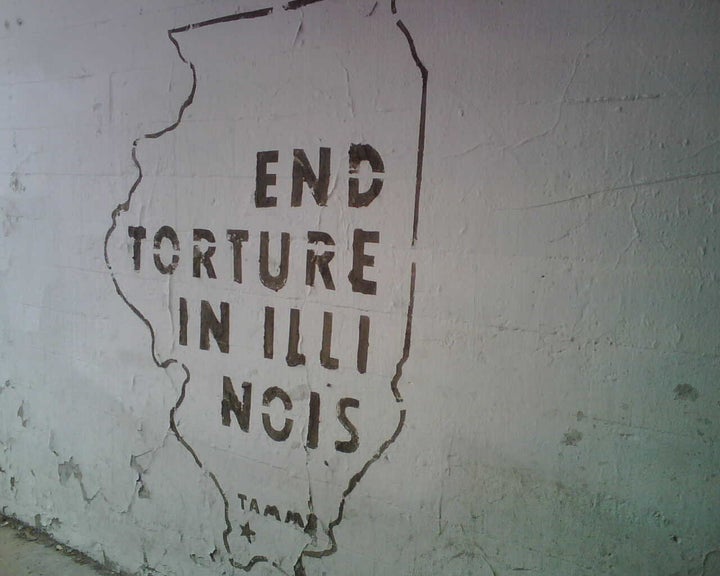 When I last wrote about Stanley Wrice, he was hoping to walk his daughter Gail down the aisle on Aug. 12. Hope does not come easily to a man serving a 100-year sentence for a gang rape back in 1982, but Wrice had seized the momentum in his fight for exoneration.
The Illinois Court of Appeals had ordered a hearing in 2010 based on evidence that Wrice's confession resulted from torture by cops working for the infamous Comdr. Jon Burge. The remaining evidence against Wrice had evaporated last year when the only living witness to the crime recanted his testimony -- and two of the actual perpetrators said Wrice was not involved.
In February, the Illinois Supreme Court unanimously agreed with the appellate court. The justices shipped the case to Cook County Judge Evelyn B. Clay with orders to hear the evidence. It looked like freedom was at hand for Wrice.
But the father of the bride did not make it to the wedding. Three days before the celebration, special prosecutors asked Judge Clay for more time to answer a petition by Wrice's lawyers seeking to throw out his conviction. Over the vigorous objection of Heidi Linn Lambros and Jennifer Bonjean, the judge gave the prosecutors until Oct. 17.
Last Wednesday, the same prosecutors asked for another continuance. Bonjean was outraged. "Stanley Wrice has been incarcerated for 30 years," she reminded Judge Clay. "This is a case that should be given expedited treatment." But the judge continued it to Nov. 19.
Outside the courtroom, Lambros vented about the latest delay: "[The special prosecutors] have had this case in their office since 2010. There's nothing new here." Lambros added that Wrice's daughter "was devastated that he wasn't there for the wedding. Just devastated. And the time is getting harder for him. It's coming up on Christmas."
So who is responsible for this turn of events?
Meet Stuart A. Nudelman, 66, a retired Cook County judge who serves as special prosecutor in the cases of prisoners who claim their confessions resulted from police torture. That includes Stanley Wrice and as many as 116 others. Appointed in 2009 by Chief Criminal Court Judge Paul Biebel to clean up Burge's mess, Nudelman has flown under the radar, concentrating on his private practice as a mediator.
Nudelman has delegated the heavy lifting in the torture cases to private firms, most notably O'Rourke & Moody. Five lawyers at this firm have been named "assistant special state's attorneys" -- with partner Myles O'Rourke serving as Nudelman's "first assistant." The firm is comprised entirely of white males; all of Burge's torture victims are black.
The lawyers work at taxpayers' expense, paid by the Cook County Board and its president, Toni Preckwinkle. Despite the crippling fiscal crisis that Preckwinkle says will require tax increases, $1.51 million has been doled out to Nudelman and his men, according to the county's response to a FOIA request by the Chicago Innocence Project.
What do the special prosecutors have to show for it? Apparently, they didn't get the memo from Mayor Rahm Emmanuel, who declared that he wants Burge cases resolved quickly. In the last three years, Nudelman's men have agreed to vacate the convictions of a grand total of two torture victims: Eric Caine and Michael Tillman. Two other torture victims with innocence claims took Nudelman's plea deals in exchange for their release -- after each had been locked up for more than 20 years. In sum, there have been only two exonerations out of more than 100 documented cases of police torture.
It gets worse. After exoneree Caine was freed in 2010, Nudelman's men found a new mission: to deny him the restitution he was entitled to under Illinois law. As I reported previously, they argued that Caine did not deserve compensation for 25 years of unjust imprisonment -- because he had not proven his innocence.
Never mind that they had just agreed to set him free. Never mind that the only evidence against him was a tortured confession at the hands of Burge's "Midnight Crew." Maybe Caine could no longer be proven guilty, the special prosecutors conceded, but that didn't mean he was truly innocent. Fortunately, a Cook County judge eventually rejected this sophistry and awarded Caine a certificate of innocence, a prerequisite for restitution. It took a year after his release for a penniless Caine to finally get his money.
Now Nudelman's men are delaying justice for Stanley Wrice. Instead of resolving the case when the appellate court ruled in Wrice's favor, they appealed to the state supreme court, where they made an astonishing argument. After admitting that Wrice had been tortured, Nudelman's first assistant told the justices that the coerced confession was "harmless error." That's right. He claimed that torture did not matter when there was other evidence to support Wrice's conviction.
The justices were unpersuaded, concluding that the "use of a physically coerced confession as substantive evidence of a defendant's guilt can never be harmless error." (The Chicago Innocence Project filed an amicus brief in the case.)
Yet, ten months later, Wrice still has not gotten the court-ordered hearing on the evidence of his innocence. In the meantime, he turned 59, having now spent more birthdays behind bars than in the free world.
I wanted to ask Stuart Nudelman about his justification for legally torturing a police torture victim, but he declined to comment, saying he "can not discuss a pending case." That's understandable. And his actions as special prosecutor are out of character for a judge known for fairness during his 21-year career on the bench and his dedication as a public defender before that.
Perhaps he will have something to say on Oct. 29 when he appears before Judge Biebel, the man who appointed him, at a hearing on a class action petition demanding justice for police torture victims.
I just hope Nudelman will not claim that his work on Burge cases has been guided by "how the outcome will affect the public good," as he told his alumni magazine. After being jerked around for decades, Stanley Wrice and other tortured prisoners deserve heartfelt apologies -- not a bunch of baloney.
Related
Popular in the Community