While most of us view scatological humor and blonde jokes as examples of the less remarkable feats of the English language, video artist Stanya Kahn examines how a joke is constructed and why.
Kahn's characters are described by Artforum as "contemporary flaneurs," urban loiterers dealing with day to day hardships and responsibilities who employ humor as coping mechanisms. Her upcoming exhibition will feature three short videos and a collection of black and white drawings.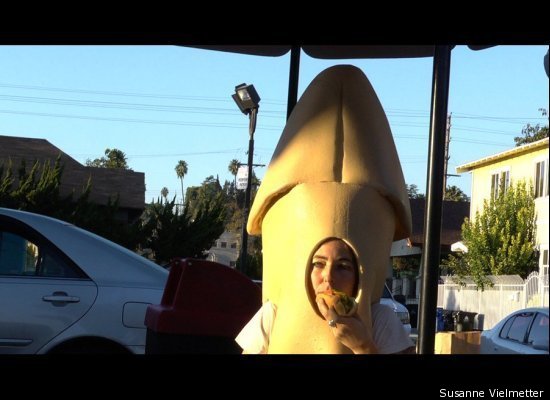 The videos step outside everyday life and superimpose the strange logic of the joke onto objects that also face unfortunate fates. In 'Arms Are Overrated' armless paper puppets enact sitcom-esque banter in their pathetically vulnerable states. And in 'Lookin' Good, Feelin' Good' Kahn dons a penis outfit and bravely confronts the outside world with a hot dog in hand. (This is not just a prop, though, it's also lunch.)
Through this investigation, we discover that a joke -- a sentence, explanation or slapstick routine that is often unintelligible by normal, logical means of understanding -- can momentarily lift the veil of sadness in order to enlighten and amuse. This transition can open up a space for language to emerge in new ways, or that's the idea, at least.
Check out the trailer to one of Kahn's videos entitled 'It's Cool, I'm Good' and let us know what you think of this renegade artist in the comments section. Is there too much Harmony Korine or not enough?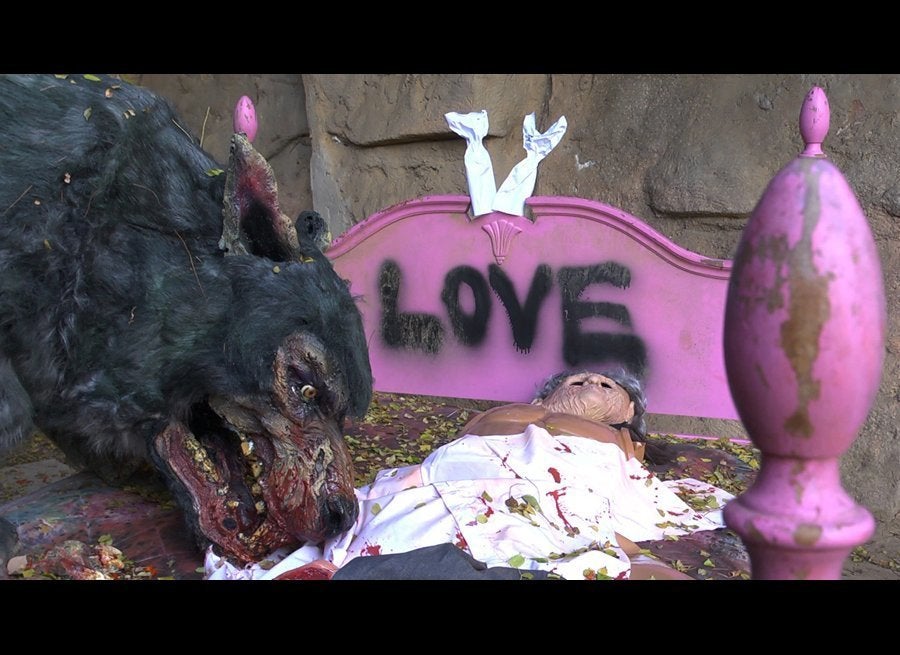 Stanya Kahn
Related
Popular in the Community