According to NASA, as a carbon star -- U Cam has more carbon than oxygen in its atmosphere -- an eruption like this happens every few thousand years when its core begins to fuse.
The celestial fireworks occur on a much smaller level than this image might suggest. Proportionally, the actual star is just a tiny fraction of what's displayed in this image.
U Cam itself is much smaller than it appears in this Hubble image. In fact, the star would easily fit within a single pixel at the center of the image. Its brightness, however, is enough to saturate the camera's receptors, making the star look much larger than it is.
Our own sun is still billions of years from turning into a red giant itself, and ejecting material just like this star.
Click on the image below for a larger version, via NASA.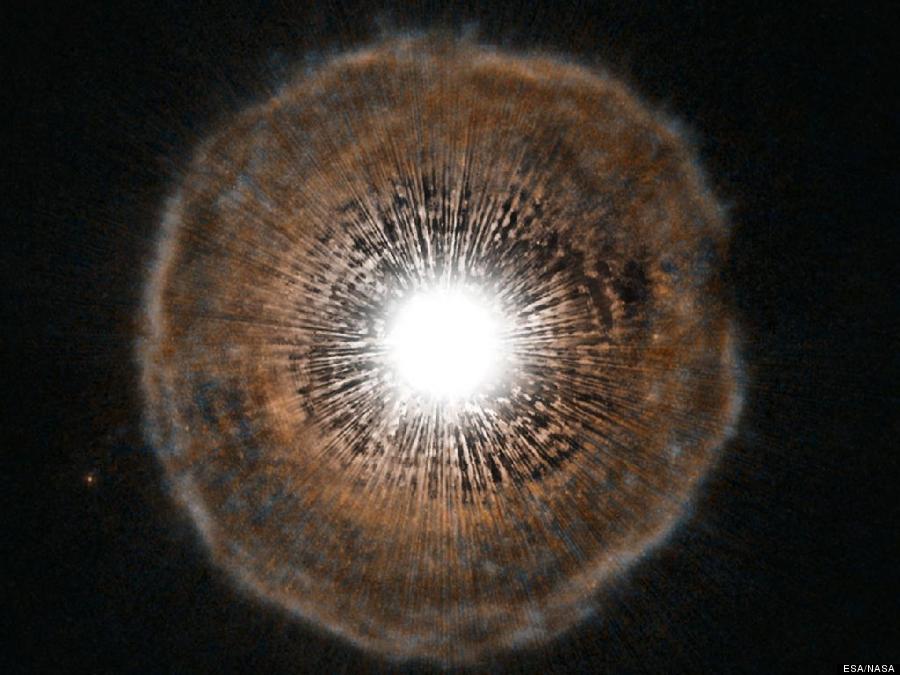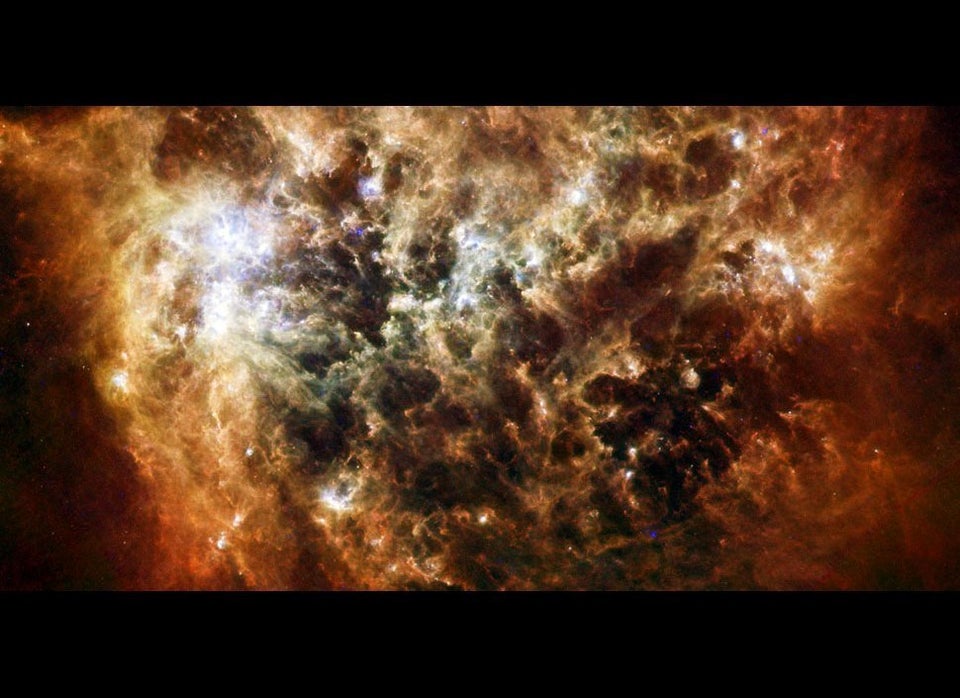 59 Incredible Space Photos
Popular in the Community